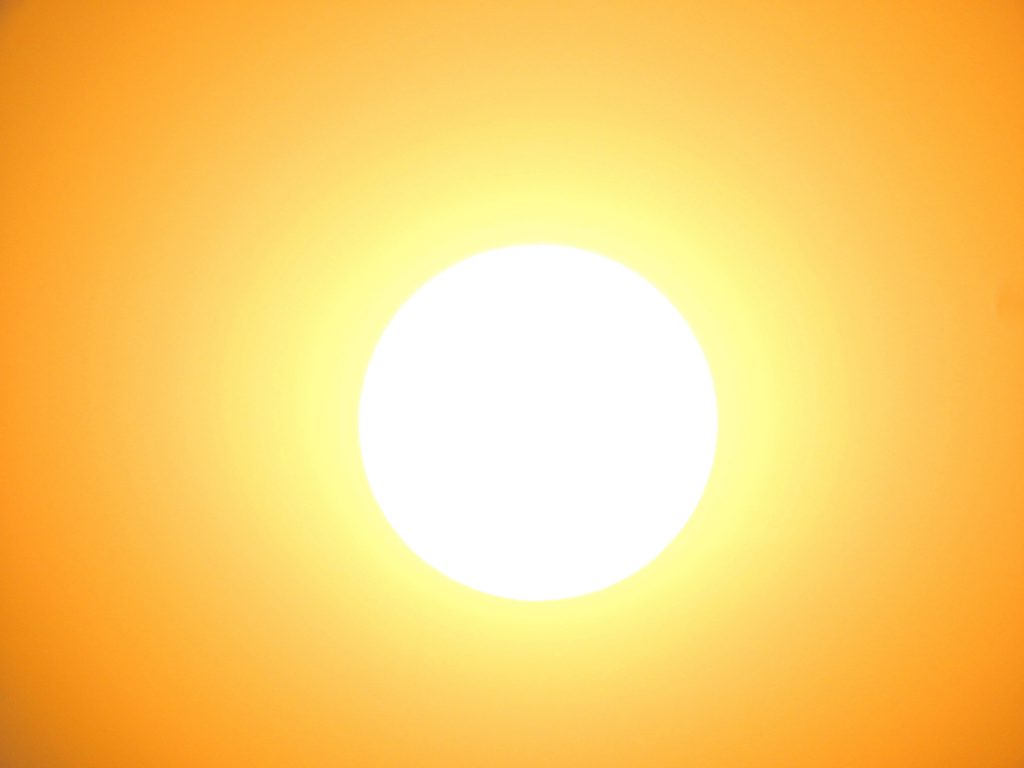 As seen in The Post and Courier, By Janice Barnes and Leo Temko
Charleston punches above its weight. We all know that the city is a regional leader with its excellent health care and educational institutions, its beautiful historic architecture, its easy access to extraordinary beaches and other natural environments, and its many business opportunities.
What may be less known is that it also leads with one of South Carolina's first All Hazards Vulnerability Assessments, a key tool to help cities better understand all of their expected risks, with its compelling work on the Dutch Dialogues, which tackled one of those risks, flooding, and with its recently adopted Climate Action Plan.
Pretty impressive for a city of 140,000-plus people, or even a region of 800,000-plus people. Many much larger cities have made far less progress on these challenging issues.
Charleston's next step, as mentioned in The Post and Courier's Aug. 29 editorial, is to tackle another of its key risks: extreme heat.
As Southerners, we tend to wear our heat hardiness as a badge of honor, kind of like an old-time Northerner describes walking to school barefoot in the snow as a child. But the heat we're now experiencing is a bit different than it used to be, with more consecutive days of extreme heat and humidity each year — and with extreme heat arriving earlier in the spring and lasting longer into the fall.
Our electricity use is up along with the number of days that require air conditioning for us to be comfortable. Unfortunately, heat exposure also increases heat-related mortality and worsens other health conditions like cardiovascular and respiratory illnesses, which are particularly trying during pandemics like we're experiencing with COVID-19. Recognizing the challenge, Charleston is once again stepping forward to lead.
This summer, Charleston hosted three research teams, including significant local volunteer participants, to collect data on extreme heat around the city. One team, led by Dr. Kirstin Dow with the University of South Carolina, focused on outdoor workers at MUSC and The Citadel and their physical reactions to extreme heat.
Another, led by Dr. Chip Konrad of the University of North Carolina, focused on the monitoring of local variations in heat stress, similar to The Citadel's monitoring of cadet training, or what high school football coaches use to monitor practice.
A third team focused on Charleston's NOAA-sponsored HeatWatch campaign, capturing heat index readings and collecting thermal images across the Charleston region. Led by our firm, Climate Adaptation Partners, this effort was done with the city's Office of Resilience and Sustainability, The Citadel's Near Center for Climate Studies, the MUSC Arboretum, MUSC's Office of Health Promotion and Office of Sustainability, the Charleston Resilience Network, the South Carolina Aquarium, the South Carolina Medical Professionals for Climate and Health, the South Carolina Interfaith Power and Light, and importantly, with the help of over 20 local volunteers.
All three research campaigns were completed during July when Charleston was experiencing one of its worst heat waves. In October, the results of the research will be presented to help Charlestonians better understand the extent of their urban heat challenges and to begin conversations about ways to improve the situation.
Recently, Charleston included extreme heat in its update to its comprehensive plan, a first step toward addressing the problem. The next step is to use the research findings to guide investments in heat reduction along with Charleston's other planned investments on flooding, transportation improvements, carbon reduction and the many private investments that the metro area growth introduces.
For example, with the upcoming improvements to Charleston's public housing, how might those better address extreme heat exposures for those residents? How might the Lowcountry Rapid Transit system include shading for each station and choose materials that are cooler to the touch?
As we build more homes and upgrade our existing ones, how might we improve insulation and reduce air conditioning requirements? If we include heat mitigation in these investments, we know that we can have multiple benefits from each dollar spent.
We can invest to capture water and cool down our communities. We can improve connectivity and make waiting at the bus stop more comfortable. We can lower our emissions and our energy bills.
We can do this because we punch above our weight. We see the challenge and we'll tackle it, head-on, and in this case, hat on.
Stay cool out there.
Leo Temko and Dr. Janice Barnes are with Climate Adaptation Partners. Also contributing to this column were Mark Wilbert with the city of Charleston; Dr. Scott Curtis of The Citadel's Near Center for Climate Studies; Dr. Kristin Dow of the University of South Carolina; Dr. Chip Konrad of the University of North Carolina; and Drs. Jerry Reves and Susan Johnson and Christine von Kolnitz of MUSC.