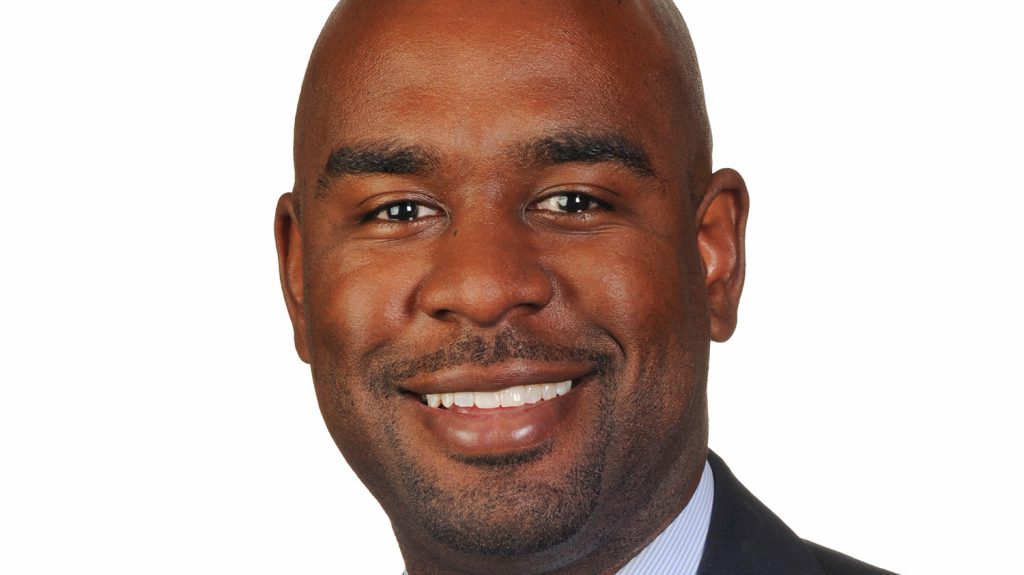 Walter Scott (2015), George Floyd (2020) and Sean Bell (2006). These are just a few of the names of African Americans who have died as a result of a long-standing and complicated history between police and the African American community, particularly with black men.
Their stories along with countless others have sparked a national outrage and emergency in light of the events in Minneapolis. There is no doubt that real and perceived grievances are at the crux of injustices that many African American males have faced, and this outrage has once again manifested itself in the form of nationwide protests, rioting and rage.
These issues are never black and white, and the actions by former Minnesota police officer Derek Chauvin are not reflective of the many men and women in policing who serve with great honor. However, as long ago as 1968, the Kerner Commission warned us that America was "moving toward two societies, one black, one white — separate and unequal." To deny the decades-long distrust between the police and many African American communities is to deny history. And to assume that Officer Chauvin is just one bad apple, while it might provide solace to many in white America, is to deny the reality of ingrained and systemic racism that continues to exist in many institutions, not just policing. Real criminal justice reform is needed more than ever and must be an imperative in Washington and here in South Carolina. We must honestly acknowledge and repair the historical trauma that has engulfed far too many of our communities.
In 2020, our challenges may seem overwhelming. On top of these nationwide protests, the U.S. has reached a milestone of over 40 million unemployed Americans, 100,000-plus deaths as a result of a pandemic, and an ongoing COVID-19 disease that is lurking without a vaccine at present. Our challenges have not gone unnoticed by our adversaries: international and domestic terrorist organizations along with foreign state actors that are only too eager to exploit our racial and societal rifts for their own benefit.
Iran, Russia, China, to name a few, have saturated social media and the public realm with misinformation campaigns on the COVID-19 pandemic; we are now seeing active chatter in the deep, dark and surface webs that shows their possible footprint in Minneapolis and other cities throughout the U.S., exploiting racial discord. Equally important, white supremacist groups, regarded by the FBI as the leading domestic terrorist threat to the United States, continue to plot and plan against various targets, including law enforcement officials.
Muhammad Fraser-Rahim, Ph.D.

Carl Jensen, Ph.D.
Nefarious actors, some sponsored by states, make it more difficult to respond effectively.
Pulling from their playbook of the 2016 presidential elections, trolls and bots directed by the Russian government earlier this year outsourced their efforts to West African nationals in Ghana and Nigeria to run active disinformation campaigns to exploit racial grievances, inequalities and prejudices in the U.S.
Less visibly, the Iranian regime has long been playing a similar game. It has engaged in a quiet and steady "urban" foreign policy effort that has focused on minority communities in the U.S. Iran has employed the techniques of soft power engagement to target and recruit individuals for their cause that focus on racial and emotional pressure points.
The events in Minneapolis and other American cities have once again brought issues between urban communities and the police into sharp focus; this is especially true for the broader African American community. Furthermore, our challenges have convinced our adversaries that now is the perfect time to exploit fissures in our body politic.
As former U.S. government intelligence and law enforcement officers, we know all too well the challenges of responding adequately to various threats and the pain that forms the basis of violence, radicalization and mobilization. We must not let the opportunity pass to meaningfully engage with communities. After events such as Minneapolis, it is standard for commissions to be formed, reports written and much hand-wringing on the part of politicians. At the end of the day, not much gets accomplished. We can't let that happen again. The stakes are far too high.
Dr. Muhammad Fraser-Rahim and Dr. Carl Jensen teach in The Citadel's Department of Intelligence and Security Studies. Dr. Fraser-Rahim is an assistant professor and Dr. Jensen is a professor and department chairman.