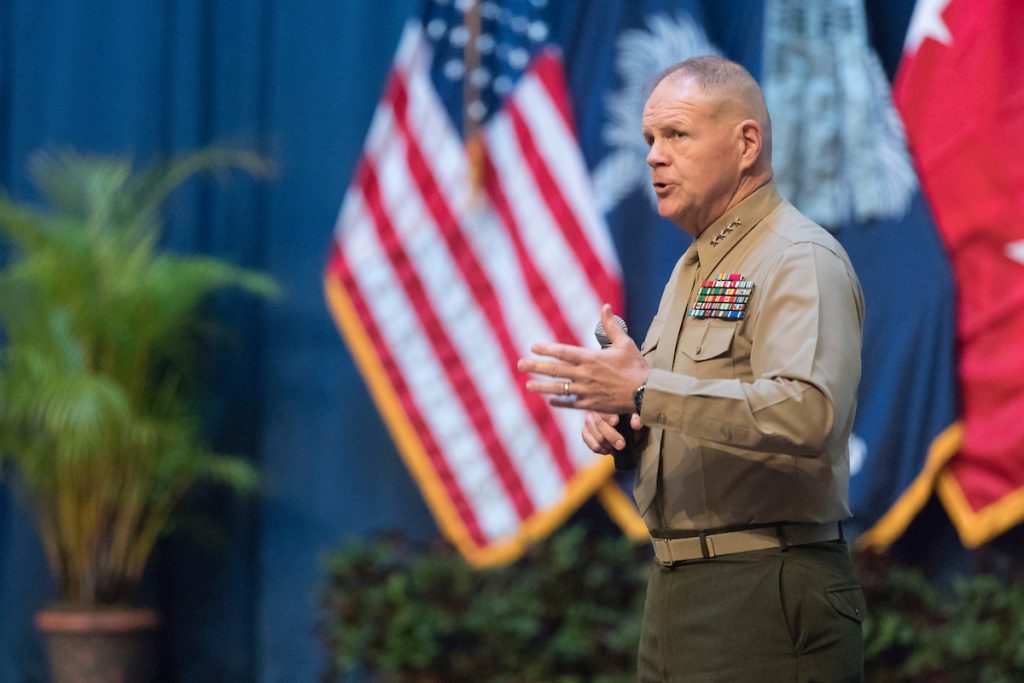 ---
The first Greater Issues Series presentation of 2018 will take place at The Citadel next week. Gen. Robert B. Neller, commandant of the U.S. Marine Corps, will deliver a Greater Issues Address to the South Carolina Corps of Cadets at 11:15 a.m. Tuesday, Feb. 13 in the McAlister Field House. The address is open to the public, with limited seating available on a first-come, first-served basis.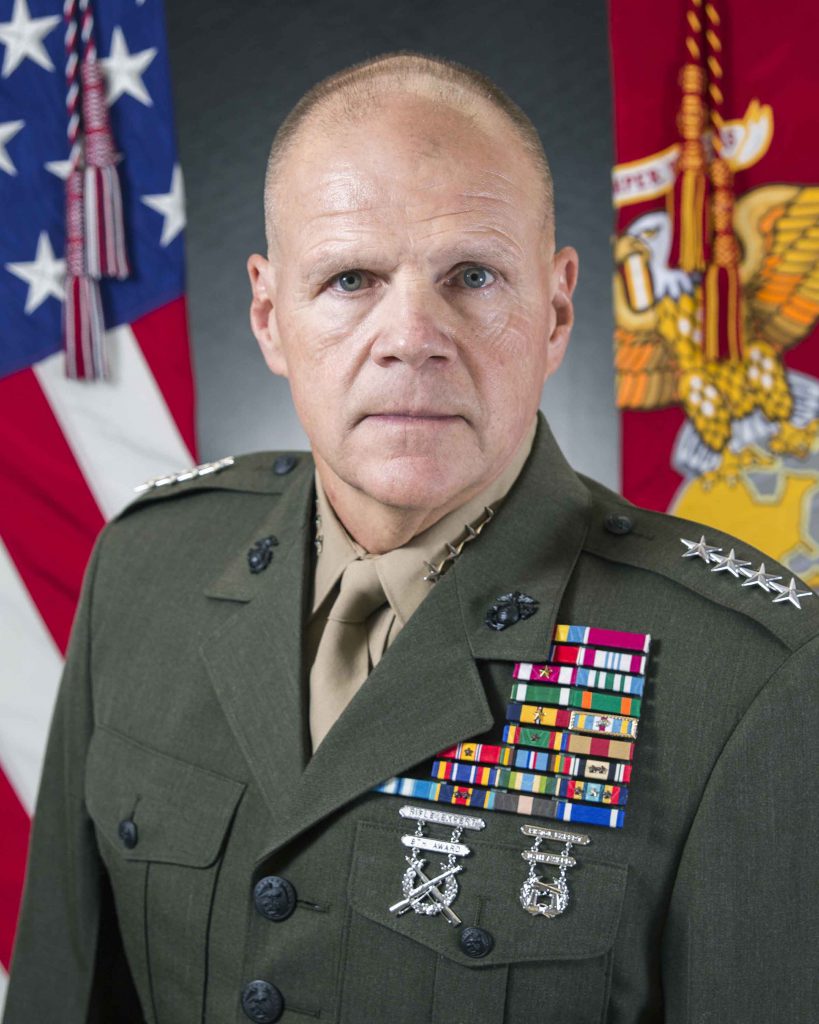 Prior to his current assignment as commandant, Neller served as the commander of the Marine Forces Command and commander of the Marine Forces Central Command. Since being commissioned in 1975, Neller has served as an infantry officer at all levels, including command of Marine Security Force Company Panama during Operations Just Cause and Promote Liberty, 3rd Light Armored Infantry Battalion during Operation Restore Hope, 6th Marine Regiment and 3rd Marine Division. He has also served as deputy commanding general, I Marine Expeditionary Force (Forward) during Operation Iraqi Freedom, assistant division commander for 1st and 2d Marine Divisions and president of Marine Corps University.
Neller is a graduate of the Armor Officer Advanced Course, Marine Corps Command and Staff College, NATO Defense College and the Armed Forces Staff College. He holds a master's degree in Human Resource Management from Pepperdine University.
About the Greater Issues Series
The Greater Issues Series was founded in 1954 to engage Citadel cadets' interest and knowledge in important topics of the day. Since it was established by the Mills B. Lane Memorial Foundation, the series has brought presidents, heads of state, scholars, diplomats, journalists and distinguished business and military leaders to The Citadel, its cadets, students, faculty and staff and the Charleston community.