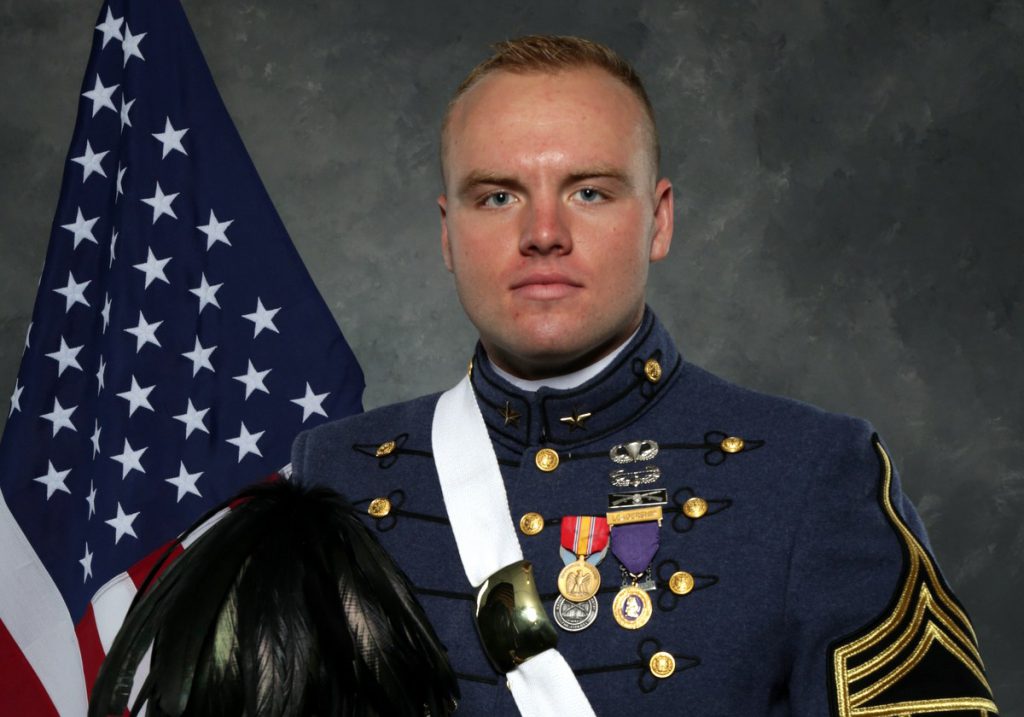 Cadet Paul Rhyne II is among the top ten Army ROTC cadets in the nation, and "above the best" according Maj. Gen. John Evans, commanding general at the U.S. Army Cadet Command.
As part of an annual video countdown of the top ten cadets, Army ROTC command announced on November 16 that Rhyne is #7.
Rhyne will accept an Army commission to become an officer prior to graduating in May and is being assigned to the aviation branch. He is a pre-med Biology major from Irmo, South Carolina where he attended Dutch Fork High School.
Rhyne is a member of the Phi Kappa Phi academic honor society, the Pre-Med Society and The Citadel Flying Club. He has earned gold stars for academic excellence while at The Citadel among other honors, and serves as a cadet officer.
Each fall, the U.S. Army Cadet Command selects ten college seniors for its national order-of-merit list. Rhyne's accomplishment marks the third consecutive year an Army ROTC cadet from the South Carolina Corps of Cadets has earned a slot in the top ten. In 2018, Cadet Matthew Wilder earned the #2 position and in 2017 Robert Weigand was #8.
The order-of-merit list is compiled based on several criteria including grade point average, performance on the Army Physical Fitness Test, college athletic participation and performance during college ROTC training and Advanced Camp at Fort Knox, Kentucky, according to the command website.