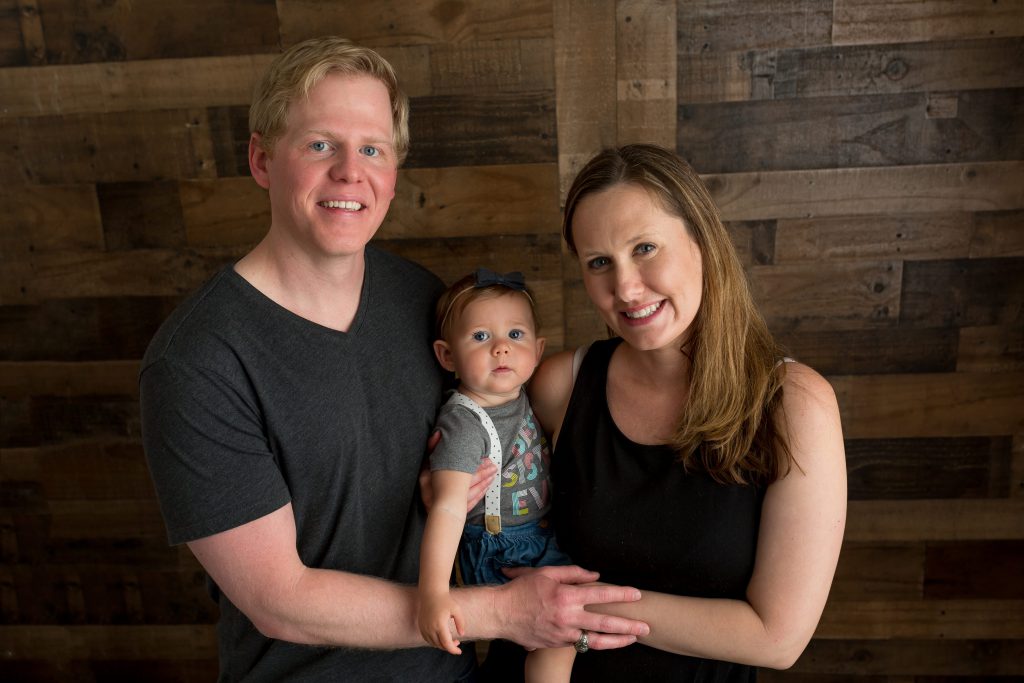 Photo above: Citadel engineering professor, Dr. Mary Katherine Watson with husband Josh and daughter Anna Gray
Mary Katherine Watson, Ph.D., is an award-winning professor of civil and environmental engineering at The Citadel. Her research and involvement in engineering associations require her to travel from time to time.
As the mother of a young daughter and a soon-to-be newborn, Watson is always balancing her professional and personal responsibilities.
"I am very fortunate to have a dedicated support network to help me be both the mom and faculty member that I want to be. However, breastfeeding babies is a labor of love for working moms that presents considerable challenges," Watson explains. "When we are with our little ones, breastfeeding is a close, intimate relationship that benefits both mother and child. To sustain this, many moms must pump while at work, refrigerate the milk and bring it home in the evening so their little one has milk at home the next work day."
Watson says working mothers face an additional complication when needing to travel for their careers during the breastfeeding months of their infant's life.
Watson is a highly engaged mother and educator. She was recently awarded tenure status in The Citadel School of Engineering, earned an American Society of Civil Engineering Award in 2017, The Citadel's New Faculty Excellence Award in 2016, helps leads numerous research projects (some of which are funded by National Science Foundation grants she helped secure), and maintains leadership roles on campus and in several engineering associations. She is also a prolific research paper author.
The Citadel's human resources team has been researching new ways to support the college's working mothers, like Watson. That's when the human resources team discovered Milk Stork, the only breast milk shipping company in America. It provides special breast milk storage bags, coolers and easy-access overnight shipping.
"We came across Milk Stork due to their association with major companies across the country and were happy to discover that they provide their services at a reasonable cost to employers," said Leah Schonfeld, asst. vice president of human resources at The Citadel.
As a result, The Citadel is now offering Milk Stork to faculty and staff and is the first college in South Carolina to do so.
With agencies like the American Academy of Pediatrics and the World Health Organization recommending breastfeeding exclusively for the first 6 months, moms are torn between their careers and giving their babies the best start possible. Milk Stork was designed for those moms on a mission.

Milk Stork
"The Citadel works to attract top-notch faculty and staff. It is important to support them. Milk Stork is a win-win for The Citadel and our employees because it ensures our working parents of infants have the resources they need when traveling on behalf of the college for research or professional development," Schonfeld said.
Watson believes Milk Stork will make life a bit easier for her family this second time around.
"Every working, breast-pumping mother knows how difficult this responsibility is," Watson said. "Providing Milk Stork as an option to Citadel employees affords peace of mind that the mothers' milk, a physical expression of love for their little one, quickly makes its way back home. "
In recent years, The Citadel also partnered with the South Carolina Breastfeeding Coalition and was designated a "Mother Friendly" employer in 2017.