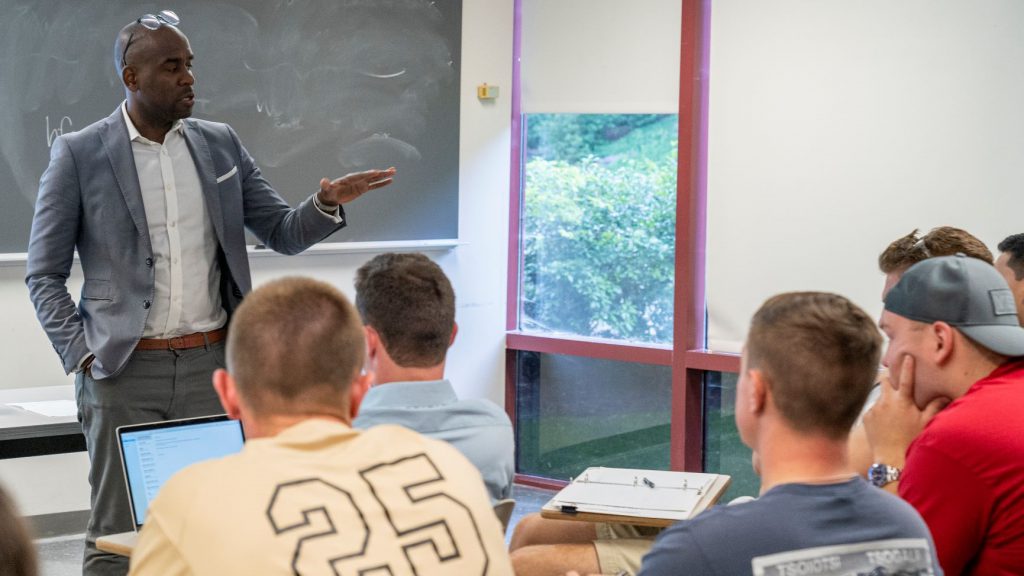 Washington, D.C., is famed for gridlock, but there are people getting things done this summer in the nation's capital.
A group of 14 cadets and students from The Citadel are working, going to class, earning academic credit and learning from real-world decision makers in the military college's "The Citadel in DC" program.
The effort is in its fourth year and takes advantage of The Citadel's large alumni network in the capital, which includes about 1,400 graduates, the school estimates.
Students live at Catholic University of America, which is about 4 miles from the National Mall, during the program, which lasts about two months.
Past programs have emphasized fine arts and criminal justice, but this year's focus is being offered through The Citadel's Department of Intelligence and Security Studies, a particularly timely offering.
Citadel professor Muhammad Fraser-Rahim, Ph.D., is leading the class segment. He's considered an expert on violent extremism and has been featured on MSNBC, CNN, Fox News, NPR and other media outlets. He's also the executive director in North America for Quilliam International, a counter-extremist organization.
"I consider myself a scholar as well as a practitioner," Fraser-Rahim said in a Citadel media release. "Everything we do in class is relevant and timely for the students, so they understand things in real time. It's very relevant to current events."
The class includes guest speakers such as U.S. Rep. Joe Cunningham, D-Charleston, and Erin Wilson, a senior policy fellow on Capitol Hill.
When they are not in class, students are working as interns in government, for corporations or for nonprofit organizations.
For example, Jose Cajar, a veteran student majoring in English, is working in Republican U.S. Sen. Tim Scott's office this summer.
"Working in the District of Columbia is a personal goal of mine because of my military background and historical appreciation," Cajar said. "The Citadel in DC is a great opportunity and stepping stone for Citadel students like me."
Some Citadel students have found jobs through the program. Jonathan Taylor, class of 2019, interned at the National Waste and Recycling Foundation in 2016 and now works there full time.
Rose Bailey, a student in The Citadel's graduate college, is interning at the Department of Homeland Security.
"I am very grateful for this opportunity, and am aware of how competitive the job market is for employment with the federal government," said Bailey, who is majoring in intelligence and security studies.
"This opportunity will allow me to showcase my skills and knowledge learned here at The Citadel to begin building my experience for my future career in intelligence," she said.