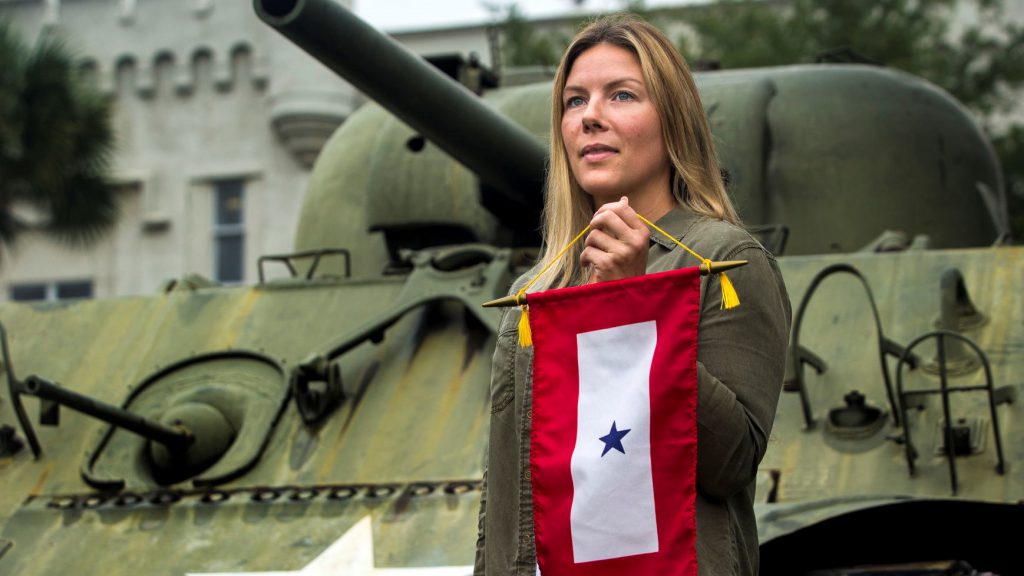 It took more than 71 years for Congress to recognize women as equals in the U.S. military.
With the passage of the Women's Armed Services Integration Act of 1948, females were entitled to the benefits, jobs and respect that came with wearing a military uniform.
But it wasn't until 2015 that the opportunity for America's daughters to serve in all combat roles was afforded to women. It has become more frequent for women to enlist and perform the duties they once were not allowed to do.
---
Lashonda Snipes-Davis, 43, a staff sergeant in the Army from 1996 to 2016, holds a stuffed tiger her unit got while serving in Iraq. "They left it on my bed with a card," she said. She is now a student at The Citadel studying counter-intelligence and cybersecurity.
Ashley Towers, 32, who served in the Army National Guard from 2008 to 2016, holds the Blue Star Service Banner her mother gave her after her service. The sergeant was deployed to Iraq and Guantanamo Bay and is now a student at The Citadel studying intelligence and security, as well as criminal justice. "On our last day of training, I got a phone call that my brother was in a motorcycle accident. Everyone had all helped me pack up my stuff, and before you knew it I was on my way driving to see him," she said. "At that point I knew this was my family and they cared."
---
After their service, most of these veterans continue to give back even though they are not in active duty. They shared their experiences, from hardships to pleasant times, and memories.
This project highlights the stories of 17 female veterans — ages 21 to 83 — in the Charleston area.