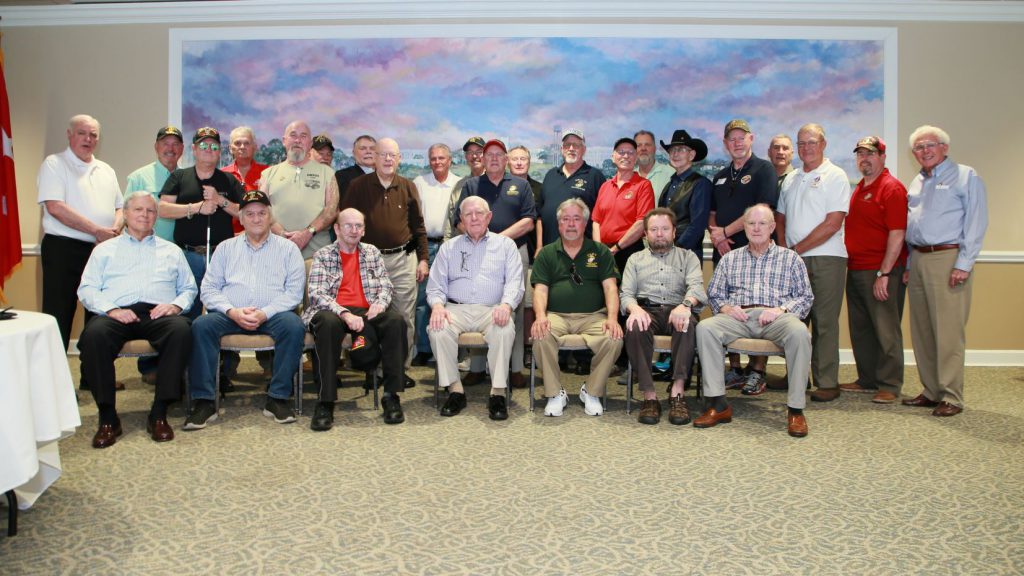 Photo: Marine veterans from the Battle of Hué
The annual memorial usually takes place onboard the USS Hué City, the only U.S. Navy ship named after a battle in the Vietnam War
When the namesake ship was unable to make it to Charleston Harbor, nearly 30 Marine veterans from the Battle of Hué were left without a place to meet for their annual reunion.
Until The Citadel stepped in to help.
The Citadel Board of Visitors member Col. Myron Harrington is also a veteran of the Battle of Hué, which was one of the longest battles of the Vietnam War. He helped arrange for the March gathering to be hosted on campus, in the Regimental Commander's Riverview Room.
The USS Hué City was scheduled to arrive in Charleston for the annual meeting, as well as for Charleston Navy Week. But the crew says, due to technical issues, the ship was forced to stay in its homeport in Mayport, Florida.
"The ship's crew continues to make it happen. And we have someone here from the Marine crew who continues to make it happen, and that's Col. Myron Harrington," said Lt. Gen. George "Ron" Christmas, one of the veterans at the event.
But the lack of the ship didn't affect the spirit of the veterans.
"The fact that USS Hué City has been with us all these years is very special. I think you can see in this room there's a bond. We fought together, but there's a bond, and the ship has really done a great deal," said Lt. Gen. Christmas.
The reunion is also a strong tradition with the sailors on the Hué City. Some of the crew even came to represent the ship at this year's reunion and memorial.
The ship's executive officer, Commander Chris Brown, said, "The one thing I was told is the XO can't screw up the Hué memorial. If you don't make sure there's a memorial and everyone gets together and is honored the way they should, you're not doing your job right."
Lt. Gen. Christmas also gave out commemorative pins to the veterans. The weekend also included a memorial in Summerall Chapel on Sunday.
CDR Brown says repairs on the USS Hué City are expected to take four more years, but should help extend the life of the ship by more than 15 years.
Col Harrington was also featured in CNN's four-part Original Series Event, "1968" The Year That Changed America." Additionally, Harrington has been featured in a 1981 special, "Vietnam: A Television History."