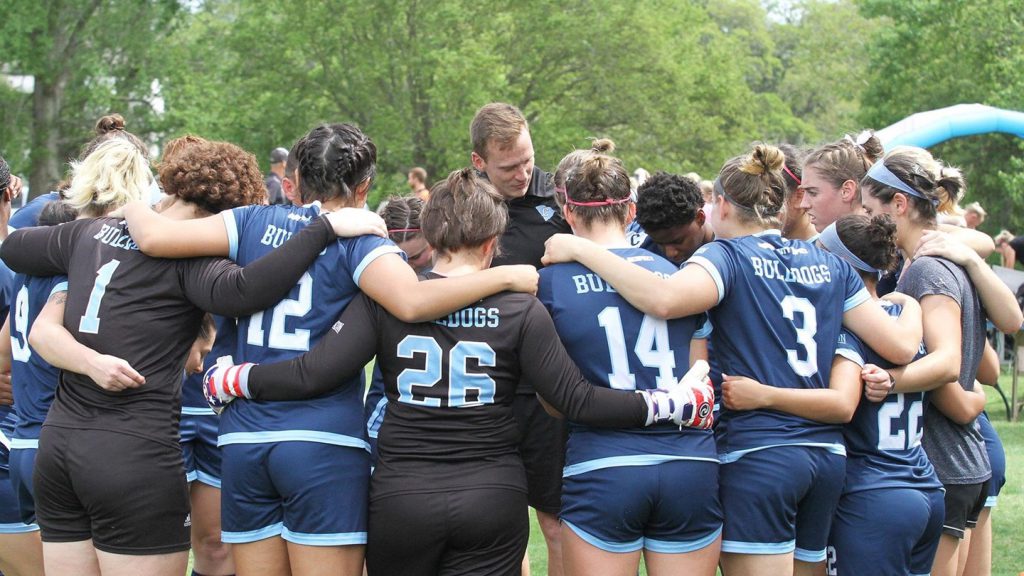 This will be the first NCAA-sanctioned game to be played on the parade field since 2015
The Citadel women's soccer team will host the Navy Midshipmen on Sunday, Sept. 1 at 12 p.m. The game will be played on Summerall Field, in the middle of The Citadel's campus.
This will be the fourth meeting between the Bulldogs and the Midshipmen. The two programs last played each other in 2013, when Navy won 5-0 in Annapolis, Maryland. The last time The Citadel hosted Navy was in 2013, when Navy won 2-1 in a double-overtime contest played on the Washington Light Infantry Field.
"This will be a great opportunity to represent the school and prove our program against one of the service academies," said head coach Ciaran Traquair. "I am sure it will be a great atmosphere on the parade grounds, and that will hopefully help us get a good result early in our season."
The game is free to attend and will be also live streamed, for free, on the SoCon Digital Network.