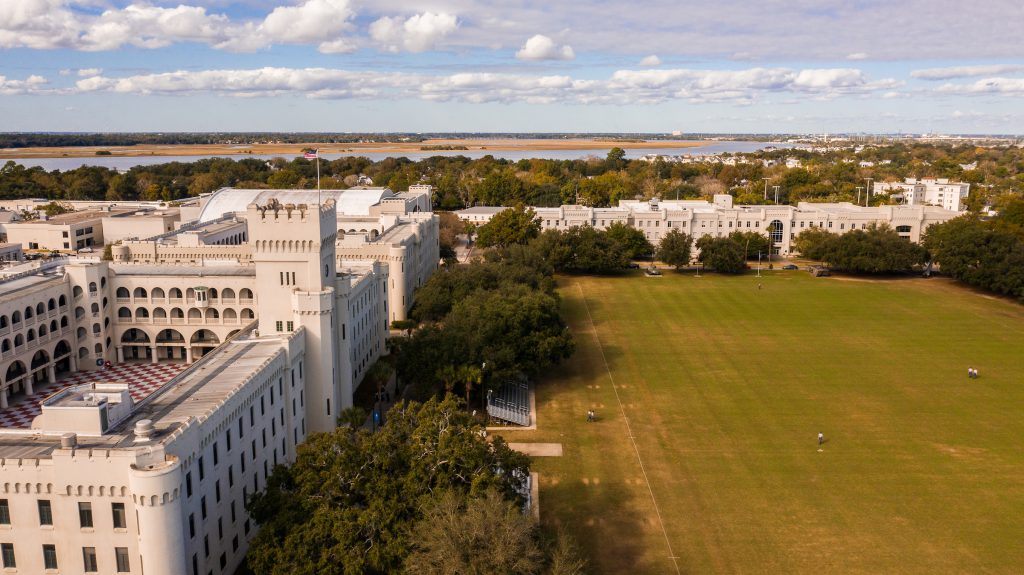 The Citadel School of Engineering is honoring four new industry leaders by inducting them into the Academy of Engineers. The four are being recognized for their professional successes, as well as for making a significant contribution to their community.
Every year, The Citadel School of Engineering honors engineers who have lived a life consistent with the school's mission, which is to educate and develop principled engineering leaders to serve a global community.
"The Citadel, home to one of the country's first five engineering education programs, has a long history of cultivating the future of engineering while also recognizing and working alongside the current leaders in the field," said Col. Ron Welch, USA (Ret.), dean of the School of Engineering. "That's one reason why we're so pleased to annually induct new members – those who have succeeded in their profession and contributed to their communities – into our Academy of Engineers. Though the pandemic prevented us from giving them the in-person recognition they deserve, we couldn't be more proud to claim these four servant-leaders."
The academy's 2020 inductees include the following professionals:
Richard A. Day, Citadel Class of 1977
Richard "Rick" Day is a vice president with Stantec Consulting Services Inc., a multi-disciplined engineering and planning firm with offices throughout North America and abroad. Day is a registered professional engineer in five southeastern states and has practiced civil engineering for more than 40 years. Throughout his career, he has served in a leadership role in numerous significant engineering projects. Currently he is serving as the project manager for the planning and design for the widening of I-526 in Charleston County from Paul Cantrell Blvd. to Virginia Avenue, an estimated $1.1 billion program.
Day has been active in a number of professional engineering societies throughout his career. He has served these organizations in leadership roles at the local, state and national levels. Day was awarded the Herman J. Hoose Distinguished Service Award in 2016 from the Southern District Institute of Transportation Engineers.
Donald E. Stone Jr., Citadel Class of 1980
Donald E. Stone Jr. is the chief executive officer of Dewberry, a 2,200-person engineering, architecture and construction firm with more than 50 offices nationwide. This month he is celebrating 10 years as Dewberry's CEO and 12 years with the firm overall, which he joined as chief operating officer in 2008. He leads and implements Dewberry's corporate and market strategies, corporate growth initiatives and has achieved company consolidation and alignment so the firm may better serve its clients. Over the past ten years, Stone has also integrated six acquisitions, adding more than 350 employees to the firm and contributing to Dewberry's continued expansion into the Southeast and California.
Graduating as a Distinguished Military Student, he was commissioned as a 2nd Lieutenant and branched to the U.S. Army Corps of Engineers. He is a licensed professional engineer in 19 states and a member of The Society of American Military Engineers.
Robert L. Van Antwerp Jr.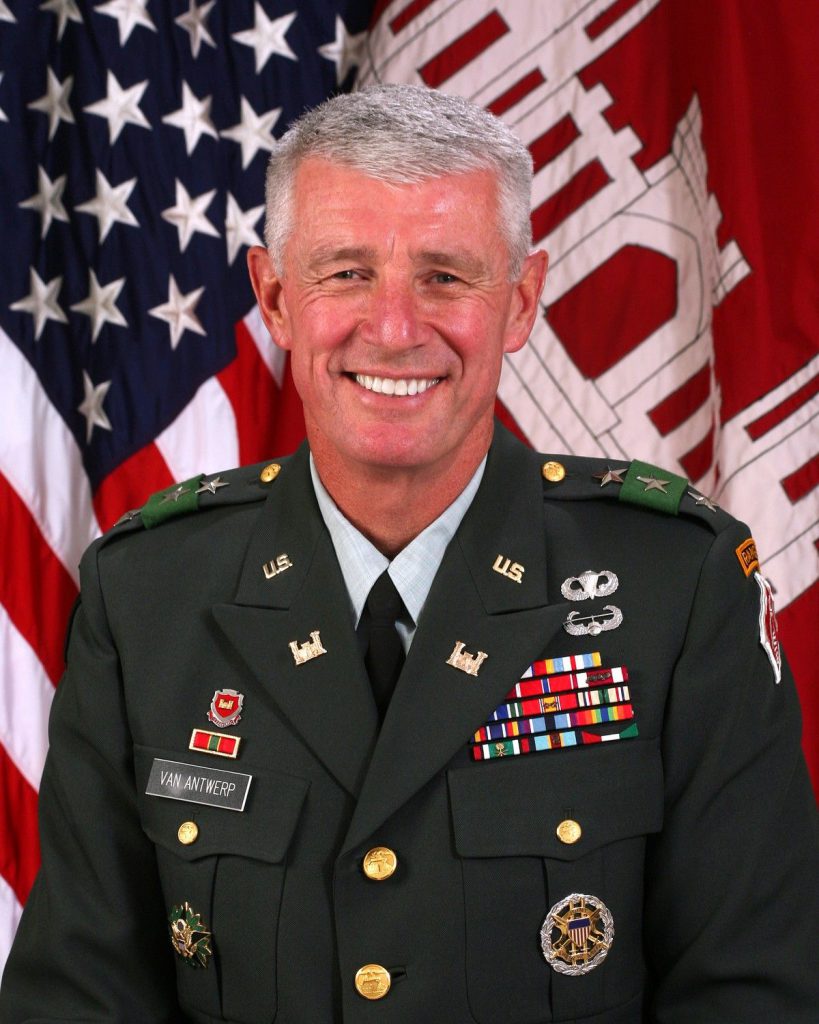 Lt. Gen. Robert L. Van Antwerp Jr., USA (Ret.), known to most simply as General Van, is currently the Vice Chairman of the Flippen Group, a Texas based leadership and organizational development company that specializes in talent assessment, development and alignment. 
Van Antwerp is widely respected across industry and the military as a "leader of leaders," embodying the traits of successful leadership throughout his long and varied career working with civilians and the military. He retired from the Army after 39 years of service and most recently served as chief of engineers and commanding general of the US Army Corps of Engineers (USACE). He was the senior military officer overseeing a $40+ billion program including most of the nation's civil works infrastructure and military construction on 250 Army and Air Force installations worldwide.
He is a graduate of the United States Military Academy at West Point and holds an MBA from Long Island University and an MS in mechanical engineering from the University of Michigan. He is a registered professional engineer. Van Antwerp is also a former chairman of the board of Eagle Creek Renewable Energy LLC, board director at USAA, Calibre, Cardno GS, and is on several advisory boards for non-profits.
Glenn M. Walters, Citadel Class of 1979
Gen. Glenn Walters, USMC (Ret.), president of The Citadel and member of the Class of 1979, returned to lead his alma mater after serving 39 years as an officer in the Marines. Prior to his arrival, he served as the 34th Assistant Commandant of the Marine Corps, the Corps' second-highest ranking officer. As Assistant Commandant, Walters oversaw approximately 184,000 active duty and 38,000 reserve Marines and a $42 billion budget. His duties included representing the Marine Corps at the Department of Defense and leading decisions about defense policy and resourcing in alignment with the National Defense Strategy.
Upon graduating from The Citadel with a Bachelor of Science in Electrical Engineering, Walters was commissioned as a second lieutenant in the Marine Corps. After initially serving as an infantry officer, he attended flight training in Pensacola, Florida, and was designated a naval aviator in 1981. Walters later trained and served as a test pilot and was instrumental in testing systems for the AH-1W Super Cobra Attack Helicopter. He also served as the first Commander of VMX-22, the initial squadron to field the MV-22 Osprey tiltrotor aircraft for operational testing.
In April 2018, Walters was selected by The Citadel's Board of Visitors as the 20th President of the college. He is joined by his wife, Gail. A marketing and communications professional, she eagerly embraces her role as The Citadel's First Lady.