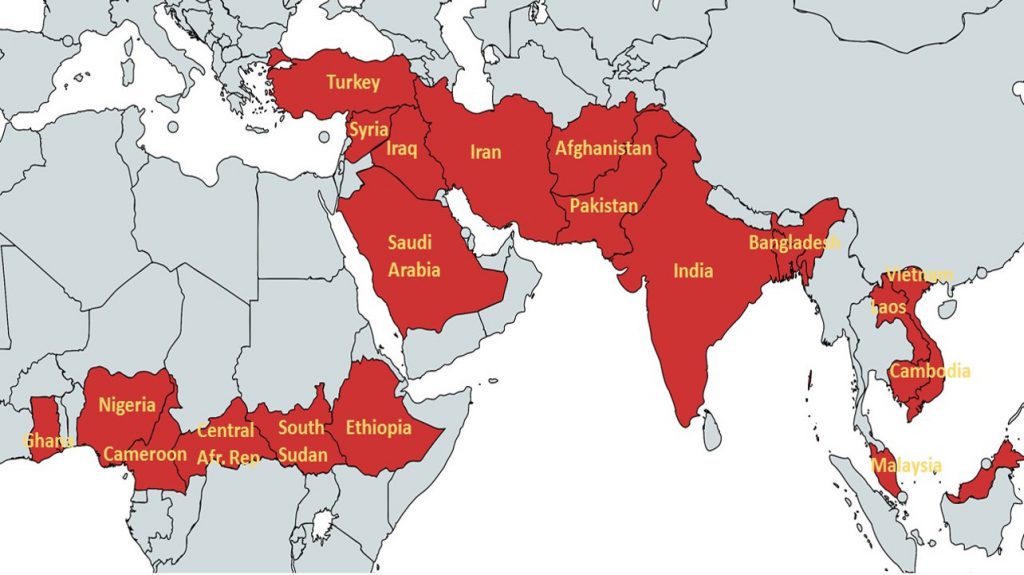 The research-based, five-year grant combines computational and social sciences
More than a year of hard work turned into a $1.6 million grant for a professor of computer science at The Citadel.
Deepti Joshi, Ph.D., will serve as the principle investigator, or lead, for the project which is funded by the National Geospatial-Intelligence Agency (NGA).
The goal is to find a way to combine diverse types of data and use that information to anticipate social unrest events — such as strikes, riots, civil wars, coups, revolts or revolutions — in 19 strategically selected countries in Asia and Africa.
"Receiving this grant was a long process with multi-step reviews, and took almost one and a half years," said Joshi about the collaborative effort with University of Nebraska-Lincoln (UNL). "It is an honor to finally receive the grant from the NGA. I am privileged to have the support of my department and school at The Citadel, as well as the faculty and students at UNL."
Four to six cadets will work on the research with Joshi. There will also be three Ph.D. students who will work on this grant from UNL. Undergraduate and graduate researchers will focus on data curation, filtering, and mining, agent-based modeling, and social science research to build statistical models. Additionally, Caroline Strobbe, Ph.D., from The Citadel, will provide expertise in French and Ghazi Abuhakema, Ph.D., from the College of Charleston, will provide expertise in Arabic.
Joshi and her team will spend the next five years working to integrate model-driven and data-driven frameworks to improve the understanding of the dynamics of social unrest and also to potentially help anticipate its onset.
This is the second grant the NGA has awarded to Joshi. The first, for nearly $300,000, helped create the building blocks that will be used for her current project, like developing a social science-based model to identify long-term factors for social unrest, as well as developing a map-based visualizer called SURGE, short for Social Unrest Reconnaissance GazEtteer. The map is a work in progress, and new features will be added as more research is completed. Joshi also plans to add a feature that allows users to work with what-if scenarios.
The NGA is a combat support agency under the Department of Defense that delivers intelligence used by policymakers, warfighters, intelligence professionals and first responders.
Both of Joshi's grants have been funded through the NGA University Research Initiatives Program, which supports research in geospatial intelligence disciplines at U.S. colleges and universities.