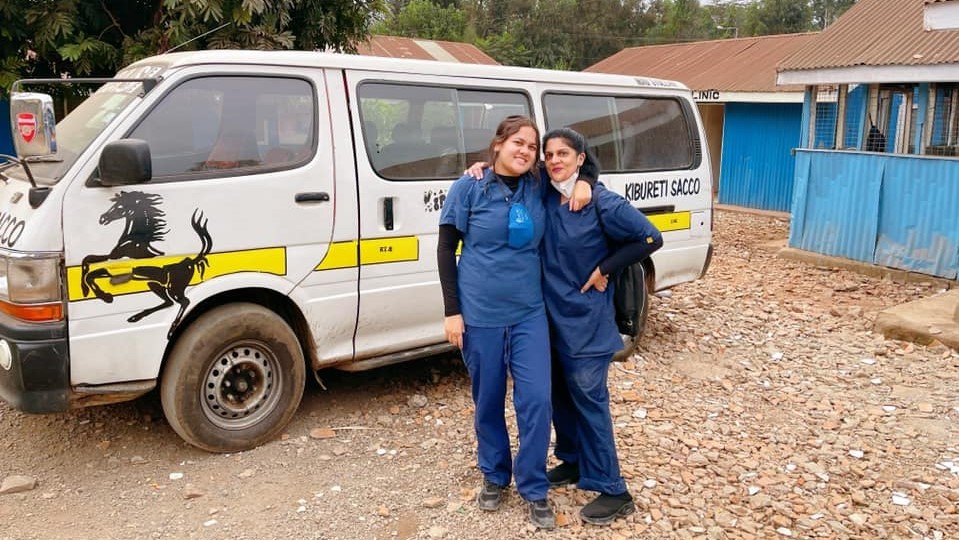 Photo: Citadel professor Sarah Imam, M.D., right, and daughter while working at a free medical pop-up clinic in Kenya
By Alaina Rink, CGC '22
Sarah Imam, M.D., associate professor and director of health sciences, infuses her medical terminology and exercise physiology classes with lessons on compassion, which are essential to medical practice.
Imam, who has been at The Citadel since 2015, cultivates compassion in her students by example. She organizes cadets for Feed a Friend Fridays to help the homeless. Cadets initially volunteer to earn service hours, but once their compassion is sparked, they can't wait to help again. After the first Feed a Friend Friday this semester, all the volunteering slots were booked solid for the next several weeks.
"I have students that have started programs who are continuing to volunteer in medical school and in dental school," she said. "I have one student who participates in free dental clinics. He doesn't have to, and he doesn't really get extra credit for it, but he loves doing it."
The same determination to serve can be attributed to Imam. She and her daughter ventured to Nairobi, Kenya in July where they operated a free medical pop-up clinic and taught classes on health and safety in Kibera, the largest urban slum in Africa. The patients greeted the mother-daughter duo with a bottle of Coke, which is an expensive gift, and dancing to express their appreciation.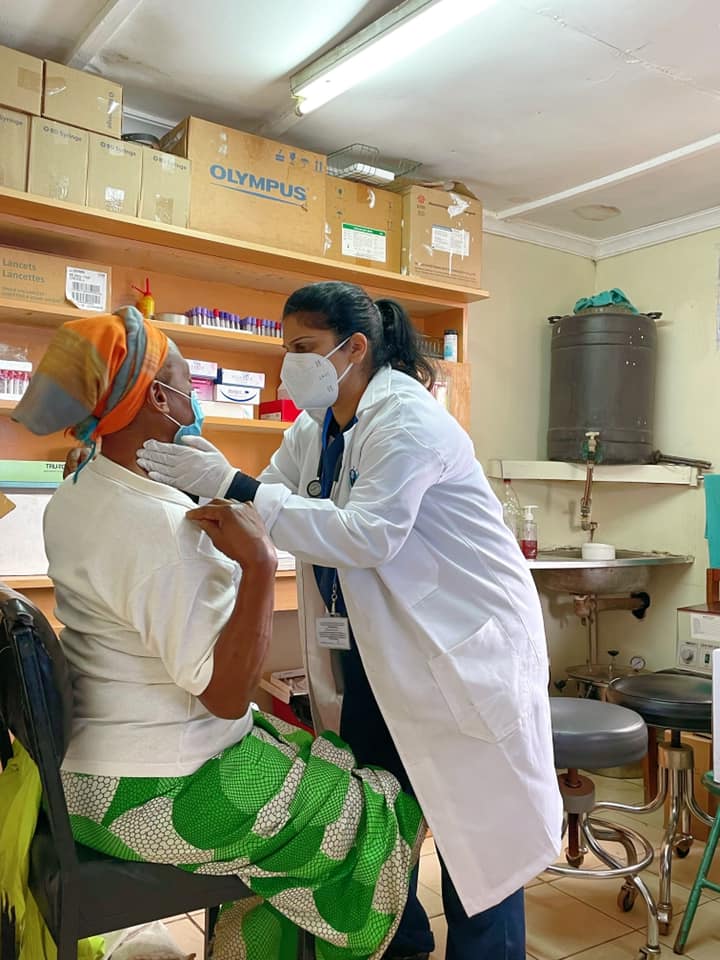 "I was overwhelmed with how much I was loved. It was just incredible," she said.
The line of patients wrapped twice around the corner of the building. One woman traveled 350 miles, having heard about the visiting doctor whose face she saw on flyers.
"Many of the patients that I saw have not seen a doctor in years, so there's literally no access to healthcare. What was very cool was that the Kenyan government actually sponsored my pop-up clinics — they provided the medicine. What they're really short of is people helping."
She was also thanked by the district's minister of health who awarded her a medical license.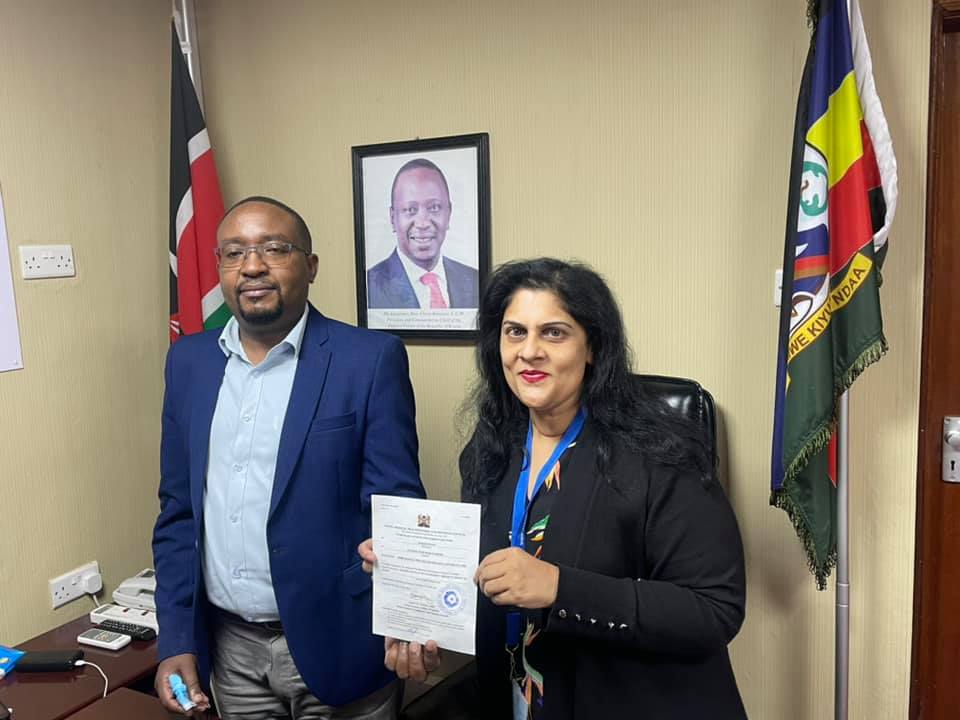 This is not Imam's first time being involved with healthcare overseas. Prior to the pandemic, she took students to Lithuania for a healthcare-based study abroad. While she hopes for similar opportunities in the future, she is paying close attention to the pandemic and is co-author of nine scientific publications on COVID.
Imam's end goal is not making better students but making better human beings.
"You have to care about the wellbeing of someone else," she said. "Where does that compassion begin? It begins right here at The Citadel. So I think that overall as a school, we are doing a good job with that."
Helping however she can, Imam administers medicine to the body, knowledge to the mind and compassion to the soul.
Alaina Rink is a graduate assistant in the Office of Communications and Marketing while pursuing a master's degree in English. She earned her undergraduate degree from the College of Charleston in secondary education English and taught in the Charleston area for four years.