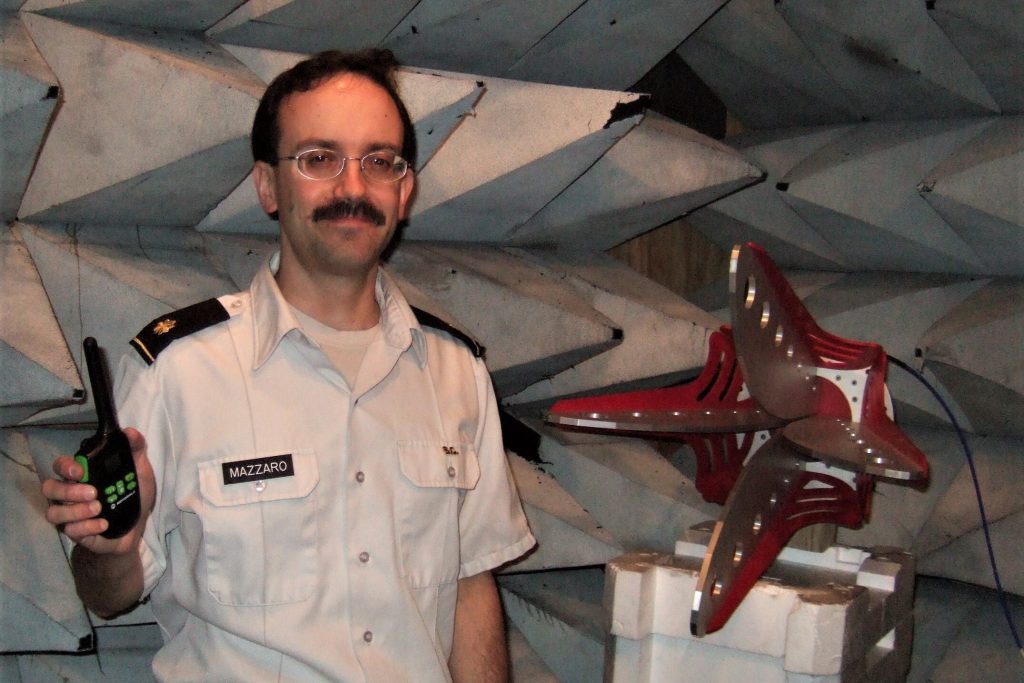 Photo above: Dr. Gregory Mazzaro, The Citadel Department of Electrical Engineering, standing with part of an experimental radar system used to detect and locate electronic devices to provide greater situational awareness to U.S. Army soldiers entering potentially hazardous environments.
The goal of Dr. Gregory Mazzaro's most recent research is to improve the safety of American soldiers with portable radar that detects the kind of electronic equipment that triggers explosive devices.
Mazzaro, a professor of electrical and computer engineering at The Citadel since 2013, worked with the U.S. Army Research Lab (ARL) before joining the Military College of South Carolina and has continued his research there over the years. Mazzaro and the ARL team are developing a suite of sensors for detecting and locating electronic triggers.
He and his collaborators, members of the Radio-Frequency Signal Processing & Modeling Branch at ARL, were recently awarded their 10th patent. The U.S. Patent & Trademark Office approved the patent for "Method and apparatus for providing a passive transmitter based synthetic aperture radar," (USPTO #11,131,741), on Sept. 28.
"This invention proposes a new technique for passive radar," Mazzaro explained. "This type of radar can locate circuits which emit radio-frequency energy, either by design or unintentionally, such as circuits found in 2-way communications gear like radios and phones."
Mazzaro said it also locates one-way listening devices like police scanners or surveillance "bugs."
In addition to this newest development, Mazzaro's team submitted an application for an 11th patent last spring, and are preparing to apply for a 12th in 2022, based on work performed during Mazzaro's recent sabbatical.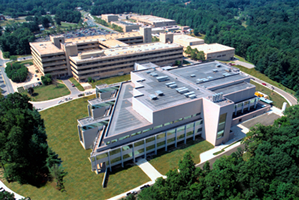 Other examples of patents held by Mazzaro and his collaborators include:
Automated Cancellation of Harmonics Using Feed-Forward Reflection for Radar Transmitter Linearization (US patent # 10,018,707)
Multitone Radar with Range Determination and Method of Use" (US patent # 10,203,405)
Methods and Systems for Locating Targets Using Non-Linear Radar with a Matched Filter Which Uses Exponential Value of the Transmit Signal (US patent # 10,234,543).
"These patents protect ideas for maximizing the sensitivity of our radar receiver and for processing data collected by the radar into actionable information, such as the locations of the electronic devices that the radar is trying to detect," Mazzaro explained. "At the Army Research Lab we are designing a slimmed-down version of our radar. We intend for the system to be light enough to be carried by an unmanned aerial vehicle, or drone."
Mazzaro holds a Ph.D. in electrical engineering from North Carolina State University, Raleigh. He earned an M.S. in electrical engineering from State University of New York, at Binghamton and a B.S. in electrical engineering from Boston University. He has more than 90 publications and has given more than 30 technical talks at national conferences and workshops.