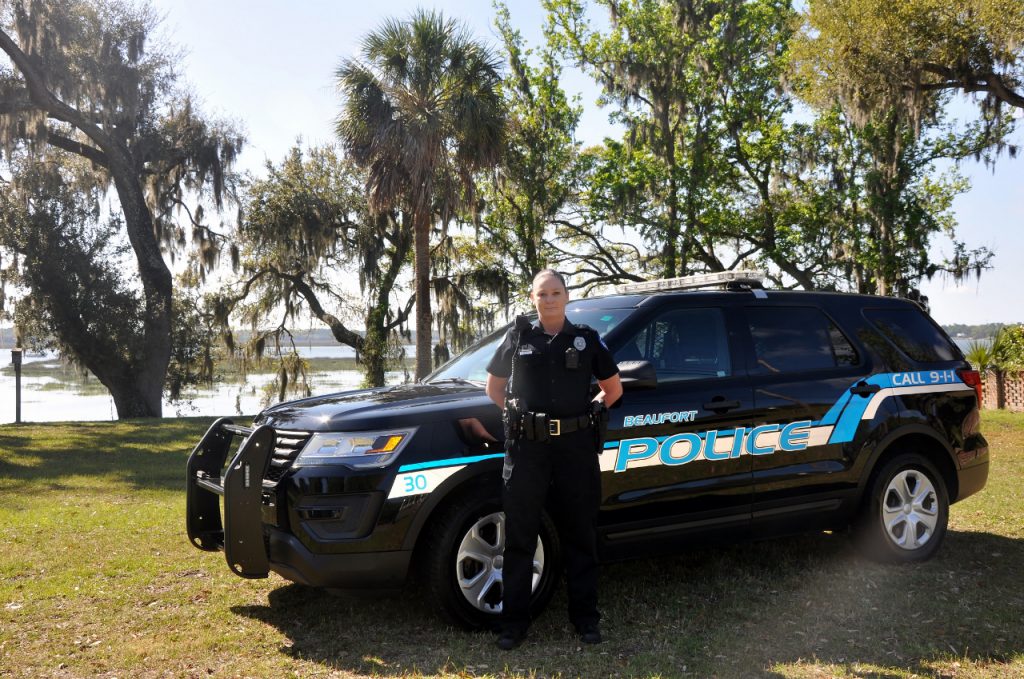 Jennifer Petrone says her lifelong dream was to become a police officer, even if it seemed out of reach for a long time. However, after years of hard work and late nights, the low-country South Carolina mother of six has made that dream a reality.
Now serving as a police officer for the city of Beaufort, South Carolina, but before landing that coveted job, she spent years working on two different degrees and a certificate at night school.
Petrone recently graduated with a Master of Arts in Social Science from the graduate college at The Citadel, The Military College of South Carolina, according to a news release from the institution.
While the Charleston-based college has been known for its full-time undergraduate corps of cadets, it also offers graduate and undergraduate degree programs for non-cadet students via evening classes.
Petrone got her bachelor's degree in Criminal Justice through The Citadel's Evening Undergraduate Program in 2015. Additionally, during the time between her other degrees, she also earned a graduate certificate in Leadership Studies from the school.
"For me personally going to The Citadel taught me that I am capable of achieving greatness," Petrone said in a statement. "The core values that I learned while working on my bachelor's degree with the Evening Undergraduate Program helped to instill in me what was necessary to achieve my next goal: finishing my master's degree."
While earning a degree is hard enough in the first place, Petrone also earned hers while caring for her six kids: Eian, Emarra, Anthony, Andrew, Briona and Benjamin. In fact, while she was working on her master's, Eian left to join the United States Marine Corps while Briona started college as a Citadel cadet.
"I am forever grateful for the long nights, time away from my children, weekend sacrifices, and at times, many tears," Petrone said of the challenge. "I am grateful because all of this showed me that anything is possible when one sets their mind to something."
Now that she's finally protecting and serving her fellow South Carolinians, the next big goal on Petrone's list is to complete her law enforcement training while she works as a police officer in the South Carolina low country. She says that she would really liked to keep children safe by being placed as a resource officer at a local public school, "but this will take a little time to achieve."