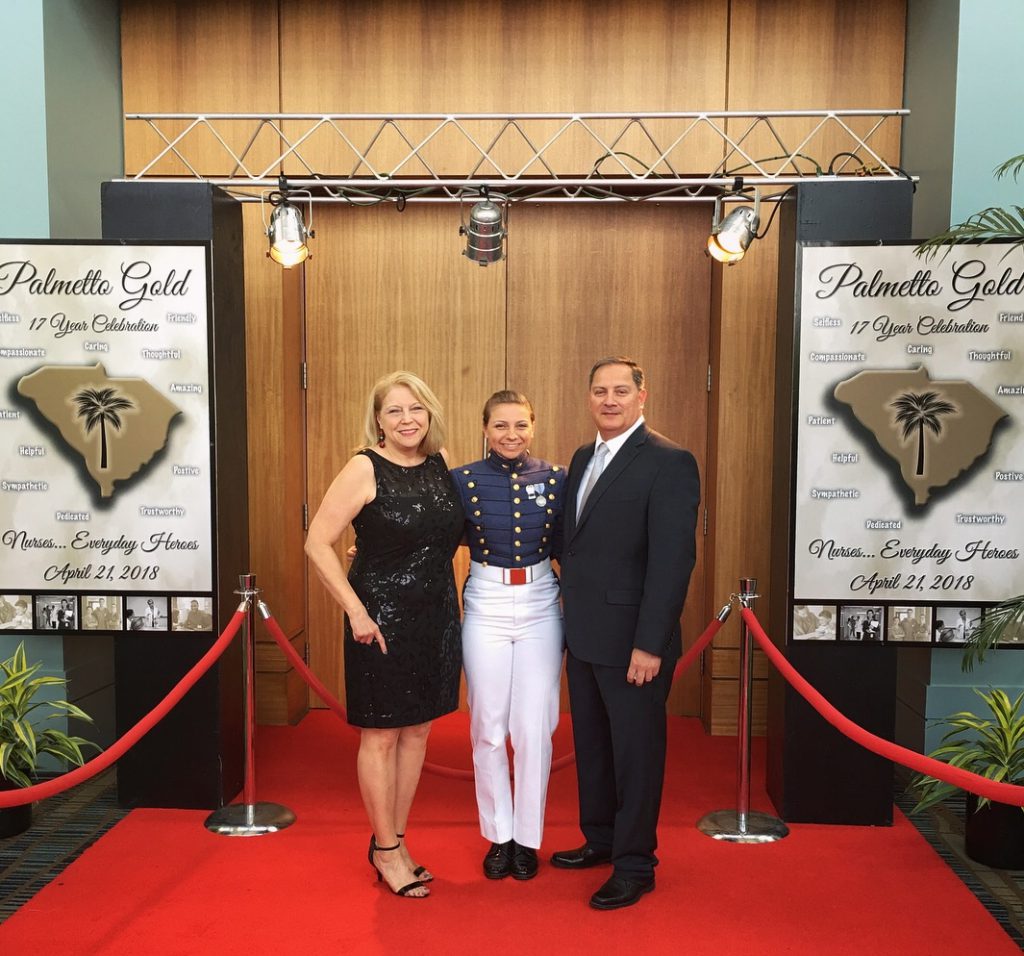 Nursing scholarship recipient Cadet Caricia Rodriguez, with parents Patricia and Javier at gala in Columbia
Future nurse and Bulldogs volleyball player, Cadet Caricia Rodriguez will advance to her junior year of studies with the support of and recognition from a South Carolina Palmetto Gold nurse scholarship. Rodriguez, a registered nurse undergraduate student, is part of the first class of cadet nursing majors in The Citadel Swain Department of Nursing, which began accepting cadets in the fall of 2017. The departmental faculty nominated Rodriguez for the scholarship.
"My family has had a lot of health issues so I grew up in and out of hospitals. I want to be able to give the same feeling of hope and security to patients and families that the nurses taking care of my family gave to me," Rodriguez said. "I am very grateful for this Palmetto Gold scholarship and recognition."
The 17th Annual Palmetto Gold Gala was held April 21, 2018, at the Columbia Metropolitan Convention Center in Columbia, South Carolina. The scholarship recipients are celebrated each year at the gala and 100 outstanding nurses from across the state are recognized.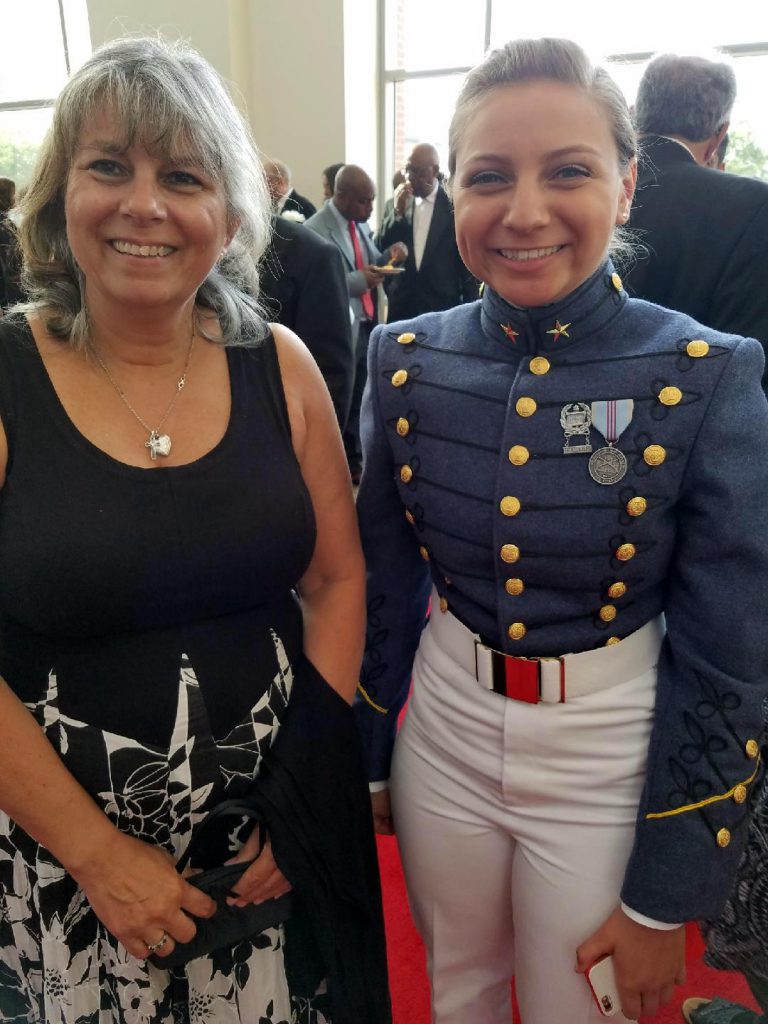 Rodriguez was accompanied to the event by her parents, Patricia and Javier Rodriguez, of Naperville, Illinois. The head of the Swain Department of Nursing at The Citadel (photo right), Amelia Joseph, Ph.D., RN, was also with Rodriquez for the celebration. Joseph was named a Palmetto Gold Outstanding Nurse herself in 2003.
"Cadet Rodriquez is an exemplary student and one of three cadets who continually vie for position at the top of The Swain Department of Nursing cadet program," said Joseph. "The dedication and capability of our nursing students continue to impress our faculty. It is encouraging to have the support of the South Carolina Nurses Foundation through the Palmetto Gold Scholarship."
The Citadel's four-year, ROTC-based nursing program will graduate its first class of Evening Undergraduate Studies nurses in May 2019 and its first cadet class of nurses in 2020.
The purpose of the South Carolina Palmetto Gold program is to support the future of nursing by providing $1,000 nursing scholarship to outstanding registered nurse undergraduates in the state recommended by their institutions. Since its inception in 2002, Palmetto Gold has awarded over $300,000 in nursing scholarships. The Palmetto Gold Nurse Recognition and Scholarship program is a subcommittee of the South Carolina Nurses Foundation.
Learn more about the Swain Department of Nursing at The Citadel here.