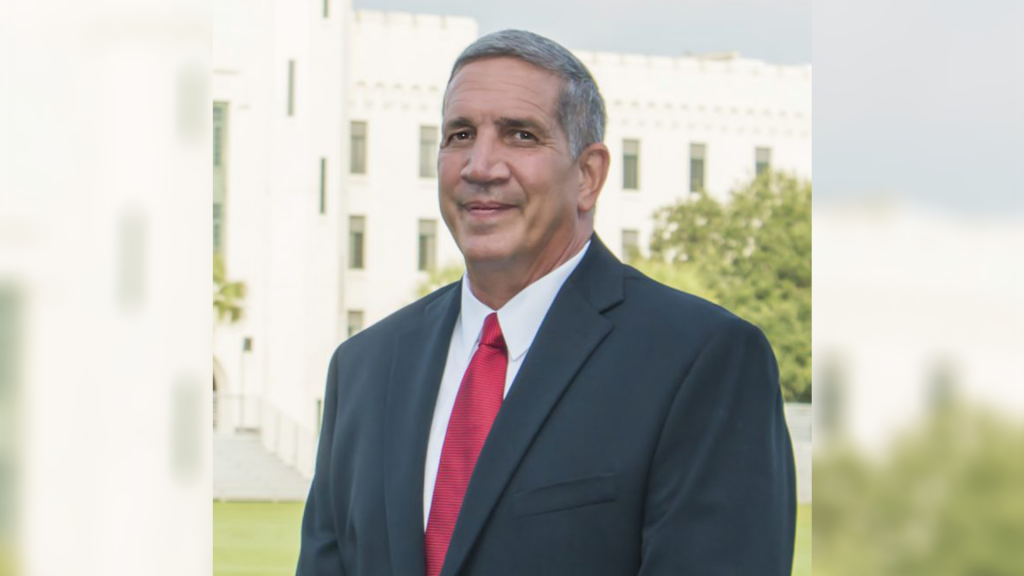 The Citadel Athletics Department will be directed by Mike Capaccio, who is currently serving as the interim athletic director (AD). The college announced Capaccio's selection after an extensive search that included more than 100 qualified applicants from around the country.
"Mike Capaccio knows our program inside and out. His passion, energy and commitment to The Citadel make him ideal to fill this key leadership position," said Lt. Gen. John B. Sams, Jr., USAF (Ret.), interim president of The Citadel. "Mike has already served The Citadel well, is a former AD, knows our coaches, players and staff and believes in our mission to develop principled leaders. We are grateful he has agreed to let us remove the title 'interim' to take on the AD role full-time."
In addition to serving as interim athletic director since mid-July, Capaccio is the vice president for athletic development with The Citadel Foundation. He joined The Citadel in 2012 after working as chief executive officer of the Brunswick Community College Foundation in North Carolina. Prior to joining Brunswick, Capaccio spent eight years at the University of North Carolina Wilmington, including three years as athletic director.
"The Citadel was fortunate to have a strong field of highly qualified athletic director candidates from which to choose," said Daniel Bornstein, Ph.D., search committee chair and professor/researcher with The Citadel Department of Health and Human Performance. "Mike Capaccio came out on top and will serve our mission and our athletes well."
The Citadel's athletic director search committee worked with a firm to promote the position and to manage a series of interviews, eventually narrowing the field to five finalists. The interviews concluded this week.
"Mike has been outstanding at developing relationships with donors and our Citadel community as vice president for athletic development at the foundation," said Jay Dowd III, Ph.D., The Citadel Foundation chief executive officer. "We look forward to working with him in his new role taking The Citadel Athletics Department to the next level."
The Citadel Athletics Department has 16 varsity sport teams. The Citadel is affiliated with NCAA Division I athletics, and in football, the NCAA Football Championship Subdivision (formerly Division I-AA). The college's conference affiliation is the Southern Conference, of which it has been a member since 1936.