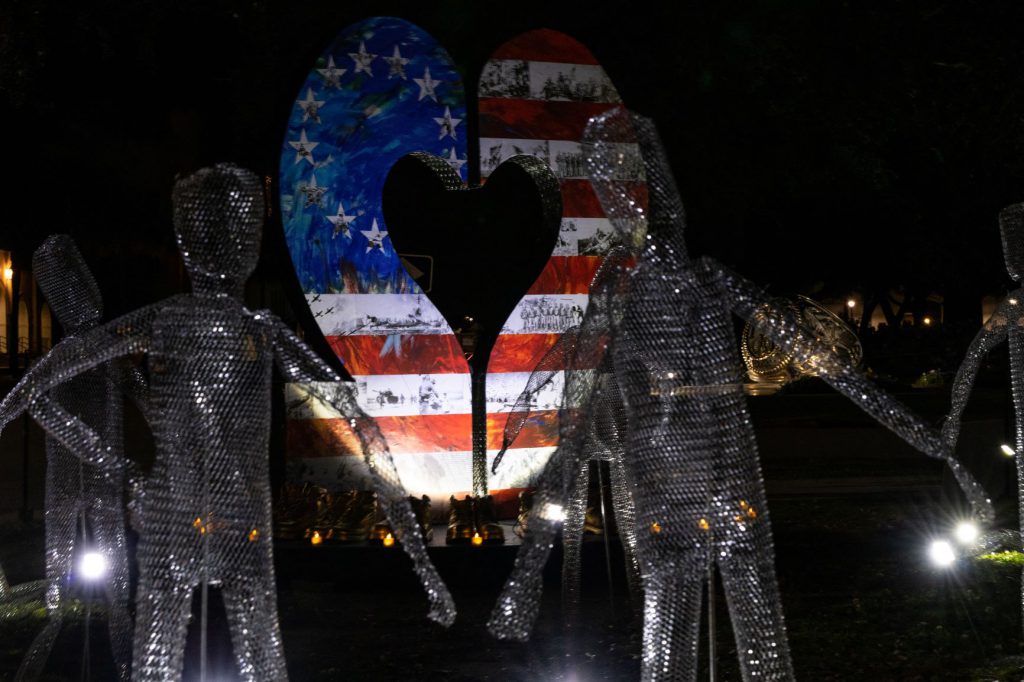 Note: The traveling display was on The Citadel campus from March 12 – 14.
Scott LoBaido is traveling along the coast to honor veterans who put their lives on the line for our country.
He's stopping in all 13 original colonies, bringing awareness to the high rate of veteran suicides in the US.
"It's a very delicate subject. I will admit, I'm not a doctor, I'm not a psychiatrist," LoBaido says. "I don't know how to cure this, but I know how to bring attention to it, and that's why i'm taking time to do this."
According to the Department of Veterans Affairs, 22 veterans die from suicide each day in the United States.
An traveling art exhibit called the '22-13′ is on display at the Citadel campus right now. It's made of 22 boots, 22 small statues, and an empty heart made from the number 22.
LoBaido says the empty heart represents the emptiness of those who lost a loved veteran.
Viewing is free to the public, and is located at the entrance of the Citadel's campus.
LoBaido started the tour in Georgia, and will continue traveling through the original 13 colonies, ultimately ending in New Hampshire.