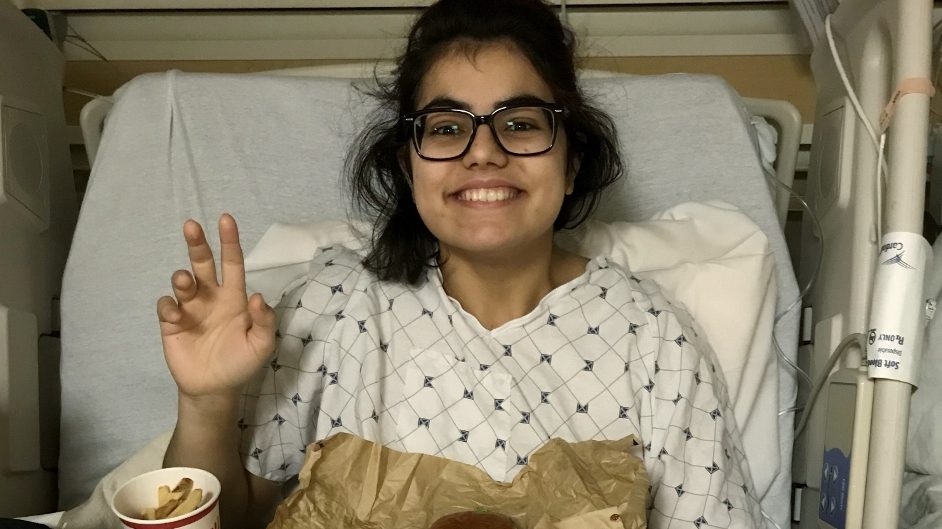 Citadel Graduate College student donates bone marrow in Washington D. C. for leukemia patient

Rebecca Seley is a Citadel Graduate College student working on a Master's of Science in Health, Exercise and Sport Science. when she started the program in the fall, she never imagined she's spend part of the semester enjoying a splurge of treats in a hospital room in Washington, D.C.
Seley, a personal trainer whose hometown is Pawley's Island, graduated from the University of South Carolina in May of 2018 after majoring in exercise science as an undergraduate student. Back when she was a freshman, she saw a campaign on the USC campus for the program Be The Match. Be the Match manages the largest bone marrow registry in the world to help people diagnosed with life-threatening blood cancers like leukemia and lymphoma. Seley signed up right then and says she was told her chances of being called were slim.
"I learned that the marrow transplants can cure many people. The form was right there, and it was easy to sign up. I knew it was a shot in the dark, but I thought, why not?" Seley said. "People with cancer have had plenty of suffering already, and if all I needed to do would be to suffer a fraction of their pain for merely 3 weeks, I thought it would be well worth it."
More than four years after signing up to donate, she got the call, and began moving through the process and appointments needed to determine if she was the right donor.
"They called in September to tell me that I might be a match for a man who is 44 years old and has leukemia. They set me up with a coordinator who manages the bookings and processes. They called me back at the end of September and had me go to a facility where five vials of blood were taken and a nurse did a screening."
Seley explained that a few days after that, Be the Match asked her to go back to provide 28 vials of blood that were tested "for about everything under the sun such as viral infections and diseases." She also took an EKG test, went to the Red Cross bank to donate blood that could be used for herself, and saw several other physicals. All expenses were covered through Be the Match.
"I guess doctors don't usually see people this healthy considering they mostly treat sick people. I had three physicians gush about how awesome my hemoglobin number was."
A few weeks after that, Seley was told she was a match. "They asked if they could fly me to Georgetown Hospital in Washington, D.C. to go through the marrow donation process because no place in our area does it."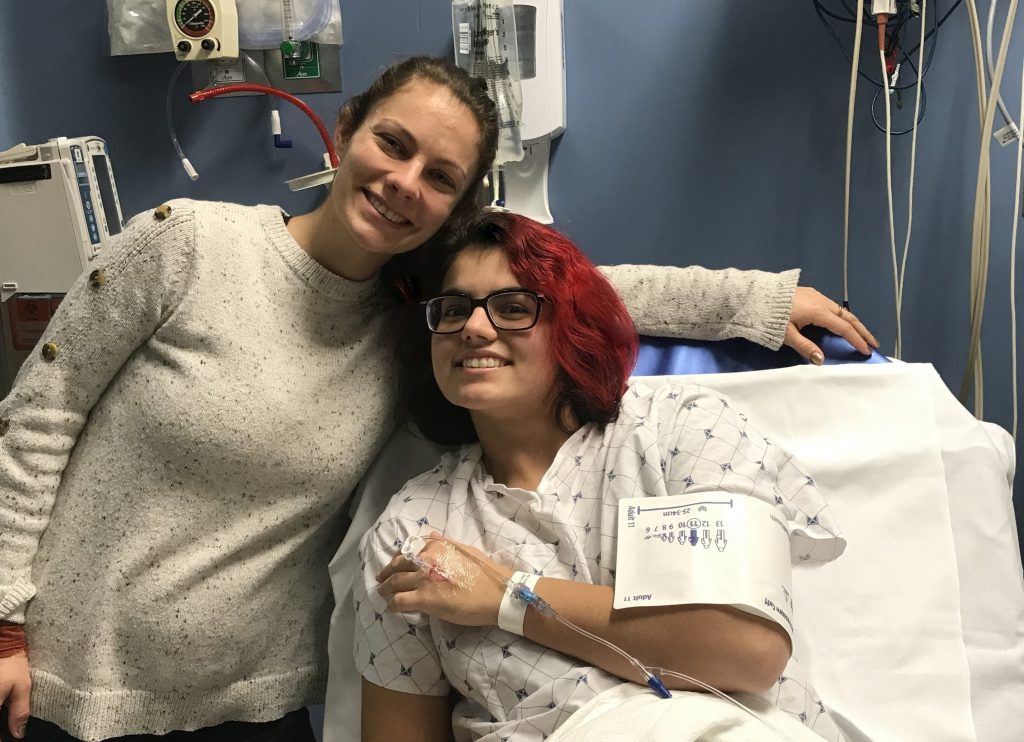 Seley, who is one of eight five siblings, was accompanied by her sister Katie. They flew out of Charleston on Dec. 12.
"The actual procedure took about two hours and was fine. They made two incisions while I was under anesthesia, drilled to reach the marrow, and then used a syringe to extract it. I didn't really feel anything, just soreness and fatigue afterward."
Including travel, surgery preparation, the procedure and onsite recovery, Seley and her sister were gone 7 days.
"I'm feel like most of my energy has been zapped. It'll take about three weeks for my body to regenerate my bone marrow, so I'm going to take it easy during the winter break."
The man getting her marrow received his transplant two days after it was extracted from Seley. Seley doesn't know who he is, and may never know, which is okay with her.
"I'd love to meet him some day if he'd like that too, but donors are not permitted to meet the patients until at least one year past the transplant date. I am just thankful that he now he might be feeling more hopeful."
For more information about Be the Match, click here.