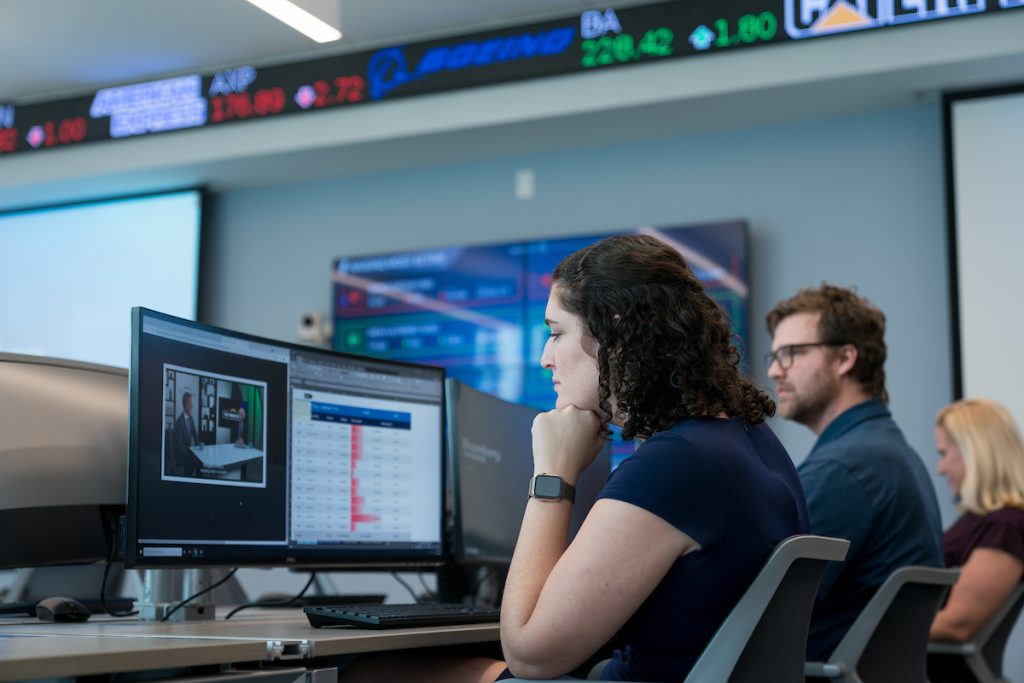 Photo above: Baker School of Business MBA students studying
Among The Citadel Graduate College programs in the top 25 on the newest Intelligent.com national rankings report is the Zucker Family School of Education master's degree that teaches educators how to help students understand science. It's the Master of Education in Interdisciplinary STEM Education, and according to Intelligent.com it's the #6 in the nation.
"The Master of Education in Interdisciplinary STEM program facilitates a broader understanding about the interdisciplinary nature of STEM and introduces new integrated approaches for the teaching and learning of STEM content for educators pursing the master's degree," said Evan Ortlieb, Ph.D. "It is especially needed due to the high demand for STEM teachers in South Carolina K-12 schools and around the country."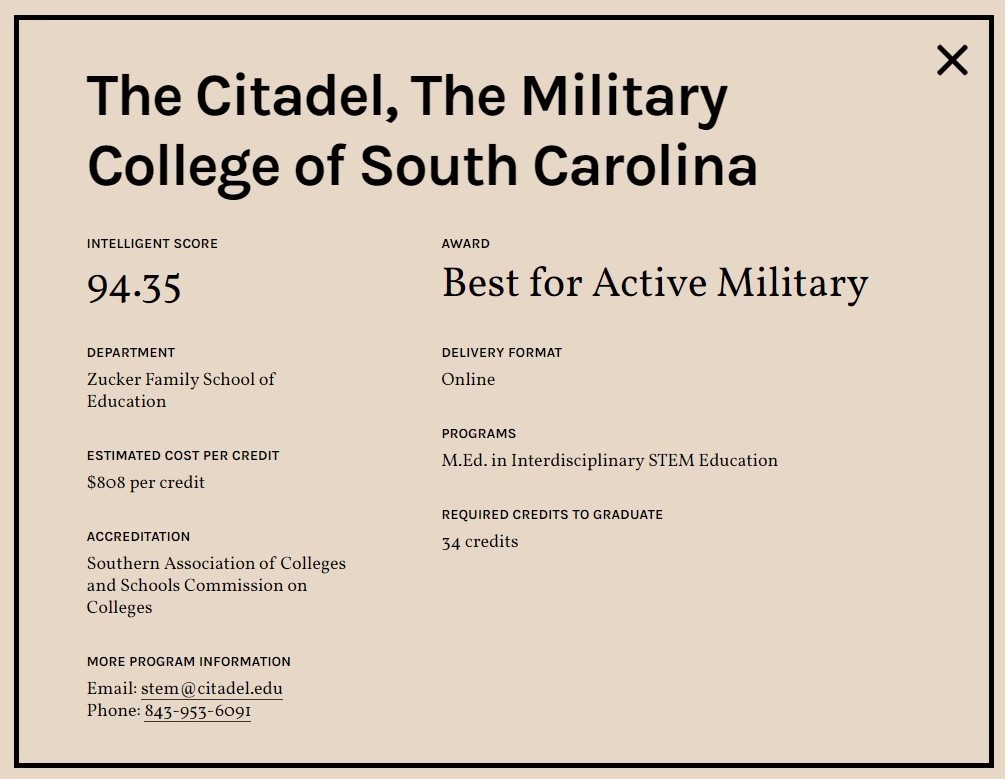 Intelligent.com also suggests The Citadel's online courses are especially beneficial for active duty military serving around the country, or those transferring from other programs such as technical colleges to complete a four year degree.
The full Intelligent.com rankings for the Citadel Graduate College online programs are as follows:
Best Online Master's in Science Education Programs | Ranked #6
Best Online Master's in Project Management Programs | Ranked #17
Learn more about the Master of Science in Project Management at The Citadel here.
Best Online Business Degree Programs | Ranked #18
This ranking includes the online Bachelor of Science in Business Administration and the Master of Business Administration degrees offered by the Baker School of Business at The Citadel.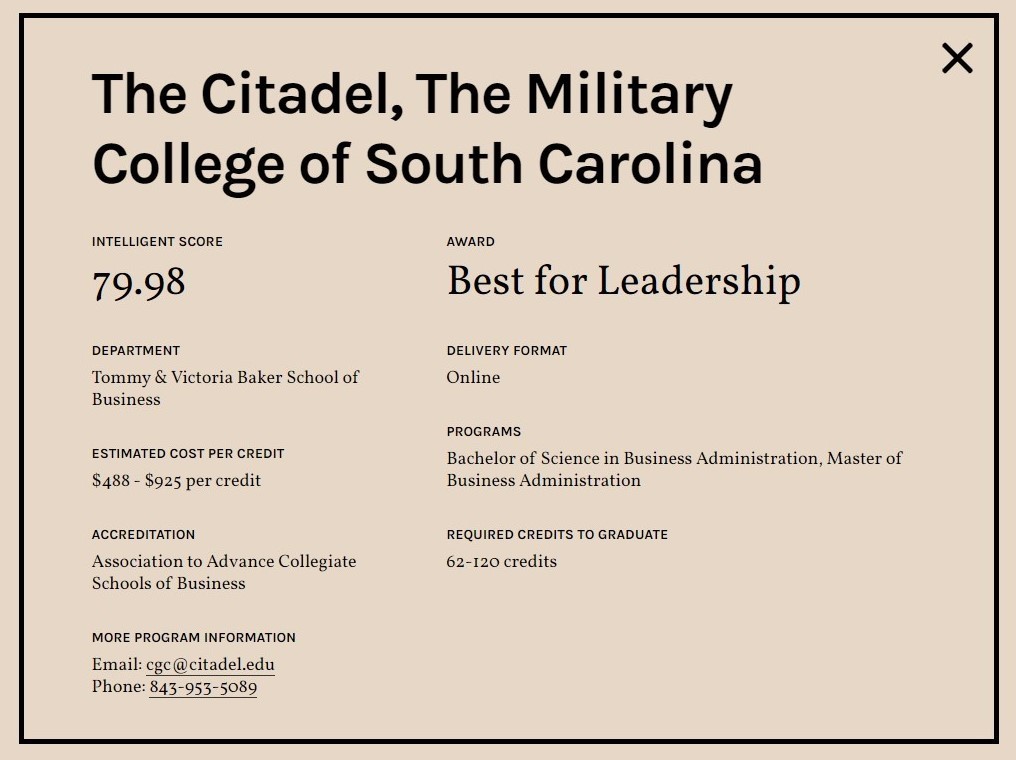 Best Online Criminal Justice Degree Programs | Ranked #22
The ranking considered The Citadel's online Criminal Justice bachelor's degree completion program and the Master of Arts in Social Science.
Why get a degree?
According to Intelligence.com, research shows that obtaining a degree increases income substantially, with degree holders earning 84% more than those with only high school diplomas or those without a completed GED. The percentage difference in earnings continues to grow with higher learning degrees such as masters, doctoral or professional degrees.
The Citadel Graduate College offers flexible, non-cadet distance learning that appeals to busy adults or hybrid models that include on-campus and online formats, such as the Master of Science in Project Management. For more information, visit this website or email cgc@citadel.edu.