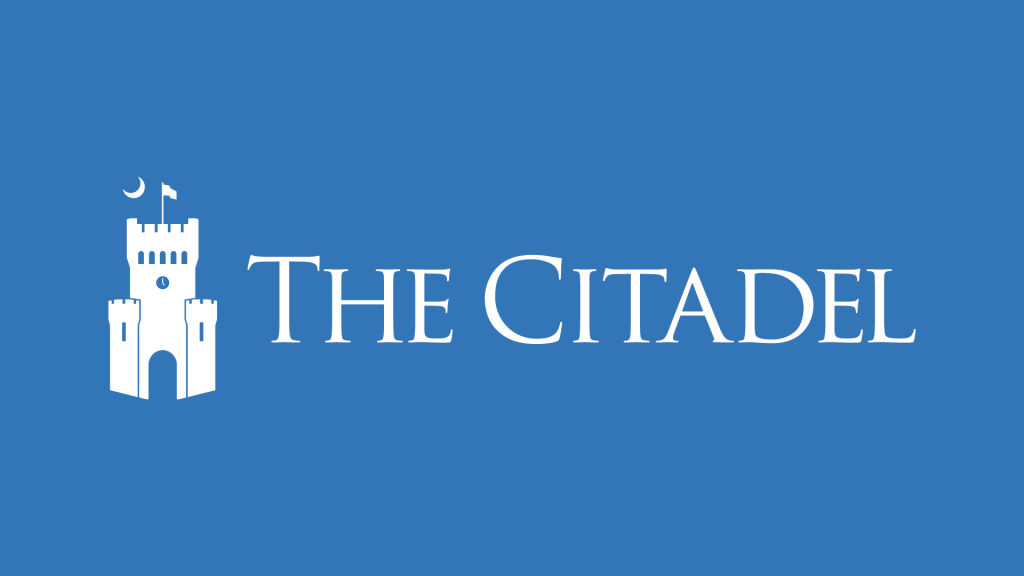 The storm has passed and we are thankful that damage to The Citadel is minimal. We hope everyone in The Citadel fared well and is safe and sound.
Pending the lifting of the Governor's evacuation orders, and to ensure a safe return with full accessibility to roadways and utilities in the Charleston area cadets, students, faculty and staff should expect to resume normal operations Tuesday, Oct. 11.
FOR CADETS
Members of the Corps should report for formation by 10:30p.m. Monday. Safety is the top priority and if there are circumstances that interfere with the ability to make the return, cadets should notify their TAC officers immediately.
All barracks will open at 2p.m. for returning cadets.
Cadets currently in Charleston County that are willing to assist with campus cleanup should meet the Facilities and Engineering staff in front of Padgett-Thomas Barracks at 3p.m. Sunday. Cadets that are conduct deficient can earn three-for-one credits for restrictions.
Mess Hall hours will be: 5-7p.m. Sunday, 9-noon Monday and 5-7p.m. Monday.
Classes resume as normal Tuesday.
FOR EVENING UNDERGRADUATE AND CITADEL GRADUATE COLLEGE STUDENTS
Evening Undergraduate students and Citadel Graduate College students should plan to resume classes according to normal schedules 

on Tuesday

, or contact their professors if they cannot.
FOR FACULTY AND STAFF
Faculty and staff should anticipate resuming normal schedules 

Tuesday

. If you cannot, please contact your supervisor as soon as possible to make arrangements.
FOR PARENTS AND FAMILIES
We still plan to move forward with Parents' Weekend activities this coming weekend, as communicated earlier. The revised schedule can be found on Citadel.edu.
Again, safety is of paramount importance so please use caution and be sure to communicate your circumstances to the appropriate persons if you cannot comply with the instructions above.  Please check back as further updates will be made when required.