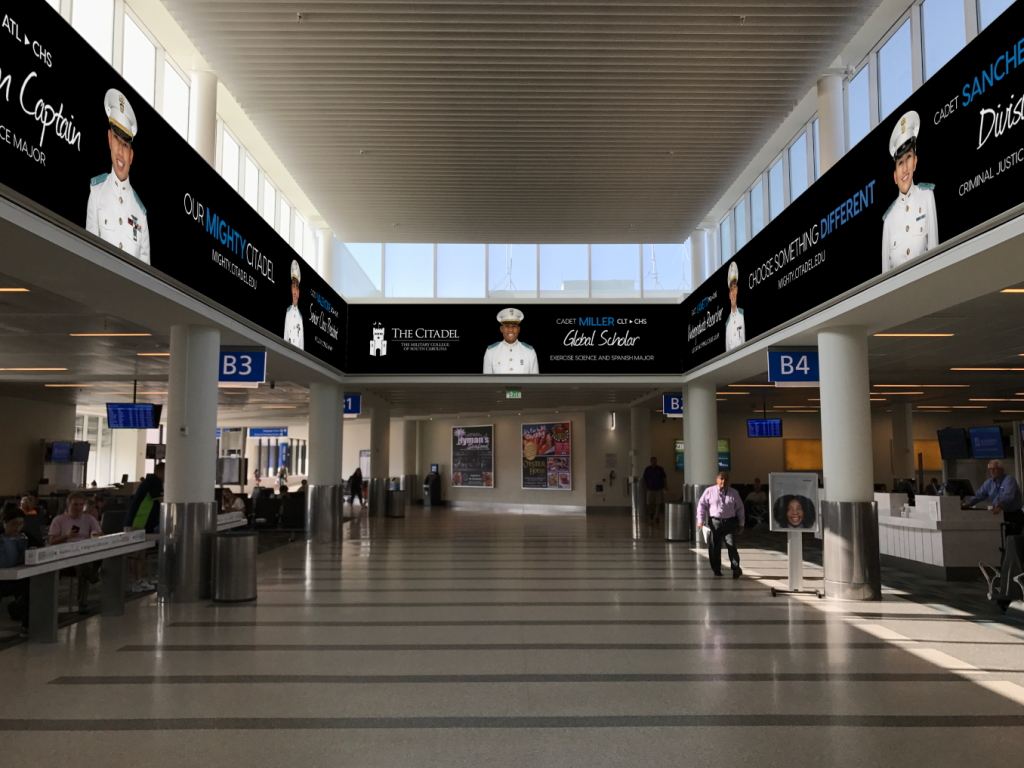 Cadets from across the country fly high in banner for The Citadel
Some of the first faces visitors to Charleston International Airport see belong to six smiling cadets. They are featured as part of a marketing campaign highlighting the college's diverse student body, breadth of career paths, and robust selection of activities and programs. All six cadets also come from cities that have direct flights to Charleston International Airport.
The prominently placed banners align with a corresponding video and website program titled "Our Mighty Citadel," which also features two of the cadets included on the banners: Logan Miller and Rene Valentine. Our Mighty Citadel stories take on common themes of perseverance, camaraderie, service and transformation – attributes that make the college unique.
The cadets featured in the banner are:
Brandi Duzz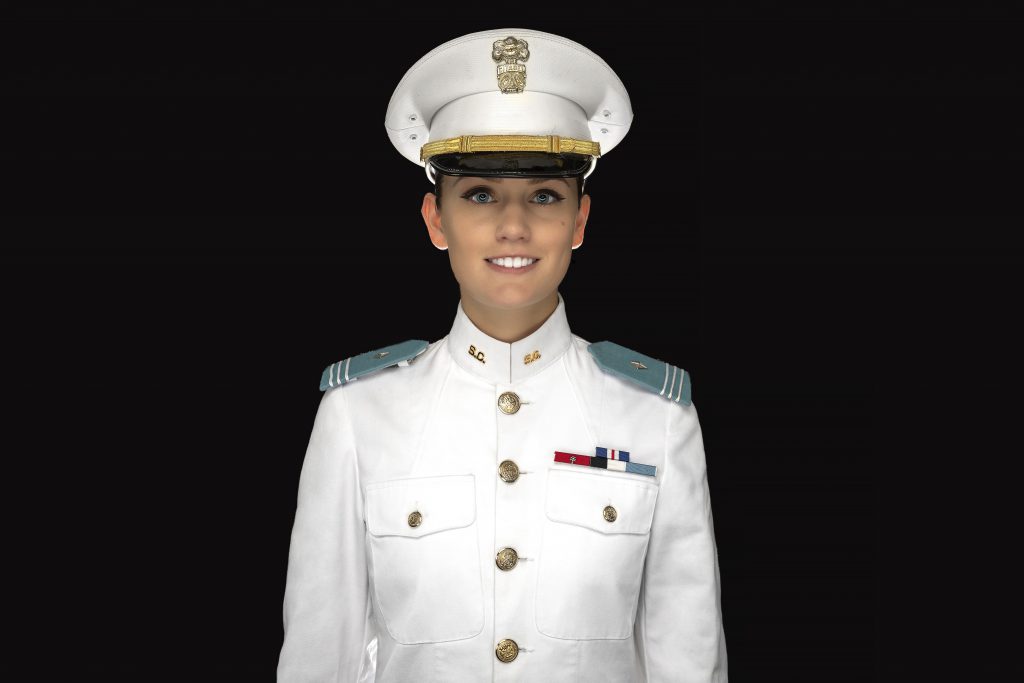 Connecting from Boston's Logan International Airport: Cadet Brandi Duzz, a Civil Engineering major and a Marine Corps reservist. Duzz is a senior who currently serves as 4th Battalion Academic Officer. Duzz has already accepted a job offer to work as a roadway design engineer for Stantec in Charleston after graduation.
Matthew Lanetti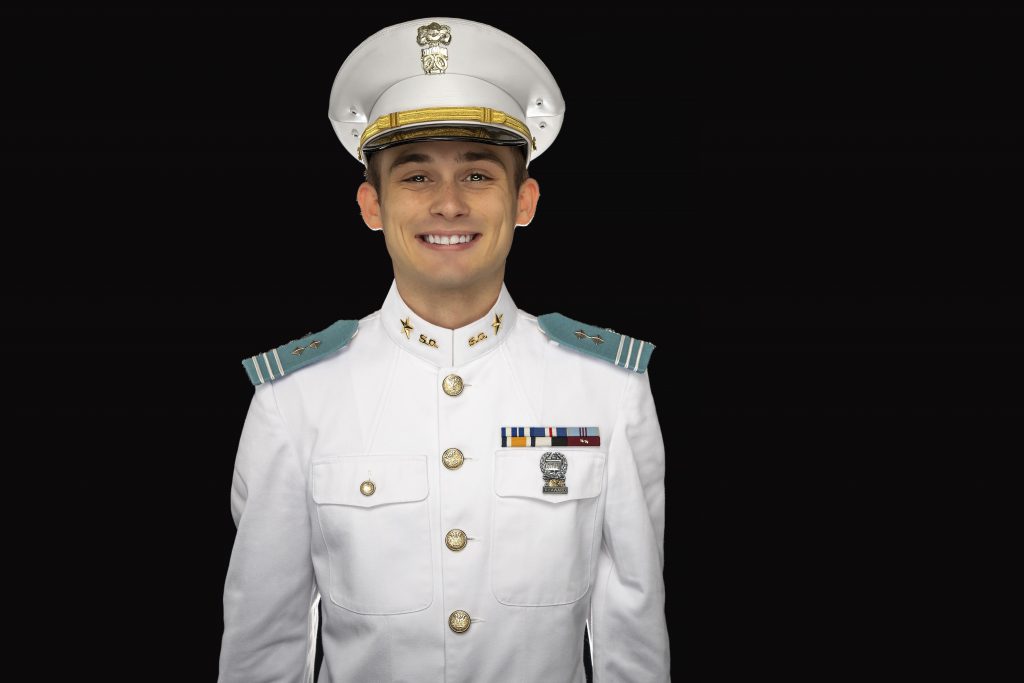 Connecting from Philadelphia International Airport: Cadet Matthew Lanetti, a double major in Chemistry and French and an undergraduate researcher. Cadet Lanetti is a senior who currently serves as Regimental Academic Officer for the Corps of Cadets. Lanetti plans to begin a Ph.D. program in Materials Science in fall 2019.
Tai Lum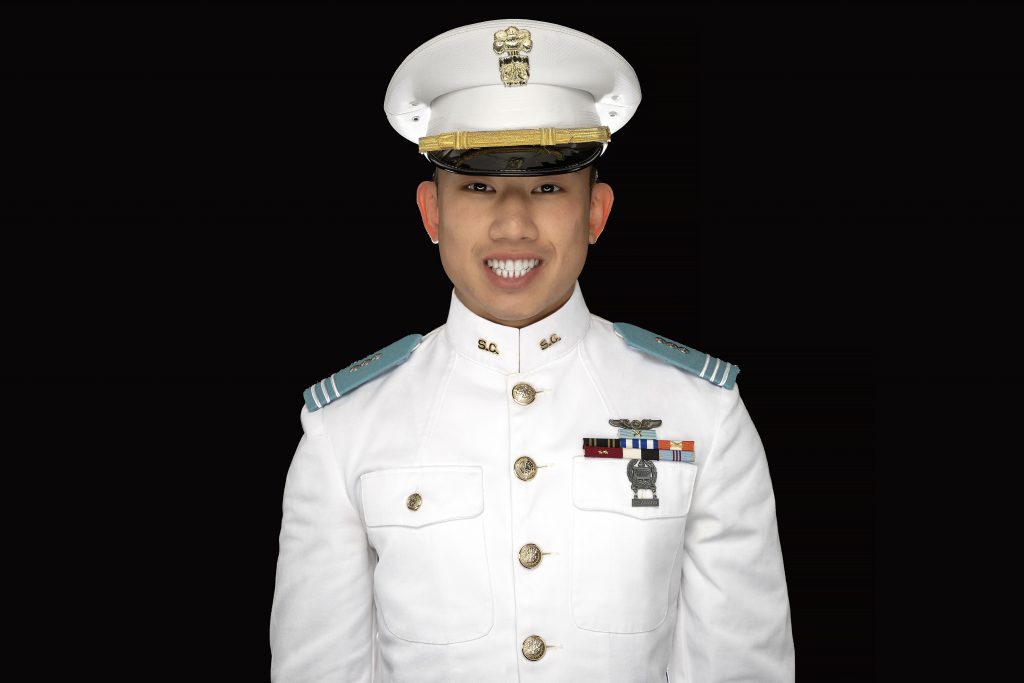 Connecting from Hartsfield-Jackson Atlanta International Airport: Cadet Tai Lum, a Computer Science major and the triathlon team captain. Cadet Lum is a senior who serves as Bravo Company Commander. Lum plans to commission into the United States Air Force after graduation.
Logan Miller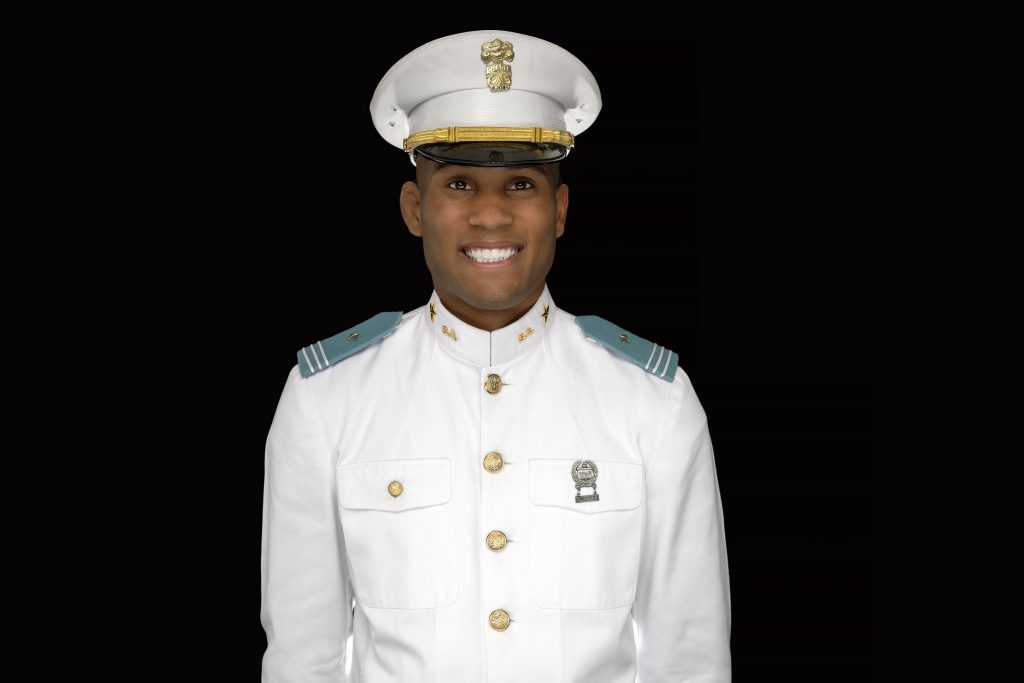 Connecting from Charlotte Douglas International Airport: Cadet Logan Miller, a double major in Exercise Science and Spanish and a global scholar. Cadet Miller is a senior, a member of the varsity track team and currently serves as Regimental Public Affairs Officer for the Corps of Cadets. He plans to attend the physician assistant program at the Medical University of South Carolina after graduation.
Daniela Sanchez Martinez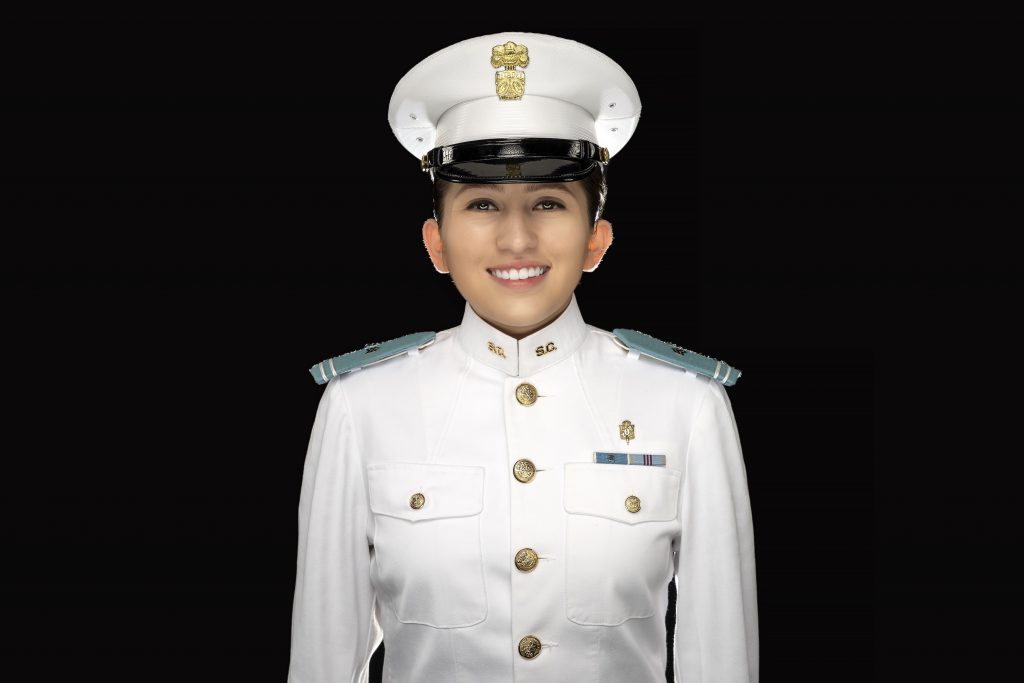 Connecting from Detroit Metropolitan Wayne County Airport: Cadet Daniela Sanchez Martinez, a double major in Criminal Justice and Spanish and a division I cross country athlete. Cadet Sanchez Martinez is a junior who is also on the track and field team.
Rene Valentine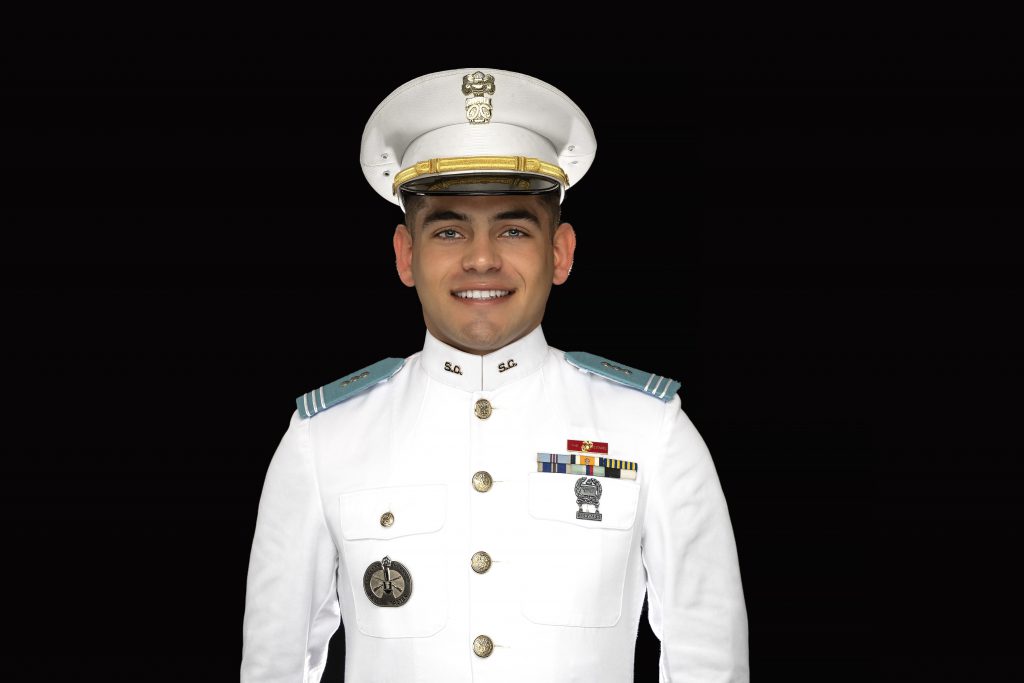 Connecting from Ronald Reagan Washington National Airport: Cadet Rene Valentine, a Political Science major and the senior class president. After graduation, Cadet Valentine plans to attend Marine Officer Candidate School in Quantico.