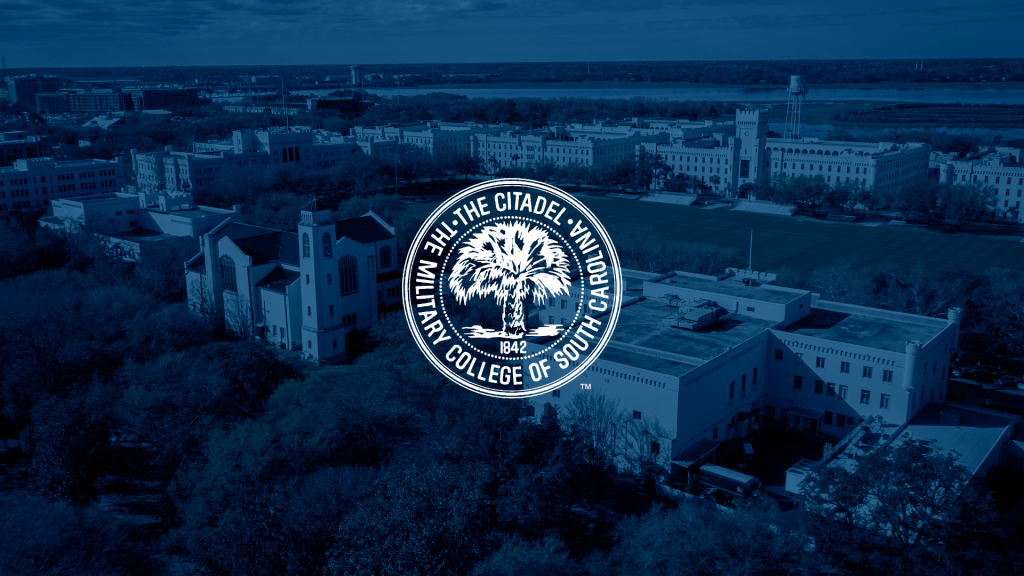 The Citadel Board of Visitors (BOV) elected Col. Myron C. Harrington Jr., U.S. Marine Corps, (Ret.), '60, as Board chair. Col. Peter M McCoy, '74, was selected to serve as vice chair of the BOV. Voting for both leaders was unanimous.
Harrington has served his alma mater in many capacities for decades, including on the BOV as secretary, general board member, vice chair and, most recently, as interim board chair upon the departure of Col. Fred. L. Price Jr. '75, in September.
"I am humbled by the faith my follow Board members have placed in me to serve in this capacity," Col. Harrington said. "It is a privilege to serve, and I will do my best to continue the progress our college has made in recent years."
Harrington graduated from The Citadel with a Bachelor of Arts degree in History in 1960.  He was commissioned as an officer in the Marine Corps in 1961 and served for 30 years. One of the highlights of his military career included service as company commander, Delta Company, 1st Battalion, 5th Marines, in the Republic of Vietnam in 1968, at the Battle for Hue City during the Tet Offensive. Other highlights of his military career included serving as commanding officer 3rd Recruit Training Battalion Parris Island, commanding officer 24th Marine Amphibious Unit in Beirut, Lebanon, and chief of staff of Marine Corps Base, Camp Lejeune, North Carolina. 
After retiring from the Marine Corps, Harrington served in independent school education for which he earned numerous awards. He was headmaster (now headmaster emeritus) for Trident Academy in Mount Pleasant, an independent school specializing in the remediation of students with learning disabilities. He is past vice president and headmaster for the South Carolina Independent School Association, and past president of the Palmetto Association of Independent Schools.
Some of Harrington's military commendations include the Navy Cross, Silver Star, Legion of Merit with two Gold Stars, Meritorious Service Medal with Gold Star, Navy Commendation Medal with Combat "V" and Gold Star, Vietnamese Cross of Gallantry with Gold Star, Vietnamese Cross of Gallantry and Vietnamese Staff Honor Medal 1st Class.
Col. Peter M. McCoy will serve as vice chair of the BOV. McCoy has volunteered in support of his alma mater for many years in a variety of capacities.
"I am honored to continue serving The Citadel through the role of vice chair on the Board of Visitors," said McCoy. "The importance of our mission to educate and develop principled leaders continues to resonate strongly as a need for our communities, our states and our nation. We will continue working together to fulfill this need."
McCoy was elected to the BOV in 2012 by the South Carolina General Assembly. He was elected to a second term, which he is currently serving, from 2018 – 2024. He has served on numerous committees.
Professionally, McCoy was a 30-year employee with Sonoco Products Company, a global packaging solutions company headquartered in Hartsville, South Carolina. He was an account manager with experience and leadership roles in both sales and manufacturing.
McCoy graduated from The Citadel in 1974 with a Bachelor of Science Degree in Education.
The Citadel BOV has 14 voting members. Ex-officio members include the governor, the adjutant general and the state superintendent of education; the other 11 members are graduates of The Citadel. Members serve six-year terms. There is no limit to the number of terms that a board member may serve and no age limit. Board members have the honorary rank of colonel in the Unorganized Militia of South Carolina. If members have earned a higher rank in U.S. military service, they may retain that rank.