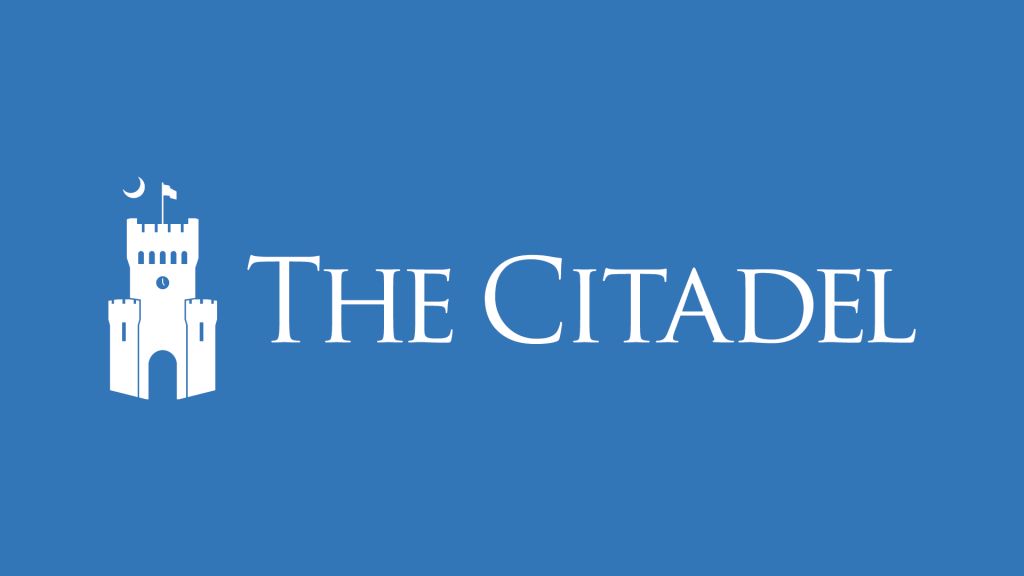 The Association of American Colleges and Universities (AAC&U) has selected The Citadel to be one of 10 colleges in the United States to develop guidebooks for other colleges to support campus and community conversations on racial understanding and equity. Each school will host a series of conversations with their community partners that AAC&U is describing as conceptual centers for Truth, Racial Healing and Transformation. Guidebooks will be published as an outcome of these efforts to be used nationally by other campuses.
The Citadel will receive $30,000 from the W.K. Kellogg Foundation and Newman's Own to support this work which is scheduled to take three years. According to the AAC&U, the selection of the 10 schools was competitive with more than 125 colleges/communities competing. The Citadel's civic engagement and service learning work and the college's values of honor, duty and respect were cited as attributes the AAC&U considered as they awarded the grant.
The Citadel's faculty worked with the city of Charleston's Police Department, the Charleston County School District, the Charleston YWCA and Trident Urban League to submit the community proposal.
"I am very pleased that The Citadel and our Charleston community partners were selected to provide leadership in this important work by AAC&U," said Dr. Connie Book, provost and dean of the college. "As a community committed to respect and equity so that all citizens can participate fully in the opportunities of our great nation, I am confident that our leadership will provide an important example and framework from which other communities around the country can learn."
Campus and community leaders from the 10 institutions will kick off the effort with a meeting in Washington D.C. in late September. Dr. Larry Daniel, dean of the Zucker School of Education will take the lead for The Citadel.
"We are elated to learn that The Citadel has been chosen to participate in this major national initiative to create positive dialogue and increase racial understanding," Daniel said. "The campus community, along with our many community partners, looks forward to designing opportunities for healthy and productive conversations about race and advancing opportunities and equity for all persons here in Charleston."