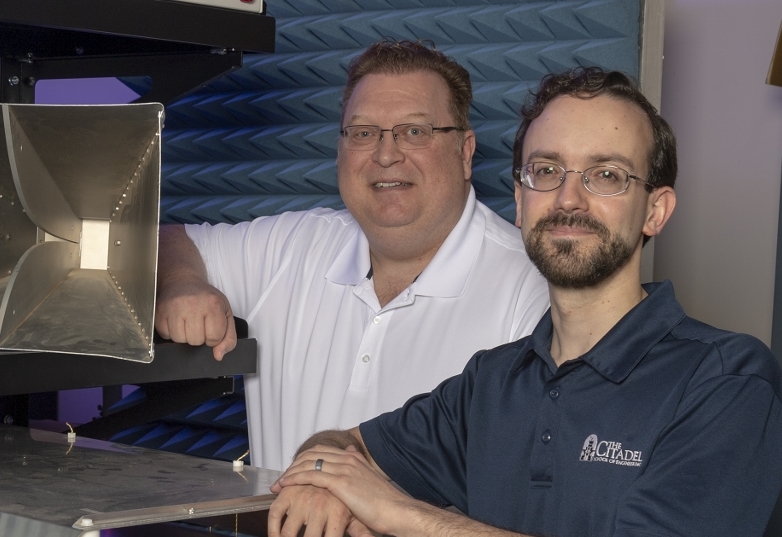 Citadel engineering professor, Dr. Gregory Mazzaro and teammate hold three new patents for "non-linear" radar project
Dr. Gregory Mazzaro, a professor of electrical engineering at The Citadel, is spending the summer working on an ongoing project with the Army Research Lab in Adelphi, Maryland. He and his teammates continue to develop a unique, "nonlinear" radar designed to find hidden objects.
Traditional radar sends radio waves that bounce off of an object back to a receiver revealing it's location. But that doesn't work for things that are hidden or buried like phones, electrically triggered explosive devices or covert listening apparatus. That's where Mazzaro's non-linear radar can help.
"My teammates and I have been awarded another three patents," Mazzaro said.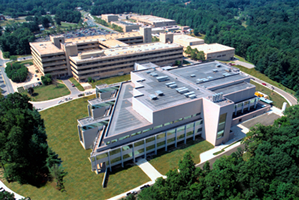 Mazzaro already holds several patents earned over the past five years for "harmonic radar" – radar that can pick up radio waves emitted from devices like cell phones.
His newest three patents with co-inventor Kelly Sherbondy include:
Automated Cancellation of Harmonics Using Feed-Forward Reflection for Radar Transmitter Linearization (US patent # 10,018,707)
Multitone Radar with Range Determination and Method of Use" (US patent # 10,203,405)
Methods and Systems for Locating Targets Using Non-Linear Radar with a Matched Filter Which Uses Exponential Value of the Transmit Signal (US patent # 10,234,543).
"These patents protect ideas for maximizing the sensitivity of our radar receiver and for processing data collected by the radar into actionable information, such as the locations of the electronic devices that the radar is trying to detect," Mazzaro explained. "At the Army Research Lab we are designing a slimmed-down version of our radar. We intend for the system to be light enough to be carried by an unmanned aerial vehicle, or drone."
Mazzaro believes the radar will have far reaching impacts.
"Ultimately, we'd like to mount the radar on a drone so that a soldier might fly the portable radar in the vicinity of suspicious, and possibly harmful packages or other obscured objects, to determine if the area contains electronics. Thus the soldier could collect additional information about items in that environment well before physically entering the area," Mazzaro said.
During the academic year, when Mazzaro is back on campus teaching electrical engineering at The Citadel, he will also be testing the prototype radar circuit boards, sending results and feedback to the team at the Army lab as the final radar design is being refined.
Mazzaro's work was covered by The Post & Courier in 2017. Read that article here.