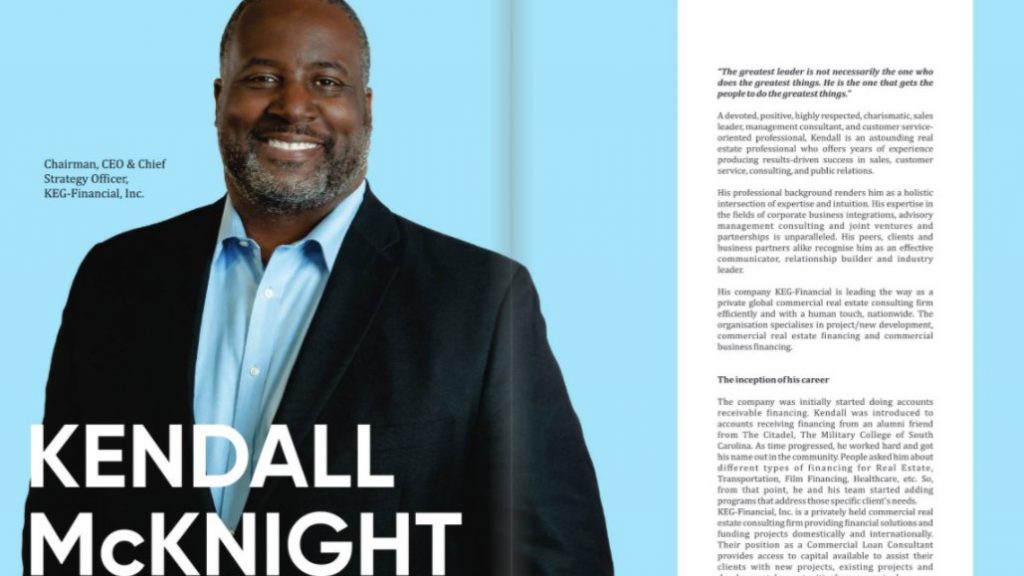 Note: Kendall McKnight graduated from the South Carolina Corps of Cadets in 1994 with a degree in Psychology. He serves as the chairman, CEO and chief strategy officer for KEG-Financial, Inc, located in Newnan, Georgia..
"The greatest leader is not necessarily the one who does the greatest things. He is the one that gets the people to do the greatest things."
A devoted, positive, highly respected, charismatic, sales leader, management consultant, and customer service-oriented professional, Kendall McKnight is an astounding real estate professional who offers years of experience producing results-driving success in sales, customer service, consulting, and public relations.
His professional background renders him as a holistic intersection of expertise and intuition. His expertise in the fields of corporate business integrations, advisory management consulting and joint ventures and partnerships is unparalleled. His peers, clients and business partners alike recognize him as an effective communicator, relationship builder and industry leader.
His company KEG-Financial is leading the way as a private global commercial real estate consulting firm efficiently and with a human touch, nationwide. The organisation specialises in project/new development, commercial real estate financing and commercial business financing.