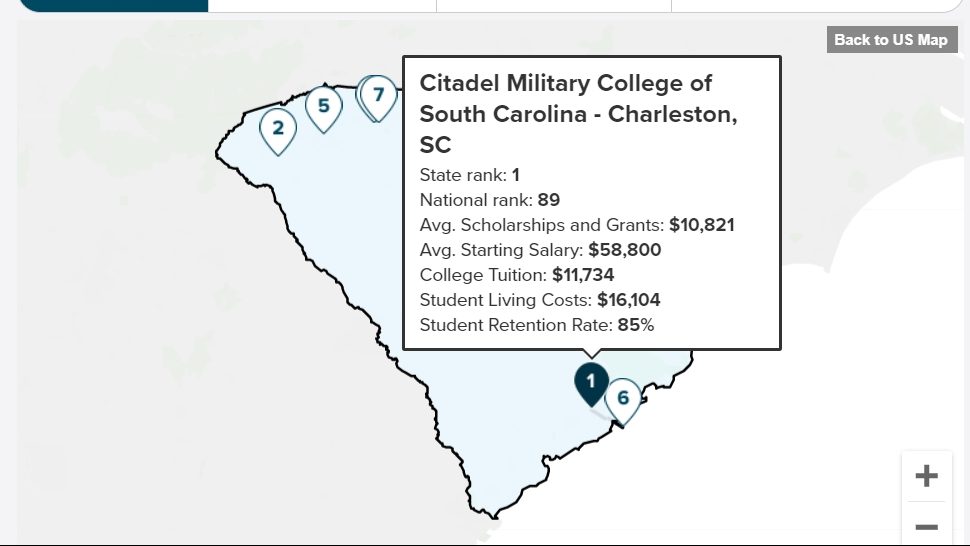 Wondering where you can get a good college education for a decent price? SmartAsset's interactive map highlights the best value schools. These are the institutions where you get the most bang for your buck.

Smartasset.com
The top three Best Value Colleges in South Carolina on Smartasset's 2019 edition are listed in this order: The Citadel, Clemson University and University of South Carolina.
The study included tuition, student living costs and the average scholarships and grants offered to students. The Citadel is also listed at the top for the "starting salary" category at an average of $58,800 a year.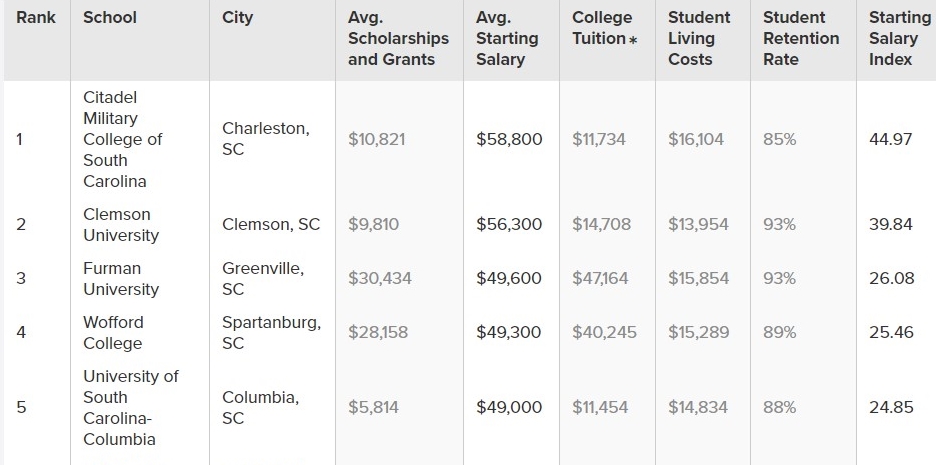 * Smartasset notes that "where applicable, our study used in-state tuition (residents of the same state as a college, qualify for lower in-state tuition)"
Smartasset's methodology
Earning a college degree can increase your skill set, job prospects and net worth. But with rising college costs, where you choose to get that degree from can make a big difference. SmartAsset looked at five factors to determine the best value colleges and universities: tuition, student living costs, scholarship and grant offerings, retention rate and starting salary.

To capture the true cost of attending a school, we included the tuition (using in-state tuition for public schools where applicable), student living costs (including room and board, books, supplies, transportation and other personal expenses) and the average scholarships and grants offered to students of the school.

To capture what students get in return, we looked at student retention rate (the percent of students that re-enrolled at the institution the following year) and the average starting salary.

We gave 25% weighting to starting salary, tuition and living costs. We then gave 12.5% weighting to scholarships and grants, as well as student retention rate, to come up with a ranking of schools in our analysis. With that ranking, we created an index (a sort of grading on a curve) where the number one school was assigned 100.

Smartasset.com
Detailed ranking information and an interactive map can be found here.