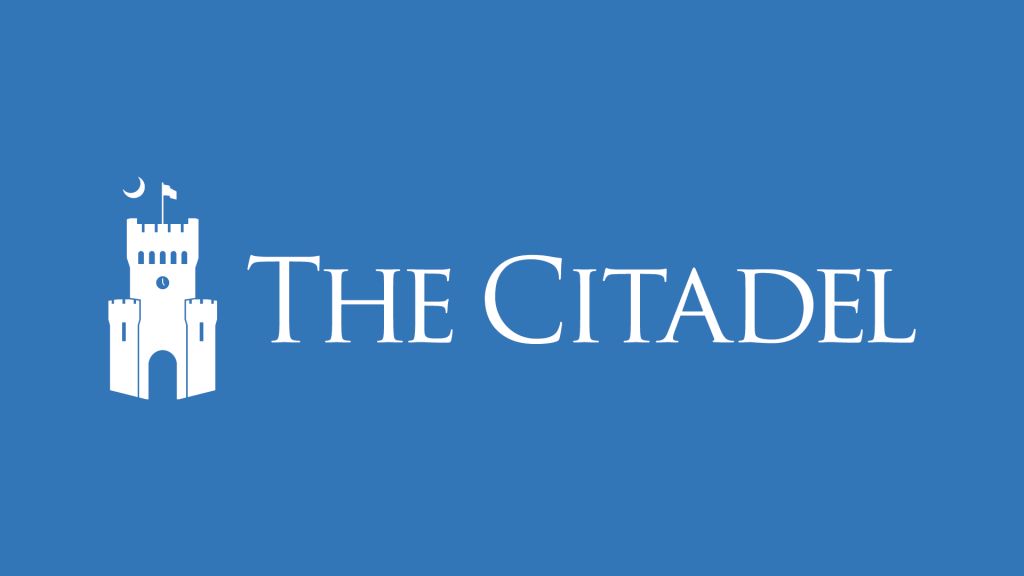 By Cadet Rhaei Brown, Regimental Public Affairs NCO
Like many colleges, The Citadel has a growing population of cadets, students, faculty and staff who are Hispanic. In fact, the enrollment of Hispanic cadets has grown more than 3 percent over the past 10 years, with now almost 200 Hispanic cadets attending The Citadel. The Latino Student Services program has also grown, and has a full time Latino Student Adviser.
As the campus marks Hispanic Heritage Month (Sept. 15 – Oct 15) through activities hosted by the college's Multicultural and International Student Services, I sat down with Julio Caceres, the Latino student adviser, to discuss the history behind the month and to find out more about The Citadel's planned activities.
What is Hispanic Heritage Month, and when is it?
JC: In September 1968, Congress authorized President Lyndon B. Johnson to proclaim National Hispanic Heritage Week, observed during the week that included Sept. 15 and Sept. 16. In 1989, Congress expanded the observance to a month long celebration (Sept. 15-Oct. 15) of the culture and traditions of those who trace their roots to Spain, Mexico and the Spanish-speaking nations of Central America, South America and the Caribbean.
Sept. 15 is the starting point for the celebration because it is the anniversary of independence of five Latin American countries: Costa Rica, El Salvador, Guatemala, Honduras and Nicaragua. In addition, Mexico and Chile celebrate their independence days on Sept. 16 and Sept. 18, respectively.
What is the difference between Hispanic and Latino?
JC: Well, Hispanic and Latino are often considered interchangeable. However, to get down to splitting hairs, Latino has to do with Latin-based languages, so that would include Brazil, which speaks Portuguese, a Latin-based language. Technically, Brazilians are Latino, but not Hispanic. Being Hispanic has more to do with Spain, the Spanish language and Spanish heritage.
RB: So you would be Hispanic?
JC: Yes, I am Puerto Rican.
What does your Hispanic heritage mean to you?
JC:  We are all a part of the overall picture, but each of our identities are what contribute to the rich colors that make it a realistic picture of who we are as a nation and people. I am an American and am very proud to be. I am also Puerto Rican and am very proud to be. It is not an "either/or," it is "in addition to."
My Hispanic heritage is that part of me that brings my own unique identity, and "color," to the overall tapestry of the American landscape.
As a student adviser, I hope I am able to share that message with cadets at The Citadel. I encourage the Hispanic and Latino students that are in the Corps to reach out to me. I really want to get to know them along with all of the other cadets. I would like to let them know that it is okay to be Hispanic or Latino, and to be proud of it.
Why is Hispanic Heritage Month relevant to The Citadel?
JC:  The Hispanic population in South Carolina is the fastest growing in the South and the third fastest in the nation. The Corps is about seven percent Hispanic, with almost 10 percent of the freshman class being Hispanic. It is necessary that we increase our willingness to recognize and celebrate diversity if we want to remain competitive with this growing demographic.
How will we celebrate Hispanic Heritage Month on campus?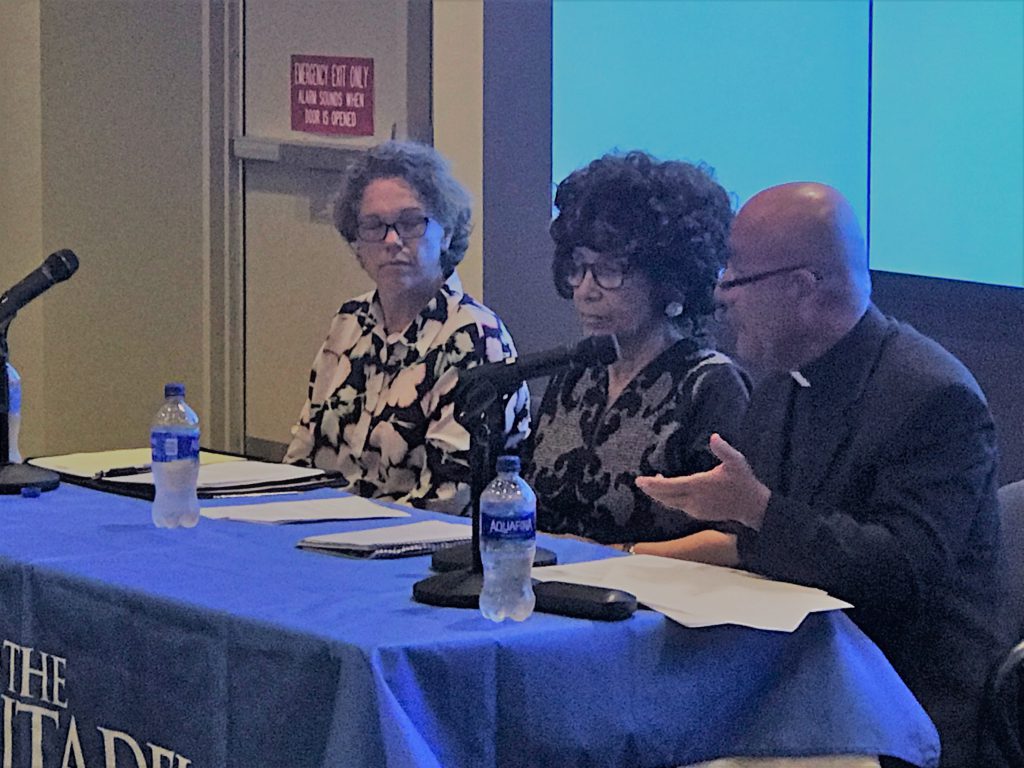 JC: We are hosting two main events on campus.
The first was a panel discussion on the topic of Latinos in American Society, specifically finding the balance between integration and identity. It was an honest discussion about the state of Latinos in American culture and included talk about issues ranging from religion, community, legal and immigration issues and higher education.
The discussion was moderated by Chaplin Joe Molina, and panelists included Father Gildardo Garcia, the Catholic Chaplain at Charleston Air Force base; Attorney Dana Fields, founding lawyer of Fields Law Office; and Angela Cozart, Ph.D., associate professor at the College of Charleston.
We will also hold a Latin Art and Culture Expo on Saturday, Oct. 6 in Buyer Auditorium. The expo is a celebration of Hispanic and Latino heritage and will include music by DJ Luigi Bravo of Latin Groove, food trucks, an art presentation by Palmetto Luna Arts, a show of traditional dress from Latin America by the Hispanic Business Association and dancing by Charleston Latin Dance.
Students that are in a modern language course will be able to take advantage of this opportunity for additional credit by giving a table presentation on a country of their choosing. We will have judges from other schools who will evaluate presentations and choose the best one. The winning cadet will be awarded a $50 gift card.
The expo is free and open to the public.