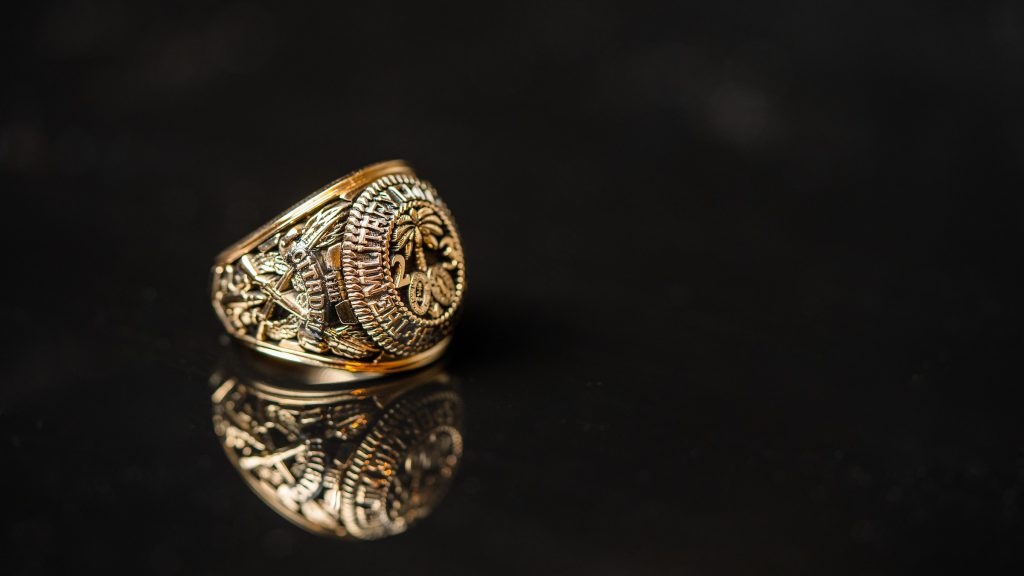 The Citadel will celebrate the Class of 2023 with a traditional Ring Presentation Ceremony on Friday, Oct. 7. While the future alumni are proudly wearing The Citadel class ring, they will also be carrying a piece of history from past alumni with them.
The Citadel Alumni Association's Band of Gold Program gives families of deceased alumni a chance to find an appropriate use for such a time-honored possession. Each year, the Band of Gold program uses the gold in previous class rings to craft the rings for the senior class, creating a connected history with alumni across the decades.
There is something special about every ring included in the Band of Gold program.
Just one example of what makes this program so unique is U.S. Army Capt. Daniel W. Eggers, '97, who was killed in combat in May 2004 while leading a Special Forces team near Kandahar, Afghanistan. His memory will live on though his two sons, one who graduated from The Citadel in 2021 and another who is a member of the Class of 2023. The first half of Capt. Eggers's ring was used for his first son's class and the second half was used this year. 
During the ceremony, the Class of 2023 will honor the alumni, and their families, who chose to donate their class rings to the Band of Gold program. Those alumni are:
James J. Meyers Sr., '33
Dr. J. S. Blair, '33
James C. McFadden, '33
Dr. George H. Orvin, '43
Col. John A. Cole Sr., USAR (Ret.), '53
Samuel G. Evans Jr., '53
Richard Rosenberg, '53
Rudolph A. Willcox, '53
Ernest F. Jantzen, '55
Lake E. Terrell III, '63
Norwood C. Edgeworth, '63
William M. Hales III, '63
Terrence J. Ahearn, '63
Edward R. Dabbs, '73
Lt. Col. Raymond A. Clarke, USA (Ret.). '93
Capt. Daniel W. Eggers, U.S. Army, '97
The Ring Presentation will be held at 3 p.m. in Summerall Chapel. Due to space restrictions, it is a closed ceremony. Family and friends can watch the Class of 2023 march to the Chapel and, later, return to their barracks via the college's new, Summerall Field livestream.
For more information on activities planned for Parents' Weekend, click here.