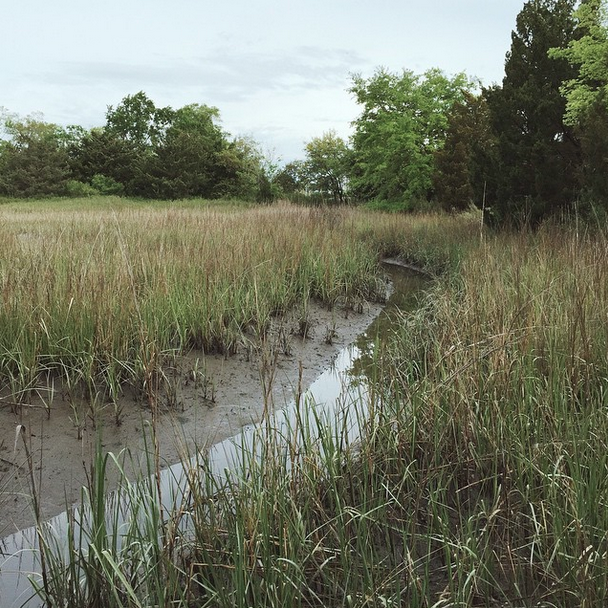 The Gadsden Creek watershed, located in an urban area near The Citadel campus, is designated an Essential Fisheries Habitat. It is one of the Charleston peninsula's last remaining tidal creek systems, according to Charleston Waterkeeper.org.
The watershed runs inside and along the massive development project under construction called WestEdge, located off of  Charleston's Lockwood Drive. According to The Post and Courier, the developers have filed a proposal with the Army Corps of Engineers to fill in nearly four acres of the tidal stream and surrounding wetlands.
However, a community group, Friends of Gadsden Creek, which includes professors from The Citadel and from the University of South Carolina (USC), has stepped up to save this tidal watershed from being buried. Recently, leaders from the USC Center for Science Education, The Citadel STEM Center of Excellence, the South Carolina Aquarium, and Friends of Gadsden Creek, organized a community clean-up of the banks of Gadsden Creek. Cadets from the Citadel Women's Rugby team led the data collection effort.
Filmmaker, Lamar Hunter, who grew up near Gadsden Creek, captured the event in this video, featuring Tonisha, a member of the Metanoia Youth Leadership Academy and a graduate of Charleston Developmental Academy which is located next to the creek.
Together, all gave voice to the creek in order to save it.