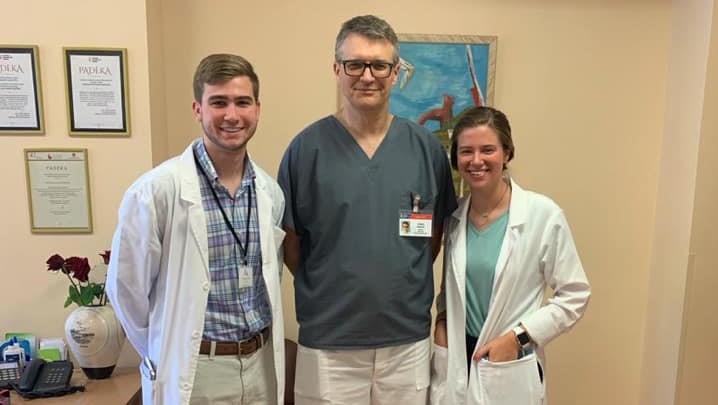 by David Wratislaw, '19
In an internship at the Medical University of South Carolina (MUSC) that took place during the fall and spring semesters, Cadet Charlie Coste, a rising senior, learned how important his role will be as a physician.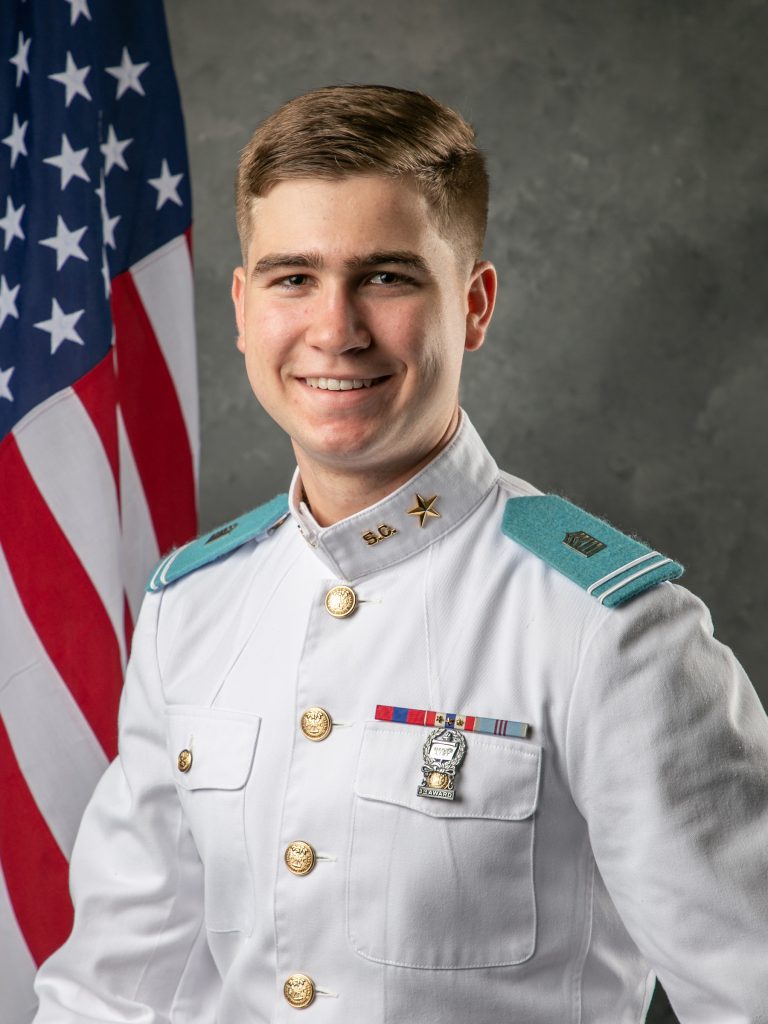 Coste spent the entire academic year volunteering at the MUSC Children's Hospital, working with and helping to care for sick children. One of the most difficult experiences for him was when he learned that one of the children he had gotten to know was dying, holding on with only the help of life-support. As he made his usual rounds, Coste went to check on the boy, and from outside the door, he heard his name being called. As he entered, the child asked Coste to hold him.
"I remember sitting there holding him, and he was starting to be in pain and began moving around. I remember thinking that I could be the last person that he ever has contact with—the last person to have a chance to put a smile on his face. So I then got this inclination to start softly singing some church hymns and say a silent prayer for him. When I did this, he started to calm down and reached out and squeezed my hand. I looked down to see a big smile on his face, and that is a sight I will remember for the rest of my life," said Coste.
Coste has been working towards an exercise science degree with a concentration on pre-med studies. He has spent two semesters with MUSC. He has volunteered throughout the entire year, and during the first semester, he shadowed a pediatrician. As a volunteer, he spends Thursdays at MUSC Children's Hospital where he reads, plays and otherwise makes sure the children there are comfortable.
In the fall he shadowed a pediatrician on Tuesdays and sat in on appointments from check-ups and physicals to visits for Attention Deficit Hyperactivity Disorder.
Capt. Sarah Imam, M.D., who teaches health and human performance, helped Coste get his volunteering and shadowing experience, and works with cadets interested in health care to ensure they have the help they need being competitive for medical school and actually applying. She requires her students to volunteer before shadowing because students are not always sure what field they are interested in, and by volunteering, they become exposed to the field before they commit to shadowing.
"The thing I appreciate the most about Dr. Imam is that she sat me down and planned out everything I needed to do along the way to be the most prepared, and it's helped my confidence and understanding when applying to med school," said Coste.
Imam helped Coste get into the MUSC CARES Clinic where he has logged dozens of volunteering and shadowing hours. She also introduced him to the medical study abroad program that takes place in Lithuania in the summer.
"We had 27 cadets that went through orientation in Deas Hall and once they were qualified, they were able to begin their experience at the [MUSC CARES Clinic]. From there the cadets volunteer and shadow with various doctors, physician assistants and nurses as well as dentists because there are clinics dedicated to every specialty there," said Imam.
In Lithuania, Coste will be completing over 100 hours shadowing doctors for four weeks in June. He will shadow a different specialist each week for over eight hours Monday through Thursday. On Fridays he will join his fellow med-students in an excursion through Lithuania to broaden cultural awareness.
The health care study abroad program has been approved by the Association of American Medical Colleges because it promotes cultural competency, which makes students more desirable to hospitals as they are more versatile in the workplace because they have the knowledge and ability to treat people outside of their own culture.
---
At The Citadel, Coste serves as the secretary of The Citadel Health Careers Society, a cadet club which helps members with the health care application process.