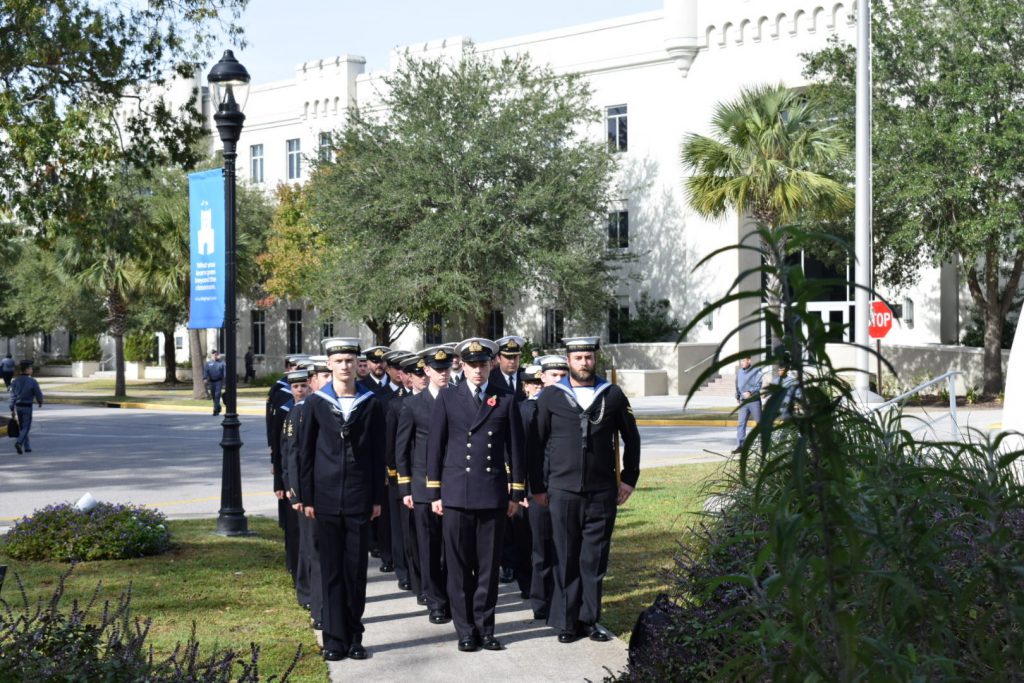 Photos provided by AB George Sterry, British Royal Navy
Members of the British Royal Navy laid a wreath at the Seraph Monument on The Citadel campus on Veterans Day, Nov. 11, 2019 in an act of remembrance. The monument is the only installation on U.S. soil (other than the British Embassy) permitted to fly the White Ensign of the Royal Navy.
The monument honors the collaboration between the U.S. and England during World War II through the missions of the Seraph, a World War II British submarine.
The Seraph Monument is located on the corner of Avenue of Remembrance and Jenkins Ave. It consists of relics from the submarine given to The Citadel by the British, including the periscope and a forward torpedo loading hatch.
The visiting officers and sailors are serving on board the HMS Protector which is docked for maintenance in Charleston. It is the Royal Navy's only Ice Patrol Ship.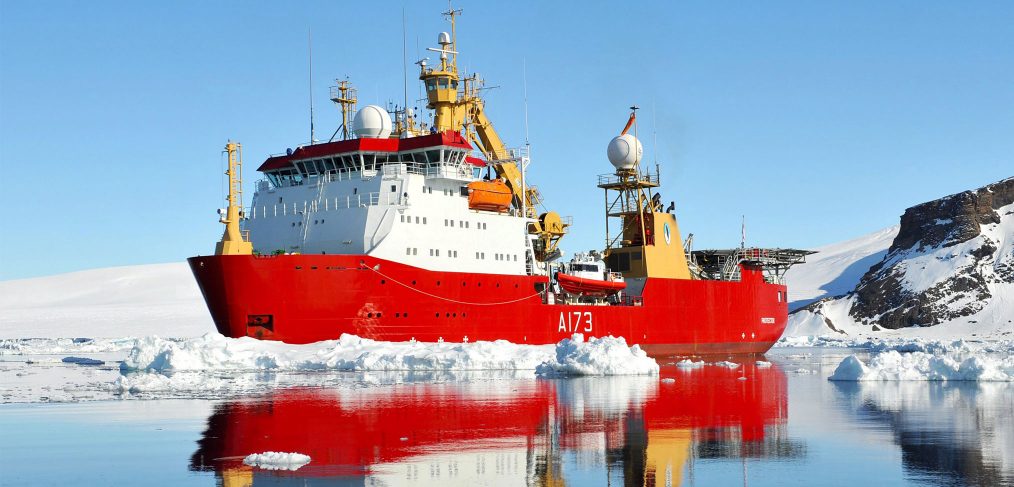 The HMS Protector sails the waters of Antarctica and the Southern Hemisphere to "enable Antarctic cooperation, science and conservation," according to the ship's Twitter feed.
Members of the crew said they were enjoying the warmer conditions in Charleston after the ship arrived in early October for planned maintenance at Detyen Shipyards, before heading back to Antarctica.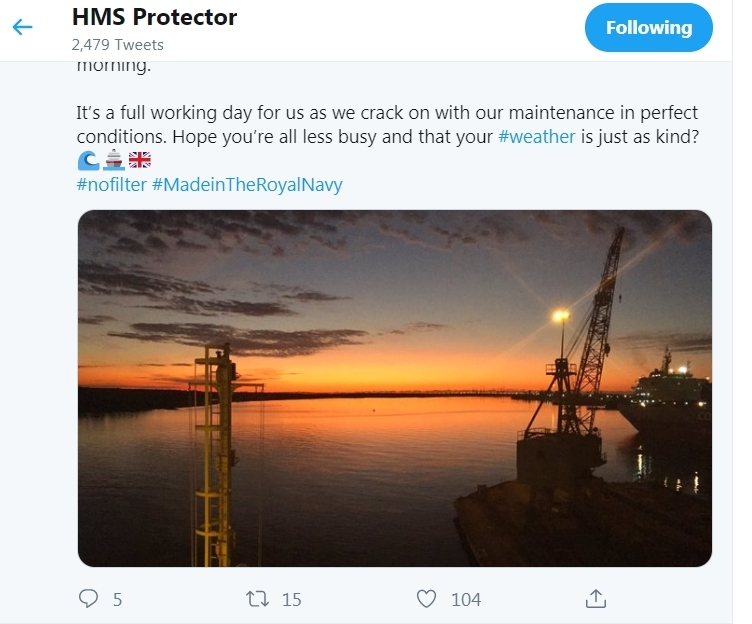 The Seraph temporarily became an American ship for several missions, including when it was sent to rescue French General Henri H. Giraud from under the nose of the German enemies. General Giraud, who disliked the British, refused to leave French soil on a British vessel, so the British submarine fell under American command for the mission. The submarine served as the USS Seraph on several missions, including a successful attempt to smuggle Gen. Mark Clark (former Citadel president) and his spy team into Algeria on a successful covert mission to win French support for the Allied invasion of North Africa.
The Seraph Monument is number 11 on the college's virtual tour.
The Citadel has had the honor of hosting numerous wreath laying ceremonies during visits to the monument by Royal Navy crews in past years and was pleased to welcome this crew.