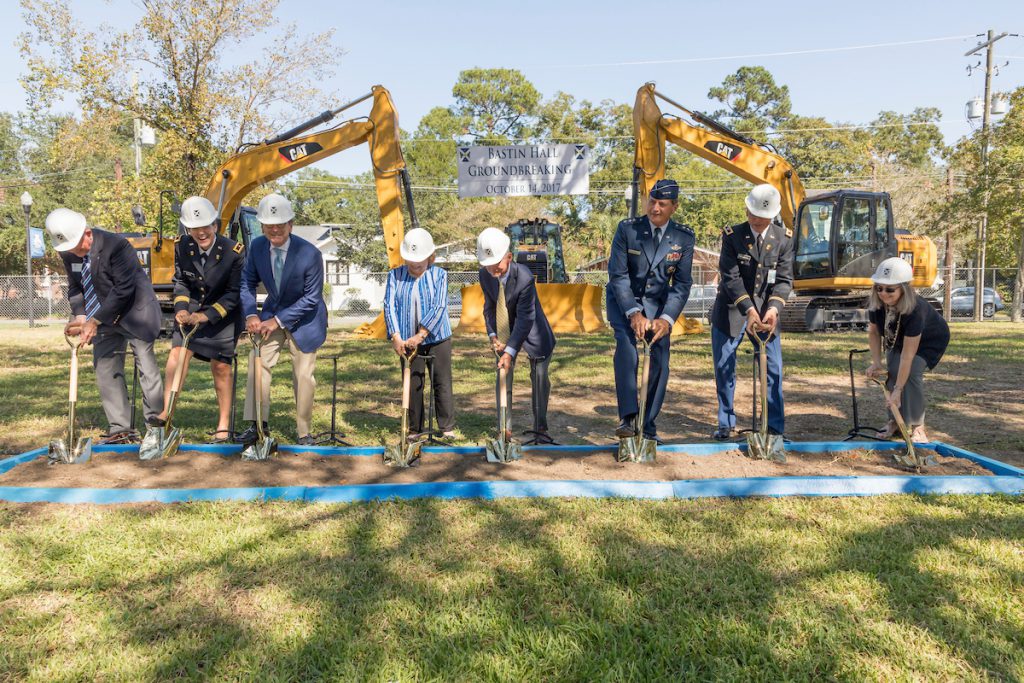 The first ceremonial shovels of dirt mark the beginning of what will be a new academic facility at The Citadel where business learning and innovation will flourish. The state-of-the-art Bastin Hall is being constructed facing Hagood Ave. beginning in the early spring of 2018, with an anticipated completion time of about 18 months. Bastin Hall will house The Tommy and Victoria Baker School of Business, now located in the college's Bond Hall, which was built in 1922.
On October 14, Rick and Mary Bastin joined other dignitaries including the President of The Citadel, Lt. Gen. John W. Rosa, to officially break ground for the building named for them. The Bastins provided a $6 million gift through The Citadel Foundation, making the construction of the building possible.
"The discipline I acquired at The Citadel laid the groundwork for my business career, so it is important for me to give back," said Bastin.
Bastin Hall is being constructed as part of the Foundation for Leadership campaign, the most ambitious fundraising effort The Citadel has undertaken. The campaign seeks to raise $175 million by the academic year of 2017-2018, as The Citadel celebrates its 175th anniversary.