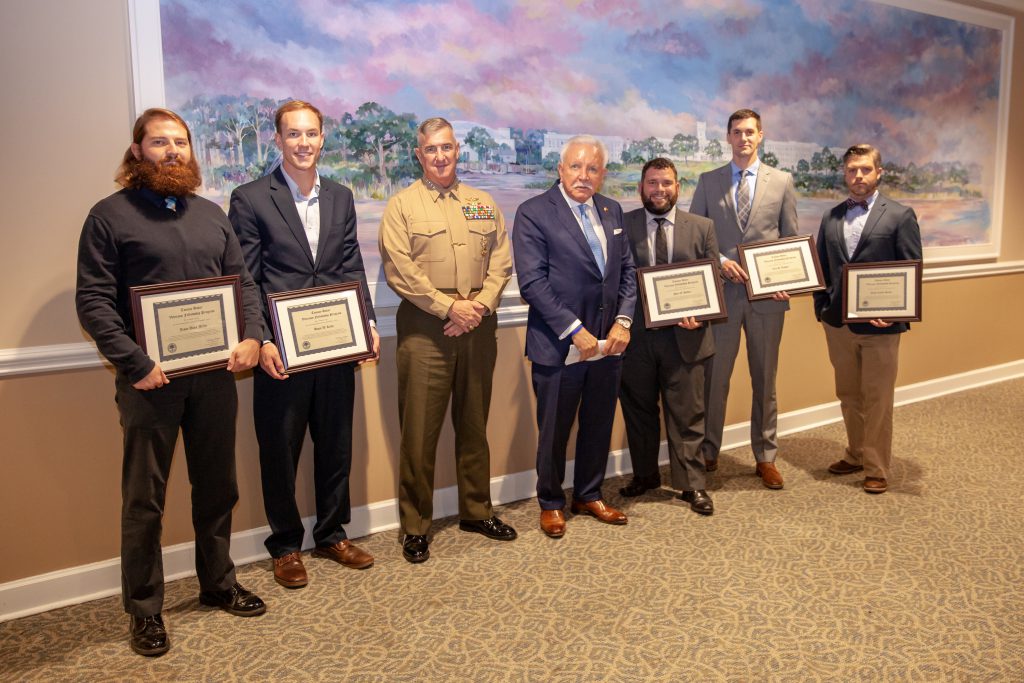 (Pictured left to right: Jesse Miller, Adam Kelty, Gen. Glenn Walters, Tommy Baker, Marc Dolder, Eric Kupper and Jesse Hardee.)
The Tommy Baker Veterans Fellowship recipients for the 2018-19 academic year include five veteran students studying through The Citadel Graduate College in a variety of undergraduate and graduate programs.
The five recipients include:
Marc Dolder, USMC, Civil and Environmental Engineering undergraduate student
Jesse Hardee,  Exercise Science undergraduate student
Adam Kelty, USN, Masters in Business Administration student
Eric Kupper, US Army, Computer Science graduate student
Jesse Miller, USN, Exercise Science undergraduate student
The fellows are provided with a $5,000 stipend for tuition and educational expenses and a semester-long internship with a supporting agency or organization, arranged through The Citadel Career Center. They may also participate in a retreat and are required to make a presentation about their experiences to the Baker Fellows Advisory Board upon completion, in addition to keeping a log of work and submitting weekly reflections. The program represents one part of The Citadel's commitment to serving those who served America.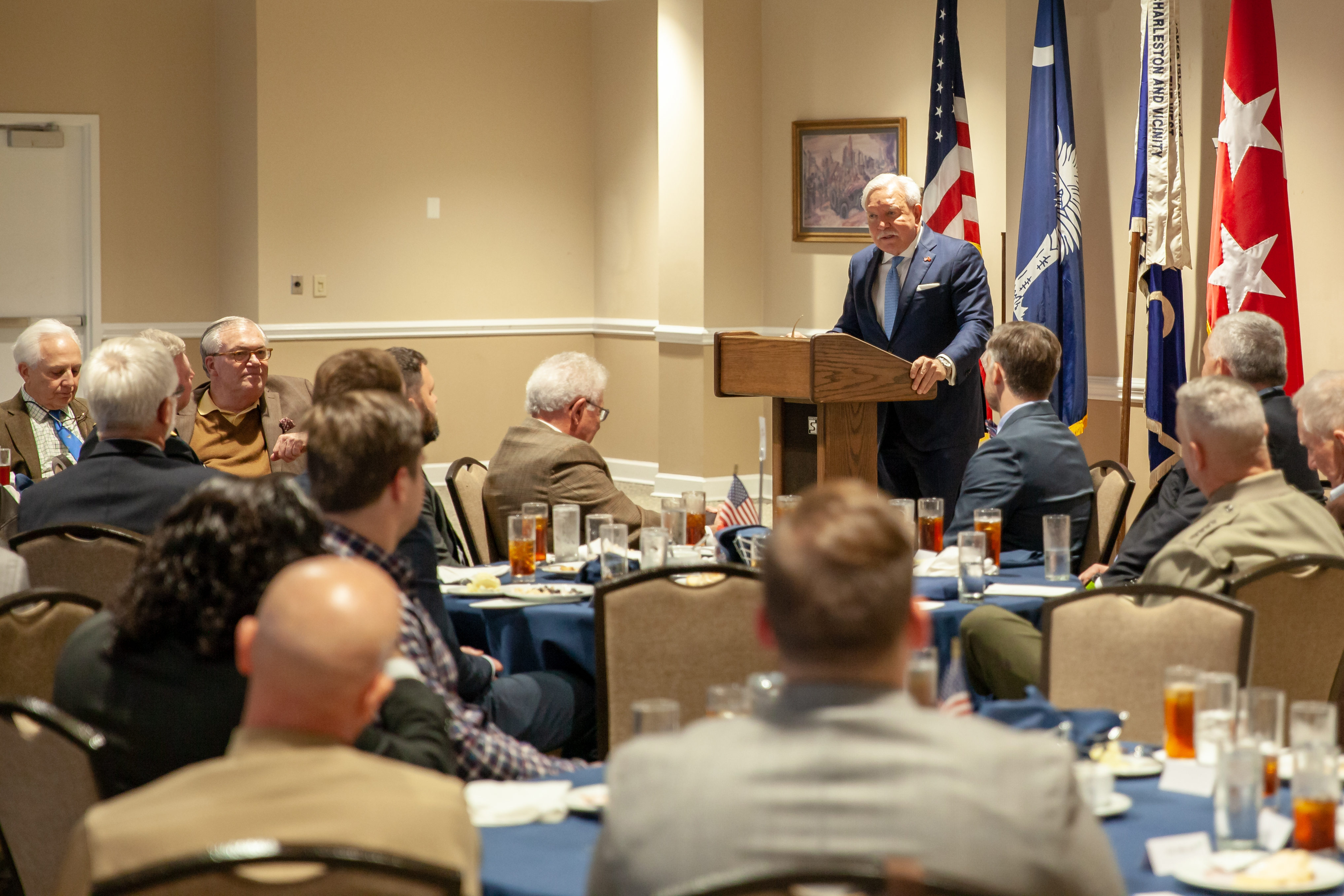 Tommy Baker speaks during the veterans fellowship awards banquet
The fellowships are provided through the generosity of Tommy Baker who is a veteran, a Citadel Class of 1972 alumnus, and the namesake behind the Tommy and Victoria Baker School of Business at The Citadel. Baker, founder and owner of Baker Motor Company, studied business while attending the college as a veteran student, enrolling after returning from service as an enlisted Marine in 1968.
Ranked as the No. 1 Public College for Veterans in the South by U.S. News & World Report in 2017 and 2018, The Citadel offers veterans the opportunity to complete or advance their educations in an environment that understands and appreciates military service. Approximately 280 veterans currently attend The Citadel as day student undergraduates, evening undergraduates, or graduate students.
Tommy Baker Veterans Fellowship applicants must be full-time students at The Citadel who are career-centered and community-minded and received honorable discharges from U.S. military services. Applications for consideration for the 2019 fellowships will be accepted August 26 – October 4, 2019.  To apply, or to learn more, please click here or visit .http://www.citadel.edu/root/tommy-baker
To learn more about how The Citadel supports continuing education for veterans, please visit this website.