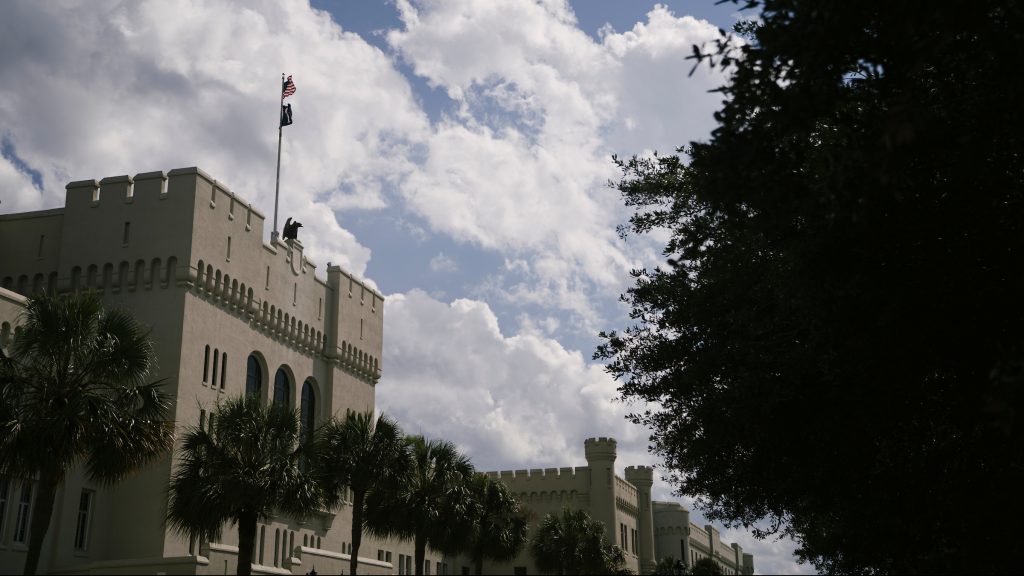 The Citadel's Tommy and Victoria Baker School of Business is one of the 22 institutions to have extended its accreditation in business through the Association to Advance Collegiate Schools of Business (AACSB).
For more than a century, AACSB accreditation has been reserved for colleges and universities with the highest standards in business education.
"We're pleased that AACSB continues to recognize the quality of our business programs," said Michael R. Weeks, Ph.D., dean of the Baker School of Business. "The hard work and dedication of all of our outstanding faculty, staff and students, as well as their commitment to excellence, enabled this mark of distinction."
Achieving accreditation is a rigorous, multiyear process. These standards require excellence in areas relating to strategic management, innovation and more.
"AACSB congratulates each institution on its achievement," said Stephanie M. Bryant, executive vice president and chief accreditation officer of AACSB. "Every AACSB-accredited school has demonstrated a focus on excellence in all areas, including teaching, research, curricula development and student learning. The intense peer-review process exemplifies their commitment to quality business education."
The Baker School of Business offers its students a diverse array of scholastic options through its three departments: Accounting and Finance – Management and Entrepreneurship – and Marketing, Supply Chain Management and Economics.
The Tommy and Victoria Baker School of Business is named for Charleston entrepreneur and philanthropist, Tommy Baker and his wife, Victoria. Baker, founder and owner of Baker Motor Company, studied business while attending the college as a veteran student, enrolling after returning from service as an enlisted Marine in 1968.