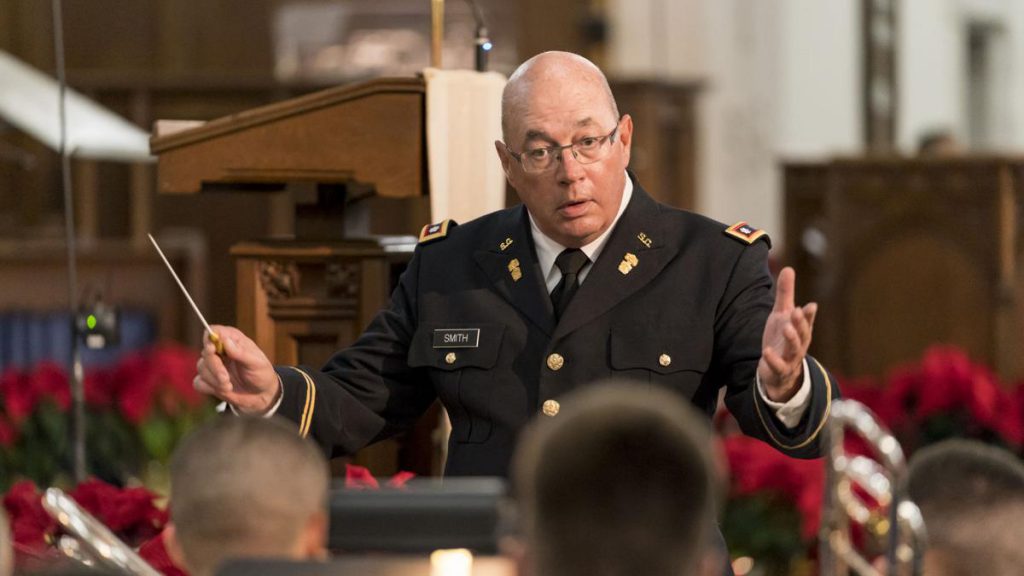 As the cameras focused on Tim Smith at the main table at the World Series of Poker last week, ESPN2 announcers took note of his unusual story.
Smith, who wore a blue Citadel hat pulled down over his eyes as he hunched over his cards, is the director of music and the Regimental Band and Pipes at the military college.
"His first major live event ever," noted play-by-play announcer Lon McEachern on the telecast.
"That is a lot of pressure, your first major live event and you are at a table with a bunch of superstars," chimed in sideline reporter Kara Scott.
"Regimental band of pipes," mused analyst Norman Chad. "Like, bag pipes, do you think?" asked McEachern.
"Pipes," answered Chad. "I'm not familiar with the music industry."
Thankfully, Smith knows more about poker than the ESPN2 trio knew about bag pipes.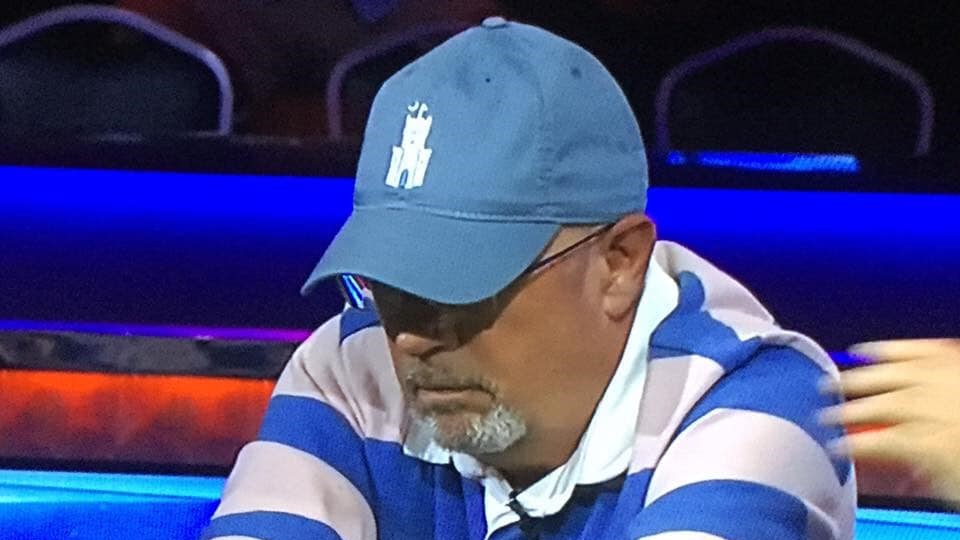 Smith, who has been director of music at The Citadel since 2016, finished in the top 10 percent of the 8,569 players at the famed World Series of Poker in Las Vegas. He was No. 831 overall and won $18,535 for his efforts.
"It was an absolutely amazing experience," said Smith, who had a 20-year career as a musician in the Marine Corps before coming to The Citadel. "Finishing in the top 10 percent definitely beat my expectations, although I would have liked to have gotten a little bit deeper into the money ladder.
"But I'm perfectly satisfied with where I ended up."
As of Friday, England's Nick Marchington was leading the $10,000 no-limit hold'em main event of the WSOP with 41 million chips. Play is set to end Tuesday.
Smith said his prize money more than covered the $10,000 buy-in for the World Series of Poker, and the cost of his trip to Las Vegas.
Smith has long been fascinated by poker and played in a few tournaments when he happened to be in Vegas. He's also played at casinos in North Carolina and Florida.
"I've played mid to low-stakes games and did relatively well," he said. "Last year a friend of mine said this year was the 50th anniversary of the World Series of Poker and we should buy into the main event.
"I spent the last six to eight months trying to get some table time, played a little of on-line poker and studied my rear end off to try to be ready."
As usual, the WSOP drew some craziness.
"On day one, a guy got thrown out of the tournament within the first 20 minutes," Smith said. "Later in the day was when the big earthquake hit and that shook us like a rag doll."
Smith did well enough in the early going to draw some attention.
"The ESPN people pulled me in for an interview and put me at the feature table with a bunch of pros," he said. "They were pretty much all million-dollar poker players. But with the exception of one hand where I was a little bit tenacious, I held my own the whole time."
The experience was grueling, he said.
"You play for 10 hours every day, with a 20-minute break and a dinner break," he said. "So you can be at the table for 13 hours every day. I felt like I never lost focus and was laser-focused on the poker, and I enjoyed it so much."
Smith was at the table with three professional players on his final day when the hand got down to two players.
"I got a flop that favored me a lot more than it did him," he said. "I pushed all-in and had him in a really bad spot. He was 50-50 on folding pocket kings. He took about five minutes and hemmed and hawed, made them count my stack.
"Eventually, he called and won the hand, and that was it. I was out."
But Smith is all-in for trying his poker hand again.
"I don't know if I want to try bigger stakes than $10,000," he said. "But I will do it again."