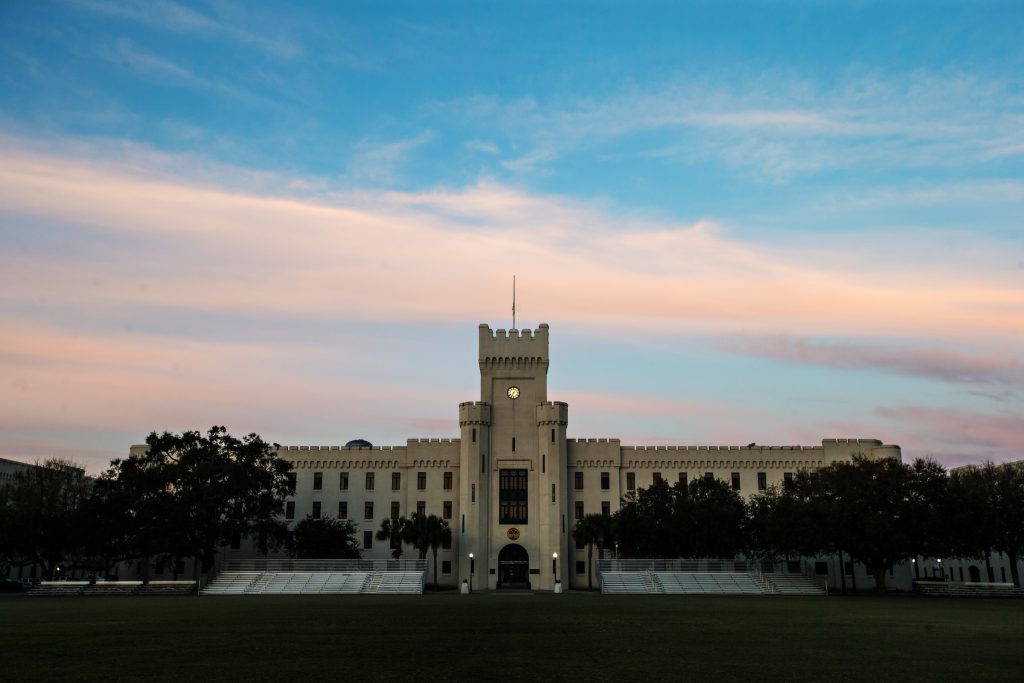 As seen in Charleston Regional Business Journal, by Patrick Hoff
An economic impact analysis released by The Citadel found that the military college generated an estimated $3 million per year in net local government revenue for Charleston County between 2014 and 2016.
Net local government revenue is revenue from taxes and licensing fees, minus demands created by The Citadel on local government services, such as public safety and infrastructure.
The impact was estimated based on the school's operational spending, including wages and salaries paid to employees, output by outsourced activities such as food service, spending by students in the local economy, and spending by visitors to The Citadel for admissions visits and sporting events.
Spending by students, employees and visitors to the college created approximately $272.3 million in total sales in Charleston County and supported 2,449 jobs. The school also supported 164 jobs and $427,000 in net local government revenue for Berkeley County, and 72 jobs and $596,000 in net local government revenue for Dorchester County.
Jobs were in education, hospitality, retail, health care and transportation.
The analysis was commissioned by Charles Cansler, The Citadel's vice president of finance, who started in December; it was put together by Robert Carey, director of Clemson University's Regional Economic Analysis Laboratory.
"As a public institution, a state institution, we're very cognizant of how we're partners in the community, and the reason we commission studies like this is to see what the economic impact is that we have and how we're doing as stewards of public dollars," Cansler said.
Carey said he didn't include spending by Citadel students who were originally from the Lowcountry because they likely would've spent money in the region even without attending the college. The analysis also didn't include the economic impact of Citadel alumni who live in South Carolina.
Carey said his analysis of The Citadel is unique because, unlike other schools he's analyzed, such as Clemson, most students are required to live on campus and their time spent off campus is restricted. Carey said he didn't have an exact comparison of Citadel students' spending versus Clemson students' spending, but he said it was "a good bit smaller."
Carey said his analysis found The Citadel had an 80.8% return on its state appropriations. The General Assembly appropriated an average of $9.9 million per year for the college between 2014 and 2016, and The Citadel contributed approximately $8 million per year to net state government revenue. Carey said this is pretty common for the colleges he's analyzed.
"When you spend money on higher education, it's not like throwing money in a hole," Carey said. "You actually are generating — in addition to generating the actual education, you're actually generating economic effects that feed back into your tax revenues."