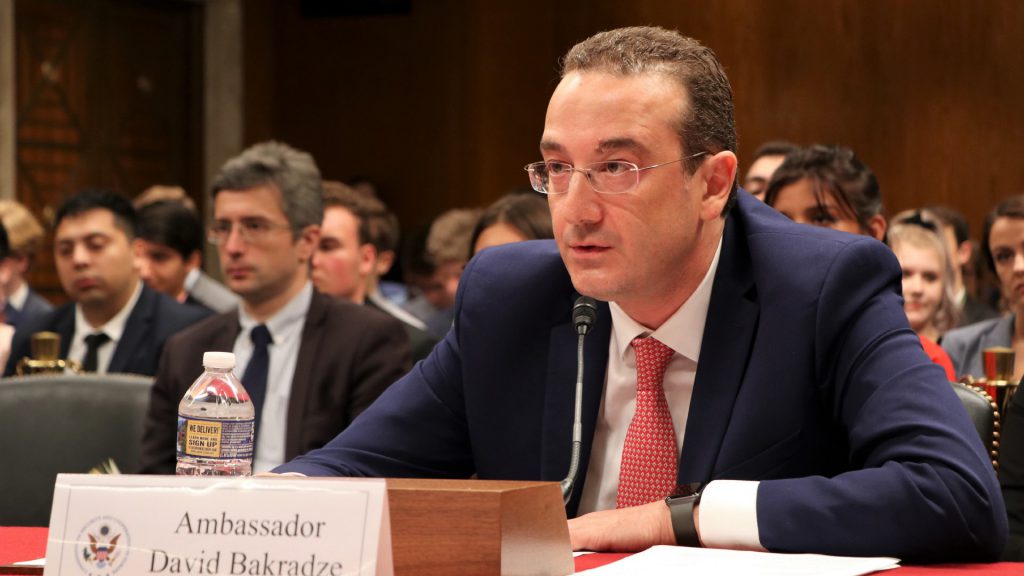 The New Cold War: Democracy v. Authoritarianism in the Post-Soviet Era: A Discussion With Georgian Ambassador David Bakradze
How serious is the threat posed by resurgent authoritarianism across the globe? What must the world's democracies do to compete successfully in the years ahead? Those questions will be addressed by Ambassador David Bakradze in an open discussion at The Citadel. The ambassador's address takes place at 6:45 p.m. Nov. 1 in Bond Hall, room 165. It is free and open to the public.
Bakradze invites cadets, students, faculty, and staff of The Citadel, the College of Charleston, and members of the Charleston community to participate in the discussion.
"Ambassador David Bakradze's visit affords a rare opportunity for the citizens of our community to gain a better understanding of the challenges, and opportunities, that lie ahead on this new frontier of American national interests and values," added Bo Moore, Dean of the School of Humanities & Sciences.
A native of Tbilisi, Georgia, Bakradze earned advanced degrees in international economics and international law from Tbilisi State University. His many, prior positions of governmental leadership include service as Georgia's Ambassador to Greece, Counselor of the Permanent Mission to the United Nations, and State Minister on European and Euro-Atlantic Integration.
"Georgia's emergence as a representative democracy on the southern border of Russia at the crossroads of Asia and Europe is one of the most significant international developments of the post-Soviet era, " said Jack Porter, Ph.D., Professor of International Politics & Military Affairs at The Citadel. "Georgia's subsequent defense to support its independence from Russian encroachments provides a model for others to follow."
The Ambassador's presentation is sponsored by the International Politics and Military Affairs, and Intelligence and Security Studies programs of The Citadel's School of Humanities and Social Sciences.