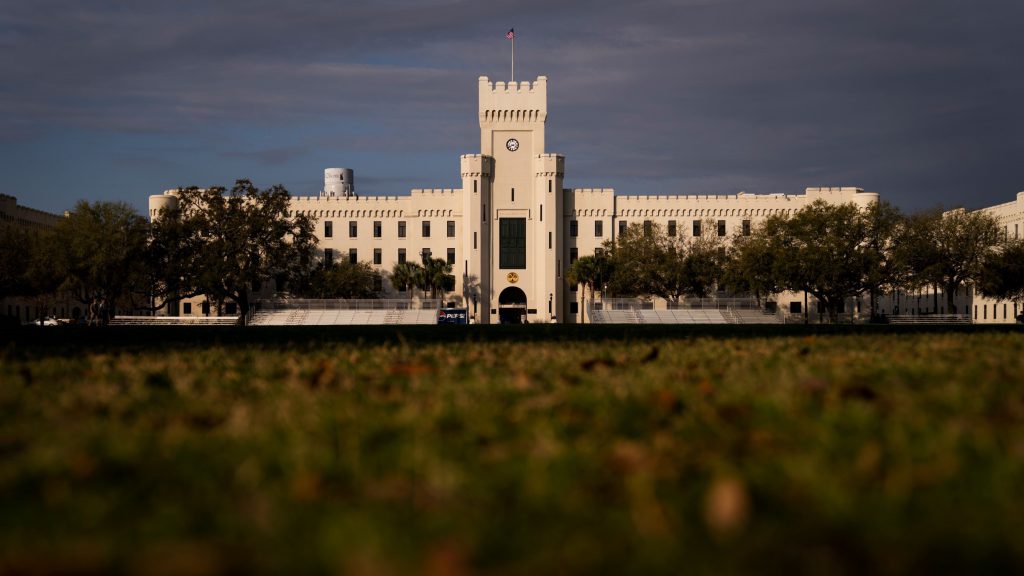 Citadel Family:
The killing of George Floyd in Minneapolis brought tremendous pain, anxiety and sadness to communities across our nation, including ours. It is the latest in a series of appalling incidents stained with racism and violence, and we are seeing a weary public take action. 
It's distressing to see images of hurt people, brutal clashes in our city, shops and businesses ransacked and destroyed, and our fellow citizens losing trust in officials charged with protecting our families and communities.
At the same time, there is reason for hope.
After a violent, chaotic Saturday on the streets of Charleston, a flash mob of volunteers, including many from The Citadel, appeared Sunday morning to clean up debris, remove graffiti, and perform initial repairs. A grassroots effort to provide relief to cadet touchstone Mama Kim's Restaurant by Cadet Jackson Jenkins accumulated more than $16,000 in donations so far from other cadets and supporters. Our graduates continue to engage heavily as part of solutions through their service as first responders, medical professionals and servant leaders across America. All exemplify living The Citadel's core values of Honor, Duty and Respect.
One of the key attributes of Respect is empathy. Our city and nation need empathy for everyone saddened, outraged or fearful after the senseless death of George Floyd and so many others; empathy for those striving for progress in eliminating racial divides in our country; empathy for those hurt physically, spiritually, or financially during this unrest; and empathy for those charged with the difficult and dangerous job of restoring order to our cities so progress may continue.
Recent days shook many in our Citadel community, and many of our neighbors. We have an opportunity to demonstrate once again the strength of The Citadel. In times like these our Core Values and Principled Leadership can change everything. Educate yourself on the issues, and support your colleagues, friends and neighbors. Be a resource to your community by sharing your time, effort, and energy. Be kind to one another and solve problems. We each can be a powerful solution to our Nation's challenges.
As always, I look forward to seeing everyone on campus soon. Take care, stay safe, and Go Dogs.
Glenn M. Walters '79
General, USMC (Retired)
President