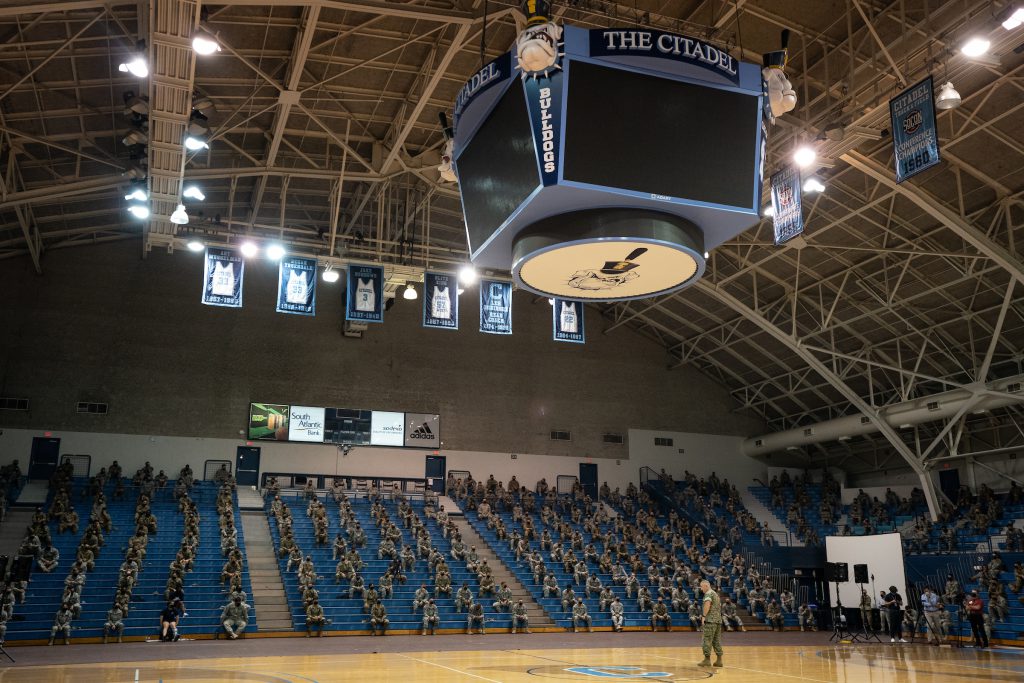 Citadel Family:
Greetings. I hope this finds everyone in good health. These are trying times for us all.
Our nation continues to address difficult questions surrounding race, history, and how we move ahead together. The Citadel remains committed to open dialogue, conducted in a respectful manner, between those with opposing viewpoints. Every voice is important, and although we won't always agree, we will conduct these exchanges expecting every Citadel family member wants what's best for every other member.
Our discussions shall be rooted in our core values of honor, duty and respect, as shall our actions every day. If we do not live our values today, we cannot properly reflect on the past, and certainly cannot move ahead in a manner befitting our hallowed institution. Our cadets, students, faculty, staff and alumni should expect nothing less. I ask each of you, regardless your role, to speak and act in accordance with these values.
Based on continued dialogue here on campus, I recently formed a task force on race, diversity and inclusion to assist in these conversations. Its members run the gamut of our Citadel family, from faculty, staff, alumni and a cadet representative. We on campus maintain ongoing exchanges with cadets and students, and seek their voices on these matters. We treat everyone with dignity and respect.
The task force will focus on three areas. First, an evaluation of how The Citadel addresses these issues, using the findings of the 2016 President's Task Force on Diversity and Inclusion as a guide. Second, development of a factual, contextually accurate history and accounting of every namesake of campus programs, buildings and roads. We must understand the facts regarding their actions, as they are a part of the history of The Citadel, South Carolina and America. Only then can a coherent discussion occur. Third, seek opportunities to additively celebrate and recognize the accomplishments of minority and female alumni and other Citadel Family members.
I have great confidence in our campus community to conduct this dialogue. The Citadel must always reflect the best of our nation, and the best in each of us. Sometimes these are tough issues, and conversations about them are not always comfortable. But we will have them, to the benefit of our alma mater, and as an example to all.
I wish each of you the best. Go Dogs, and God Bless America.
Glenn M. Walters '79
General, USMC (Retired)
President