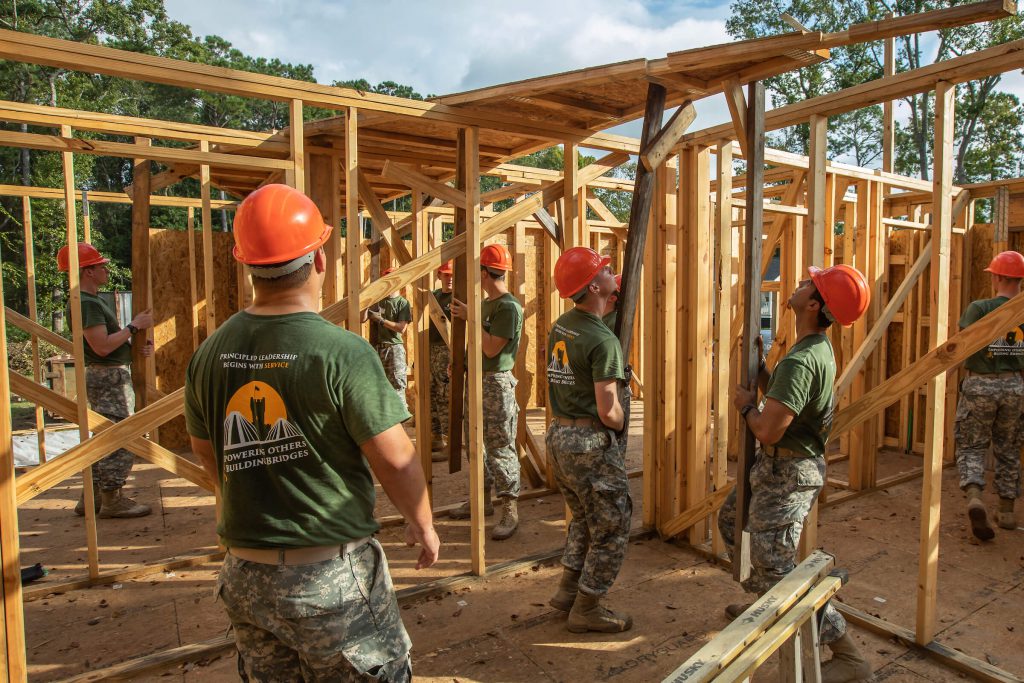 Citadel cadets team up with Habitat for Humanity during the college's annual leadership day
As seen in The President's Report 2018
Housing is not a luxury Dara Brown takes for granted. With one of the highest-priced housing markets in the South, Charleston has become unaffordable for many of its citizens. Fortunately for Brown, a 23-year-old veterinary technician, Citadel cadets teamed up with Sea Island Habitat for Humanity to help provide affordable housing to people in need.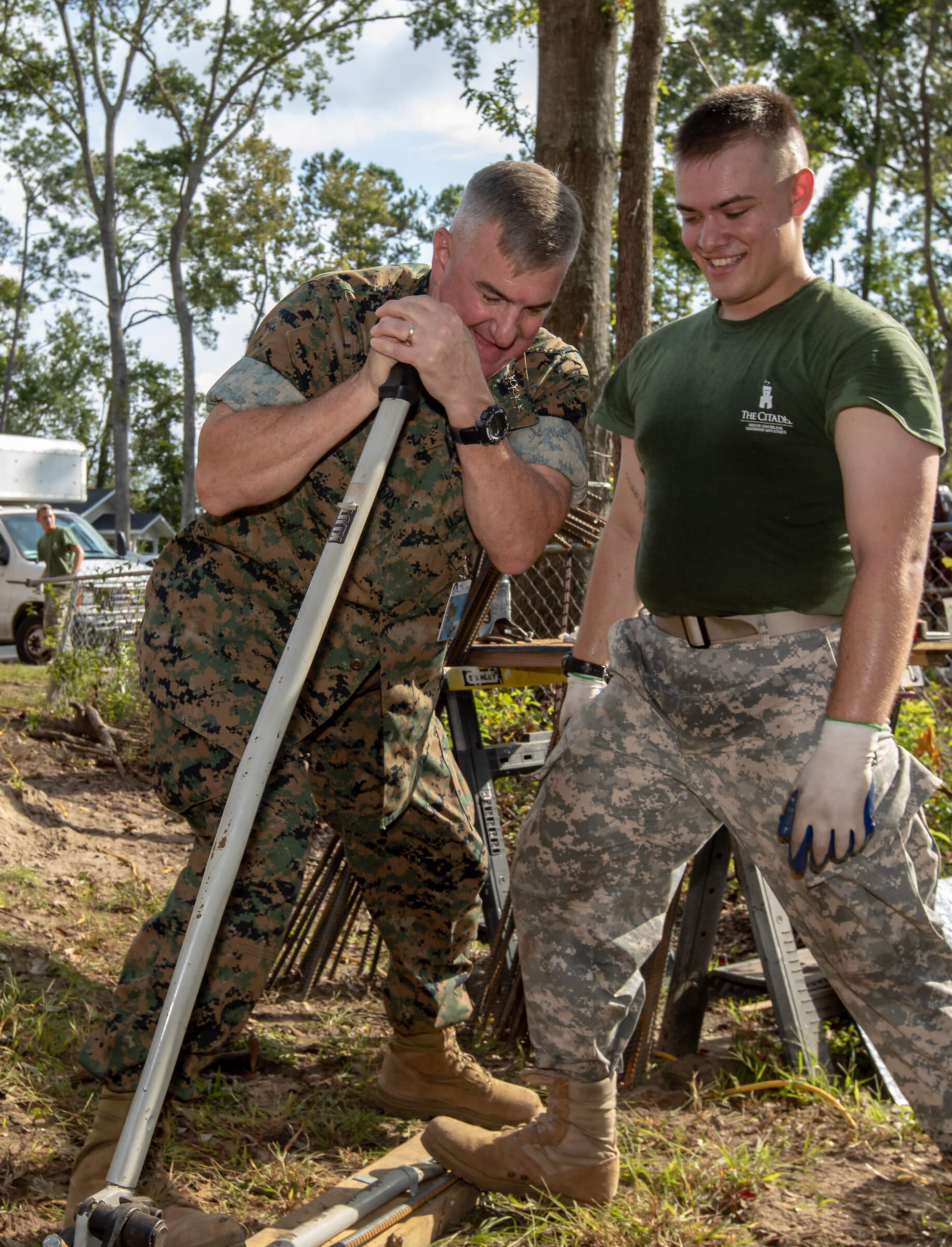 Nearly 50 cadets along with Marine Capt. John Moreno from the Naval ROTC unit were on hand during Leadership Day 2018, laying rebar and digging the foundation for Brown's house, putting down sod at the house of a single mother and installing the tresses on the house of another single mother.
"Seeing all of those cadets here today pulled at my heartstrings," said Brown. "I was shocked to see the sheer number who came out to help me and my neighbors. It was overwhelming."
Leadership Day began in 2011 as Heroism Day, a Corps-wide initiative focused on community service and civic engagement. The annual day devoted to service projects and leadership training is organized each year by the Krause Center for Leadership and Ethics, the hub of leadership and service learning at the college. On Leadership Day in 2018, cadets volunteered a total of 8,721 hours. Over the course of 2018, cadets devoted 33,107 hours to volunteer service for an economic impact of almost $800,000.
On Leadership Day alone, cadets contributed 356 hours of volunteer service time to the Sea Island Habitat project—a substantial effort that will make a difference in the lives of three Charleston families and in the lives of the cadets who learned to lead by serving others.