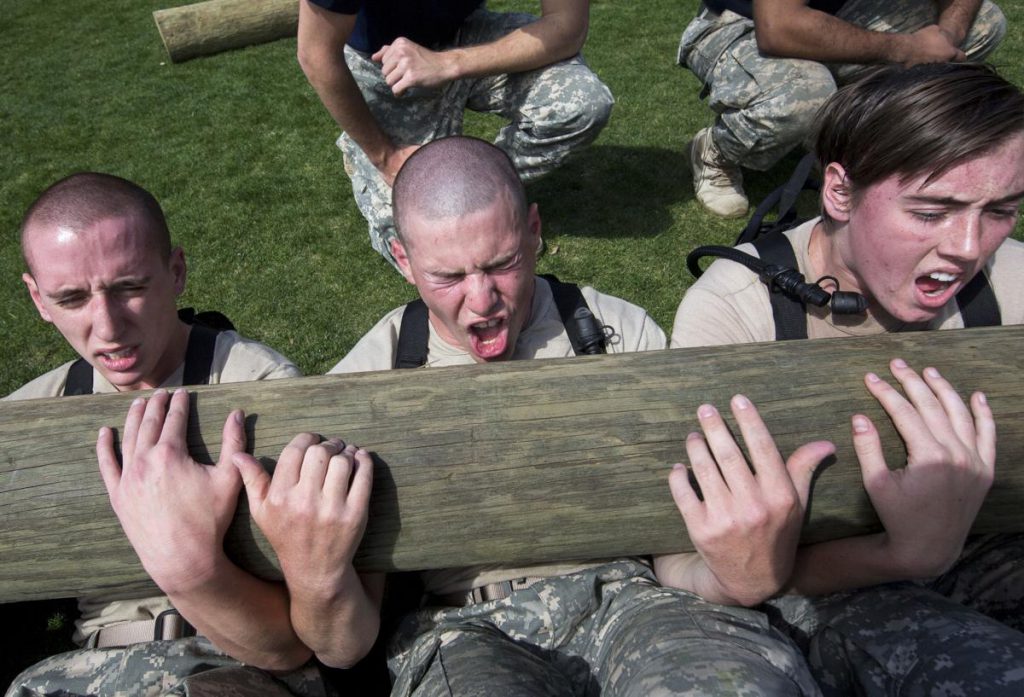 As seen in The Post and Courier, by Robert Behre and Gregory Yee
The Citadel marked its 175th birthday Saturday with a full day of events across Charleston, including a march of cadets from their current campus by Hampton Park to Marion Square, where the school first came to life in 1843.
In that year, an inaugural class of 20 cadets reported to an arsenal building — already called "The Citadel" by locals — that would become their new home. It's now an Embassy Suites hotel whose crenelated parapet testifies to its military past.
Recognition Day 2018
Changing of the guards ceremony with new Summerall Guards and Corps Day Jeep Review Parade with Governor McMaster presenting Order of the Palmetto Award to Citadel President Lt. Gen. John W. Rosa and Palmetto Medals presentation on Summerall Field.
"Today's really special for The Citadel and the Citadel family; 175 years, so many institutions celebrate special days, (and) this is very special for us," said Lt. Gen. John Rosa, the military college's president.
The Gauntlet Recognition Day 2018
Citadel freshman cadets participate in The Gauntlet part of Recognition Day at Summerall Field on Saturday, March 24, 2018. Intense physical and mental challenges tested the cadets strength and endurance at different stations on Summerall Field for just over an hour. After the drills, they entered the barracks to complete more pushups and receive a message from their Regimental Commander.
Saturday also was Recognition Day, when freshman cadets go through one final gantlet of physical challenges after a grueling first year and officially enter the Corps of Cadets with the upperclassmen. This year's freshman class is made up of 729 cadets.
"This was our biggest class that we've brought in, and our most diverse class," Rosa said.
For a school that values tradition along with its core values of honor, duty and respect, much has changed over the years. And the change will continue.
The college announced on March 20 that Cadet Sarah Zorn, a junior from Aiken County, was named regimental commander for the entire corps. She will be the first woman to hold the position, which is the highest-ranking cadet officer.
Rosa led The Citadel for the past 12 years and will retire in June. He received the Order of the Palmetto Saturday morning from Gov. Henry McMaster. Four candidates vying for the president's role are scheduled to visit the campus during the next few weeks.
While Saturday marked the most public celebration, The Citadel and its foundation also plan to hold a gala in May to honor Rosa and supporters of its $175 million capital campaign.
But amid change, some elements at the military college stay constant, especially family traditions of joining the Corps of Cadets.
Mount Pleasant resident Karen Hecker said her son, Guy Hecker III, followed in his grandfather, Guy Hecker Jr.'s, footsteps — even serving in the same company as he did. The elder Hecker is a member of the class of 1954 and a retired Air Force major general.
"I have great pride in The Citadel and a greater pride in the fact that my grandson is now a member of the company that I served in while I was a cadet here, so the legacy continues," Hecker Jr. said. "Today, The Citadel is stronger than I have ever seen it."