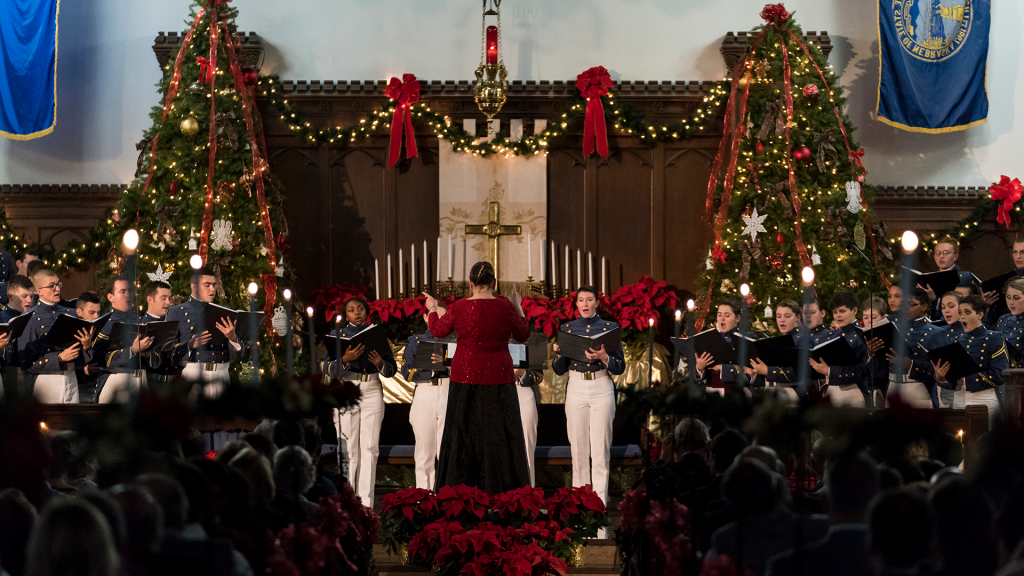 One of Charleston's longest and most memorable holiday traditions is the Christmas Candlelight Service at The Citadel's historic Summerall Chapel. Cadets from the Protestant, Catholic and Gospel Choirs, along with the Cadet Chorale and members of The Citadel Regimental Band join together to create an unforgettable Christmas celebration.
The 2018 services will take place Friday, Nov. 30 through Sunday, Dec. 2 at 7:30 p.m. with prelude music by The Citadel Brass Ensemble beginning at 7 p.m. The services are free and open to the public. 
For those unable to attend, The Citadel will provide a livestream of the Sunday service via Twitter and YouTube.
Part of the grandeur of the celebration includes the poinsettias that cover the front of the chapel, provided by the community to honor a loved one.
Poinsettias may be purchased for $12 each. To place an order, call Geri Jones, chapel administrative assistant, at 843-953-5049. Orders must be placed by Friday, Nov. 16.