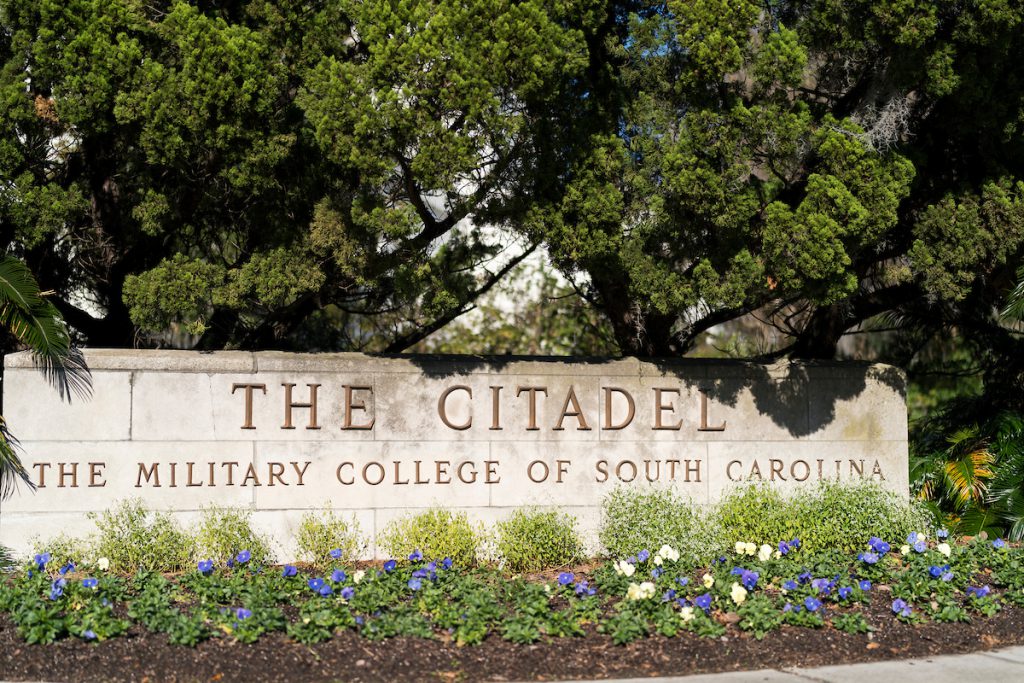 1. Compressing summer workweeks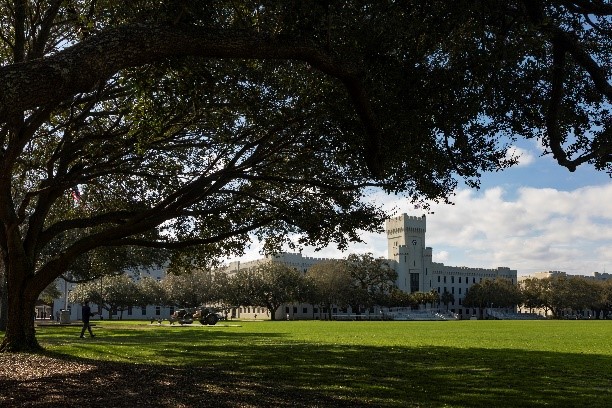 When the majority of cadets and students are on Summer Furlough, the college operates on a compressed schedule to reduce energy consumption. Faculty and staff work longer days four days a week, and most buildings are closed on Fridays with air conditioning reduced and lights off.
---
2.  Reducing food waste and composting
According to the United State Environmental Protection Agency, food waste contributes to 18 percent of methane emissions coming from landfills in the U.S.
Sodexo, the college's catering and dining services provider, works to reduce food waste and composts the types of food waste that are unavoidable. This diverts tons of waste out of the landfills, reduces methane emissions and creates material that can be used to improve soil.
---
3. Researching plastic particles polluting local waters
Groundbreaking research by biology professor John Weinstein, Ph.D., shows that seven tons of microscopic plastic particles can be found floating in Charleston Harbor, and more than 90 percent of the particles are tiny pieces of tire.
These tire particles are a kind of microplastic, which is something people have become increasingly aware of as a form of pollution. These particles are consumed by wildlife, like shrimp, and work their way up the food chain. Read more »
---
4. Repurposing and restocking plants for decor
The Citadel uses potted, reusable plants instead of cut flowers as decor for sanctioned, on-campus events. The plants are cared for in the college's greenhouse.
There are between 60 and 115 different plants in the greenhouse at one time, and each plant lasts from one year to 12 years, depending on the species. Each plant is propagated near the end of its life cycle to restock the college's supply of that species.
---
5. Collaborating with local companies to help developing countries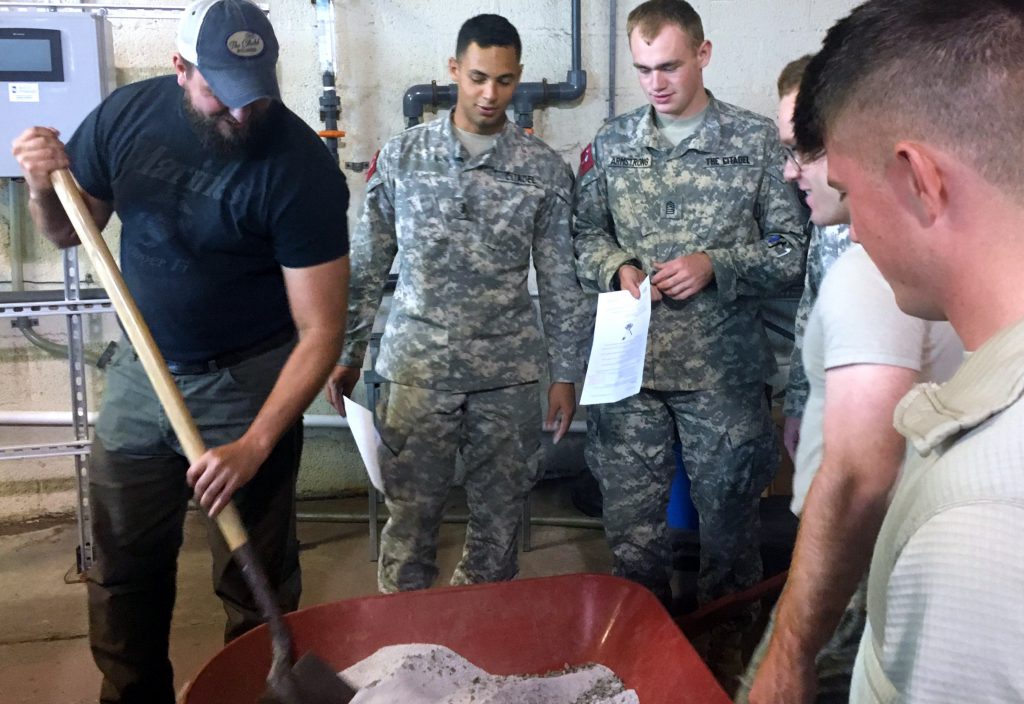 Citadel engineering cadets and students are helping improve sanitation conditions in villages across Central America. The cadets and students have teamed up with Water Mission to test concrete mixes for latrine structures in developing countries. Students mixed and poured concrete cylinders and tested the strength of concrete mixes using different types of reinforcing fibers.
The concrete mix will be used to construct Water Mission latrines in more than 16,000 locations across Central America. The collaboration, led by Citadel assistant professors Jeff Plumblee, Ph.D., and J. Michael Grayson, Ph.D., began in November 2017 and will continue in the fall of 2018.
---
6. Growing produce on campus
The Citadel Sustainability Project grows hydroponic crops in shipping containers on campus. The project is currently growing sweet profile lettuces such as green sweet crisp lettuce, Tropicana leaf lettuce, red butter lettuce and skyphos lettuce. The production harvests 550 heads of lettuce per week, which are used in the campus dining centers. Read more »
---
7. Recycling in the barracks and around campus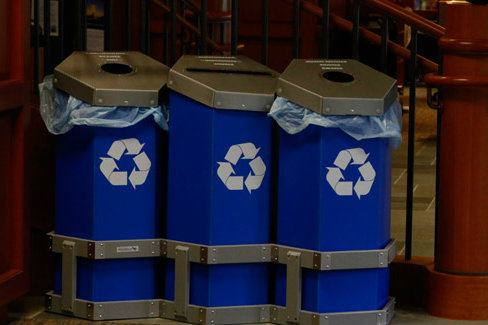 There are more than 80 recycling bins stationed in buildings around campus. The bins take cardboard, paper, aluminum, paperboard, plastics, glass and steel.
---
8. Offering sustainability and environmental studies courses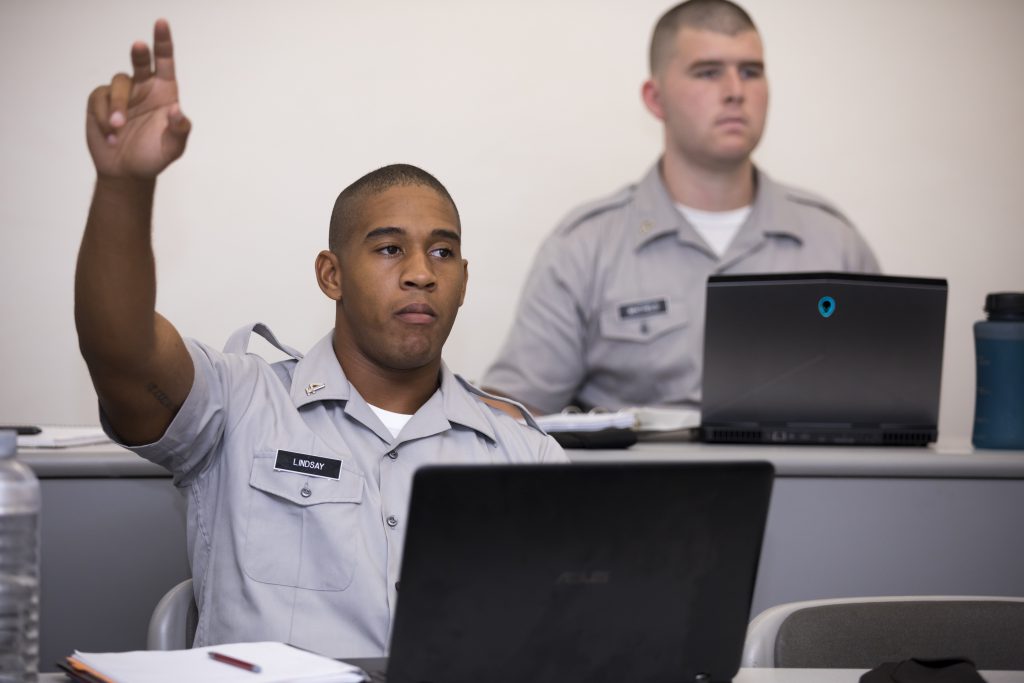 The Citadel School of Science and Mathematics offers a minor in sustainability and environmental studies and a graduate certificate in environmental studies. Both programs develop students' understanding of the social, scientific, economic and expressive aspects of global environmental issues.
---
9. Studying eco-plastics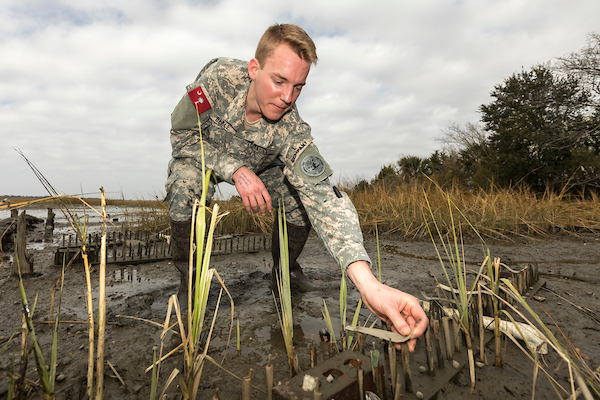 Research at The Citadel led by biology professor John Weinstein, Ph.D. examined the breakdown of standard plastics versus eco-plastics in a controlled experiment along the banks of the Ashley River.
Findings show that eco-plastic bags took as long or longer than standard plastic bags to break down in the water, and they can only be recycled in rare, specialized facilities. The research will be published in a peer-reviewed journal in the months ahead. Read more »
---
10. Dining without trays
The Citadel does not use dining trays on campus to reduce water and detergent use. This saves thousands of gallons of water and soap as well as reduces energy used to keep water hot. Additionally, studies show that going without trays reduces food waste by 25 to 30 percent per person.
---
11. Engaging with young learners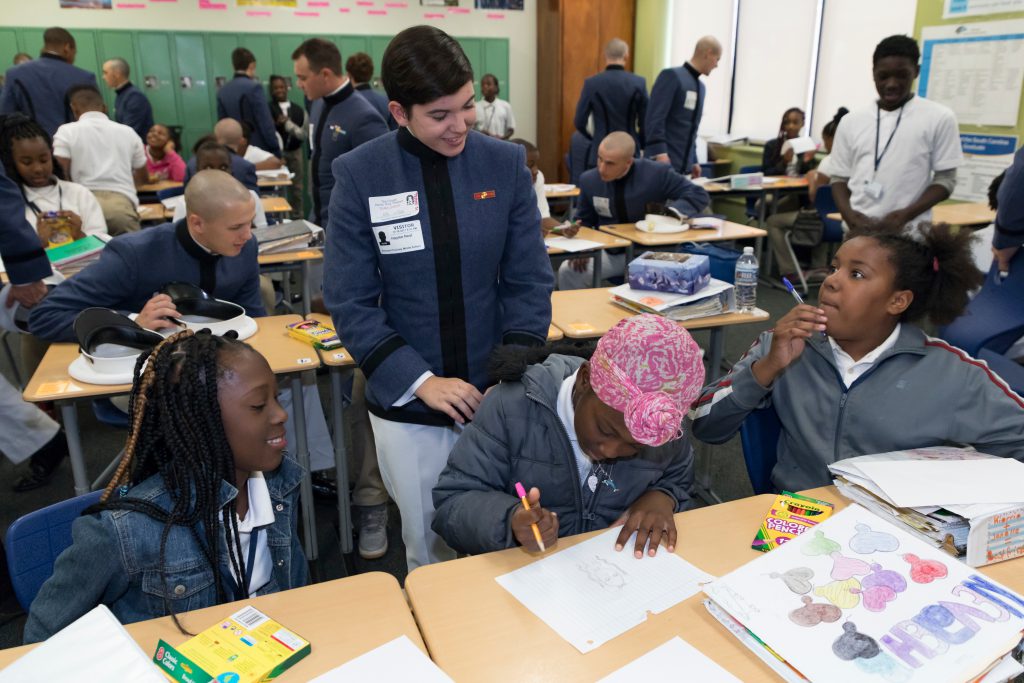 The Citadel invites thousands of K-12 students to the college's campus each year for hands-on activities in a variety of subjects, including sustainability.
This May, students will visit the college for South Carolina's first ever KidWind Challenge.The KidWind Challenge is a learning experience about wind and solar energy. Additionally, The Citadel's upcoming Sustainability Day will offer students a chance to visit The Citadel Sustainability Project's farms and meet with local exhibitors.
---
12. Offering water bottle refill stations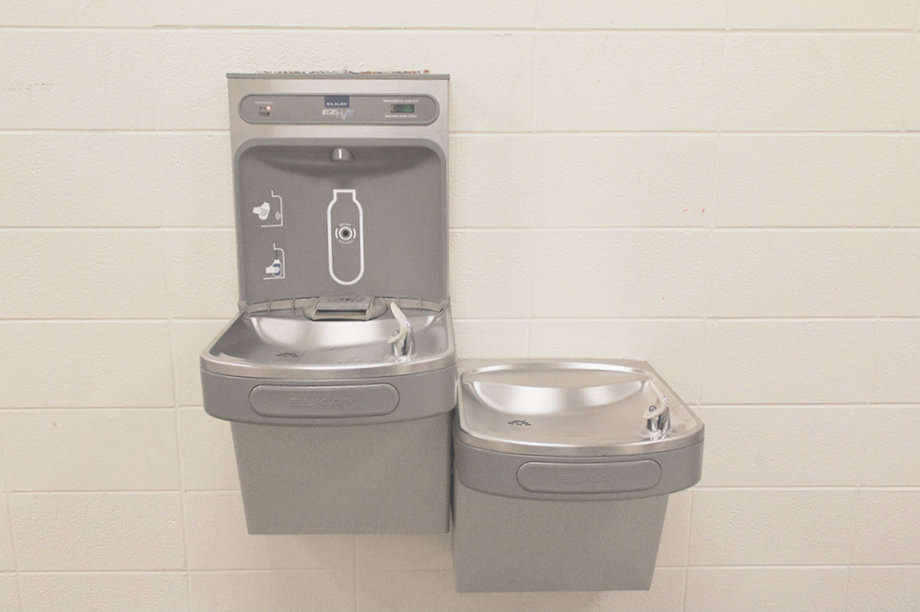 To decrease the amount of plastic bottles used by students, faculty and staff, water bottle refill stations were installed in many buildings around The Citadel's campus.