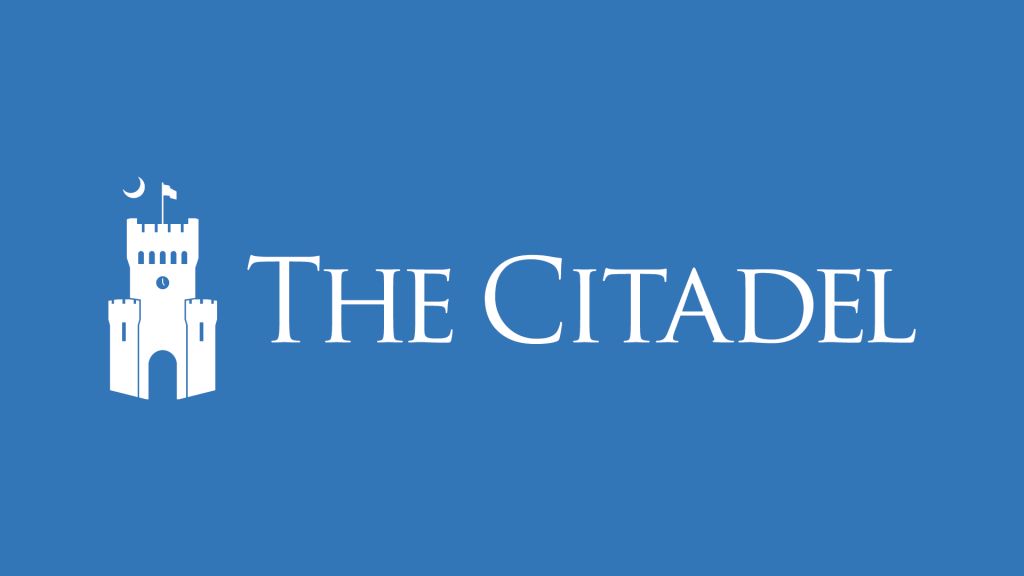 Hearing a story vibrantly told by the person who wrote it is one way the Zucker Family School of Education hopes to make an impact on young readers.
This academic year, students at three Charleston County School District schools will welcome three nationally recognized authors to their schools as part of the Zucker Family School of Education's Authors in Schools Literacy Initiative.
In early November, Michael Shoulders was the first to be hosted at Mitchell Math and Science and Goodwin Elementary Schools, as well as Sanders-Clyde Creative Arts School. (Photo right: Shoulders at Sanders-Clyde school). Shoulders and his wife, Debbie, are the authors of 16 children's books including T is for Titanic, and M is for Magnolia: a Mississippi Alphabet Book, a portion of which reads:
A "King" was born in Tupelo. His name beings with E. He grew up and became the #1 singer of the twentieth century.
"When the young readers hear the authors talk about how they take ideas or memories and turn them into stories, they become even more exited about reading because they've met the real people who are behind the books," said Robin Jocius, Ph.D., Zucker Family School of Education professor and Authors in Schools Literacy Initiative program coordinator. "Our Authors in Schools program allows students to interact with authors and illustrators and to better understand the process of creating texts."
Shoulders has visited more than 80 schools across America spreading his message that "reading is magic."
"The Zucker School has a long history of collaborating closely with schools in our community, and the Literacy Initiative has allowed us to expand and grow those partnerships," said Jocius. "We believe this program supports the hard work that our partner schools and teachers are doing to grow lifelong readers and writers."
Author illustrator Don Tate will visit the schools in February, and author Carmen Agra Deedy will visit the students in May. For more information about those authors and their appearance dates please click here.