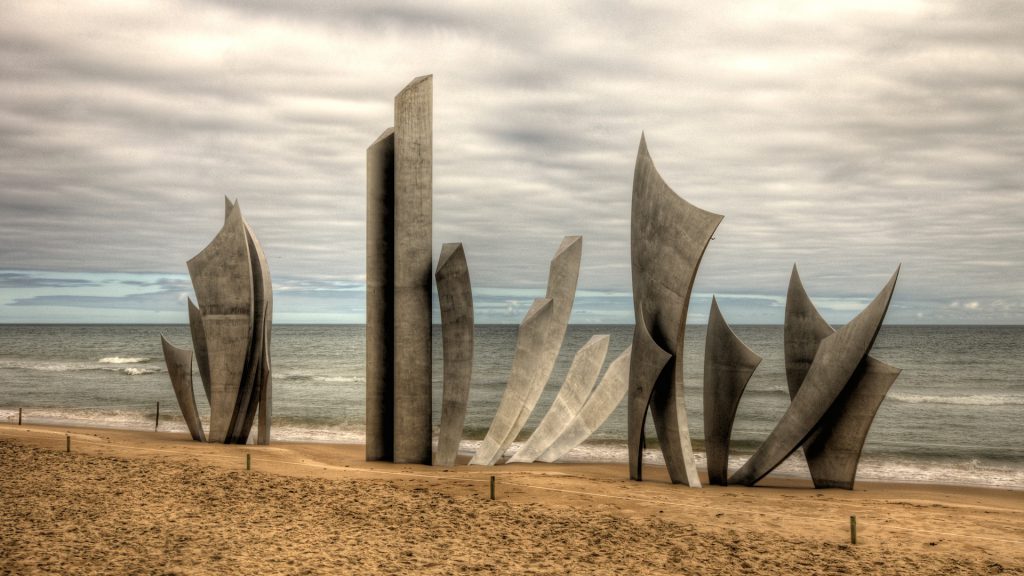 Three Charleston men follow World War II veterans footsteps
Three Charleston men leave Saturday, June 9 to travel to Normandy, France to honor and follow in the footsteps of World War II veterans.
Lt. Col. Keith Brace, Army (Ret.) from The Citadel along with Mike Murphy and Janton Barrineau, both sons of World War II veterans, will depart Charleston Saturday morning to begin their week-long tour of Normandy. The group will hold base camp in Sainte-Mere-Eglise on the Cherbourg Peninsula and will conduct "day missions" to Omaha, Utah, Gold and Sword beaches, as well as other well known Normandy battle sites.
The Charleston group will be joined by seven other men from around the Southeastern United States who have direct ties to World War II veterans, including three of Barrineau's brothers, who will be following in their father's footsteps for the first time.
"It's a once in a lifetime opportunity to honor what the greatest generation did for us," says Barrineau. "And to experience this with three of my brothers, knowing that my dad played a part…it's just amazing! I'm sure lifetime memories will be made."
Brace said, "It's always a humbling experience to walk the hallowed ground where heroes fought for our freedom. I'm excited to share that experience with some others who haven't been there before."
FORCE N, the group's mission/tour name, plans to return to the states Sunday, June 17. They will have also visited Paris and Reims, France, where German forces surrendered to the Allies in May 1945, bringing the war in Europe to a conclusion.
About FORCE N
FORCE N (Force Normandy) was a trip conceptualized by Barrineau, Brace and Joe Heiberger, another World War II buff, two years ago. Their efforts focus on providing personalized tours of Normandy, France for families of World War II veterans. Their first successful trip was launched in 2016. Further plans are to continue providing travel opportunities to World War II veterans and their families and all who desire to honor their direct relatives and the World War II generation in this way.