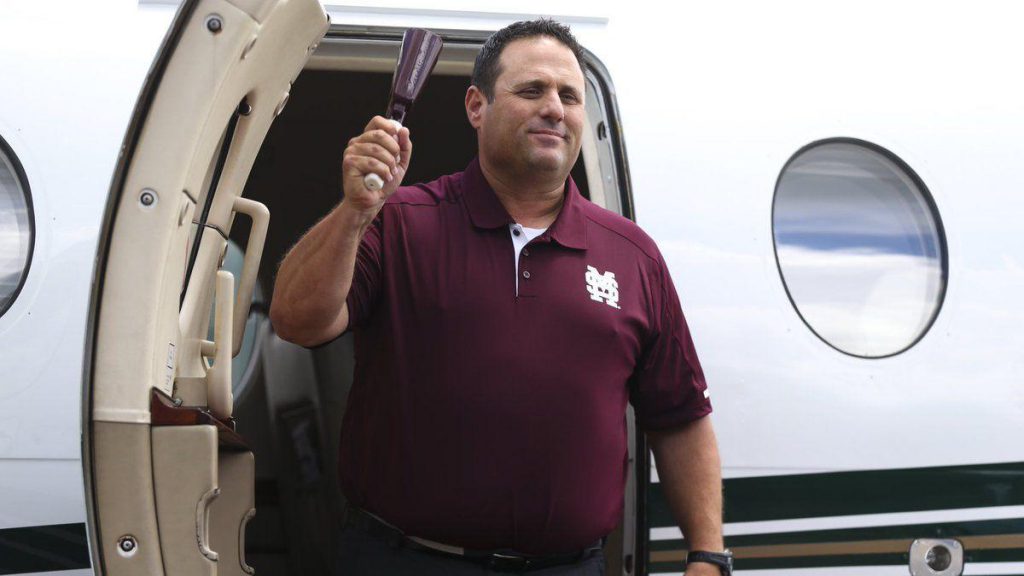 As seen in The Post and Courier, by Jeff Hartsell
With Chris Lemonis named as the new coach at Mississippi State on Monday, former Citadel players will hold two of the top jobs in college baseball.
Lemonis, who spent the last four years as head coach at Indiana, joins his Citadel teammate, Louisville coach Dan McDonnell, as leaders of two of the top programs in the nation.
Both were assistant coaches at The Citadel under Fred Jordan, and both were members of the Bulldogs' College World Series team in 1990 under the late Chal Port.
The 48-year-old Lemonis, a 1992 Citadel graduate and son of a Mississippi State grad, will be introduced at a press conference Tuesday.
"It's an incredible honor to be the head coach at Mississippi State," said Lemonis, a Myrtle Beach native. "The tradition, fan base and facility in Starkville are second to none in college baseball.
"My goal is to keep the program moving forward, strive for championships and ultimately win in Omaha. We will be aggressive in attracting the best players in the country to Mississippi State, and when they get here, we will develop them to their fullest potential on and off the field."
Mississippi State has made 10 College World Series appearances, including this season. Lemonis succeeds interim coach Gary Henderson, who took over in February after the resignation of former coach Andy Cannizaro.
"Chris is a winner and has elevated programs everywhere he has coached," Mississippi State athletic director John Cohen said. "He understands what it takes to get to Omaha, and he's done it as a coach and a player. He is the most dynamic recruiter I have been around in my 25 years in college baseball, and his track record of identifying and developing major league talent in his 24 years of coaching illustrates that.
"Chris is also one of the elite baseball tacticians in the country. We are excited that Chris will successfully lead us into a new chapter of Mississippi State baseball."
Lemonis had a record of 141-91-2 in four seasons at Indiana, including three NCAA regionals and a 40-19 record last season. As an assistant to McDonnell at Louisville, he was part of three College World Series teams.
As an assistant at The Citadel, Lemonis helped the Bulldogs to five NCAA regional appearances and seven first or second-place finishes in the Southern Conference.
"From the very beginning during his The Citadel days, I knew that Chris Lemonis was a special talent," said South Carolina athletic director Ray Tanner. "His success as a recruiter and a coach are not a surprise to me. His work ethic is second to none. Mississippi State just got one of the premier coaches in America."