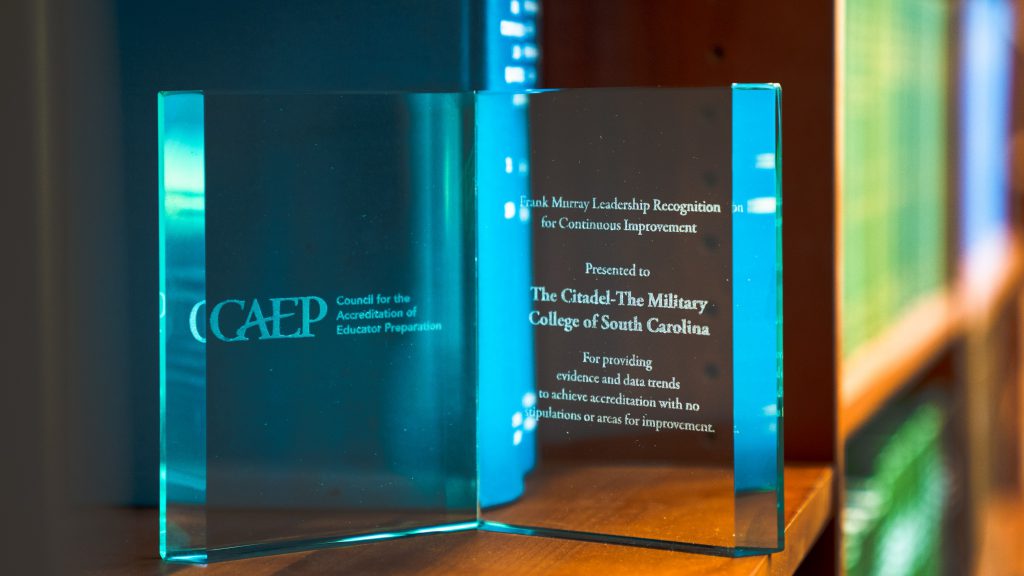 The Zucker Family School of Education continues to excel, most recently by receiving recognition for their leadership and commitment to continuous improvement. The Council for the Accreditation of Educator Preparation – CAEP – announced that 32 providers from 16 states were recipients of the 2022 Frank Murray Leadership Recognition for Continuous Improvement. This achievement means The Citadel's education programs provided clear data trends that achieved accreditation with no stipulations or areas for improvements.
"The ZFSOE is steadfast in its efforts to close the loop on initiatives related to continuous improvement. Engaging in data collection and analysis is a cornerstone of our operations, not to mention listening to partnering school districts and educational organizations," said Evan Ortlieb, Ph.D., dean for the Zucker Family School of Education. "Improvement is a representation of countless ideas distilled down to the best ones in which our team swarms to the call of duty."
The Frank Murray Leadership Recognition for Continuous Improvement is named after the founding President of the Teacher Education Accreditation Council (TEAC) who was a key advocate for a single set of educator preparation standards. Recipients of this recognition are proven advocates of continuous improvement in education and preparing students to succeed during their study and throughout their careers.
"I'm proud to work with so many of my colleagues who devote long hours, often late into the night, to influence education in the Lowcountry for the better," said Britnie Kane, Ph.D., department head of Literacy Education. "This award showcases the fruits of that labor: strong undergraduate and graduate-level programs, excellent professional development opportunities for educators and opportunities for kids – who are at the heart of our work – to come to campus and learn with us. Expect more great things to come from the ZFSOE."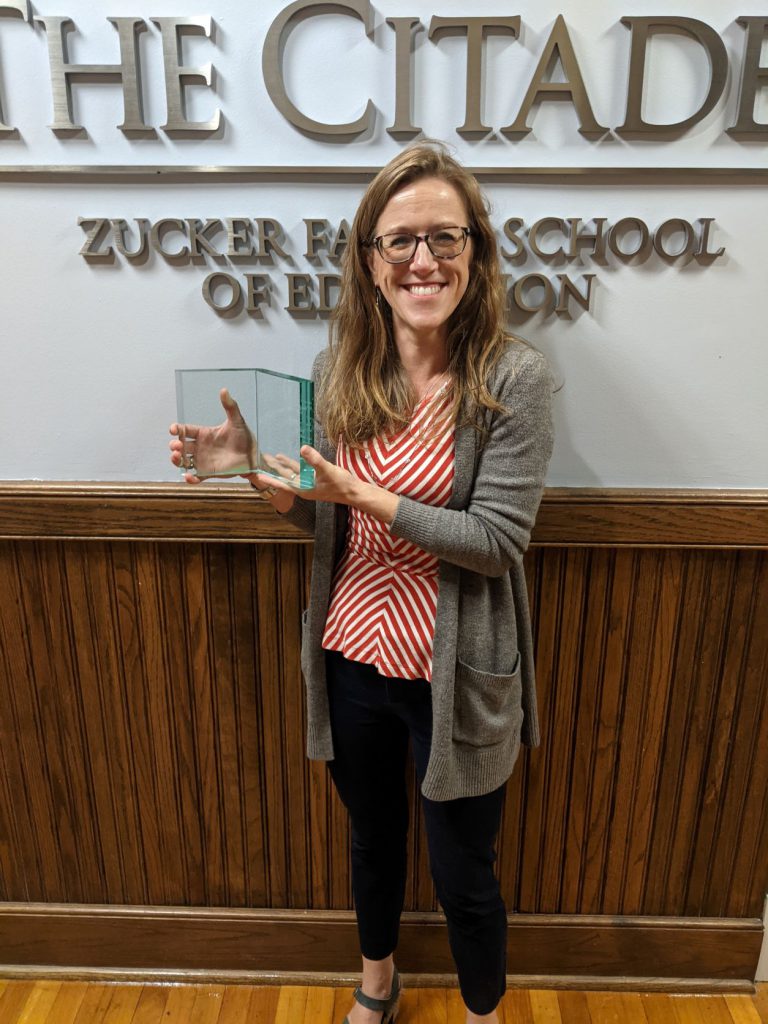 The Zucker Family School of Education was a selected recipient of the 2022 Frank Murray Leadership Recognition for Continuous Improvement due to its excellence in educator preparation and representation of the diversity and innovation that comes with CAEP accreditation. They are ranked as one of the best master's and bachelor's programs for education in South Carolina. This recognition is another mark of quality and distinction.