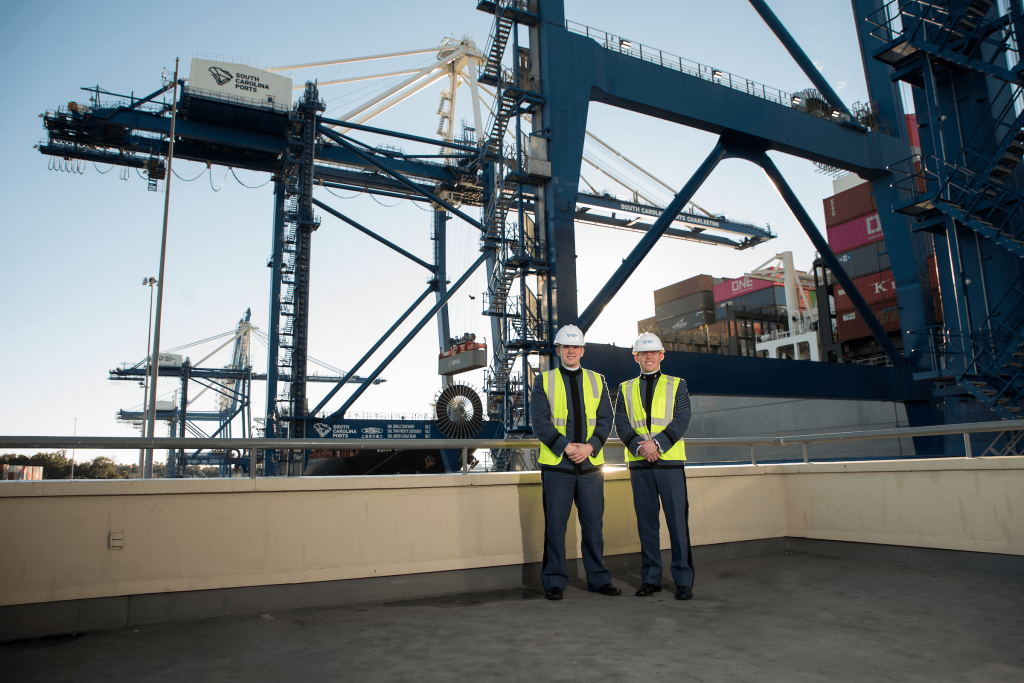 Citadel Student Port Club fosters cadet interest in maritime matters
As seen in The President's Report 2018
Last summer business administration major Cadet Robert Hudson managed the customs brokerage and freight forwarding for textiles coming from China to Savannah, Los Angeles and Houston. It was one of the seven accounts the Greenville, S.C., native managed in his internship with Rogers and Brown, a Charleston-based logistics company.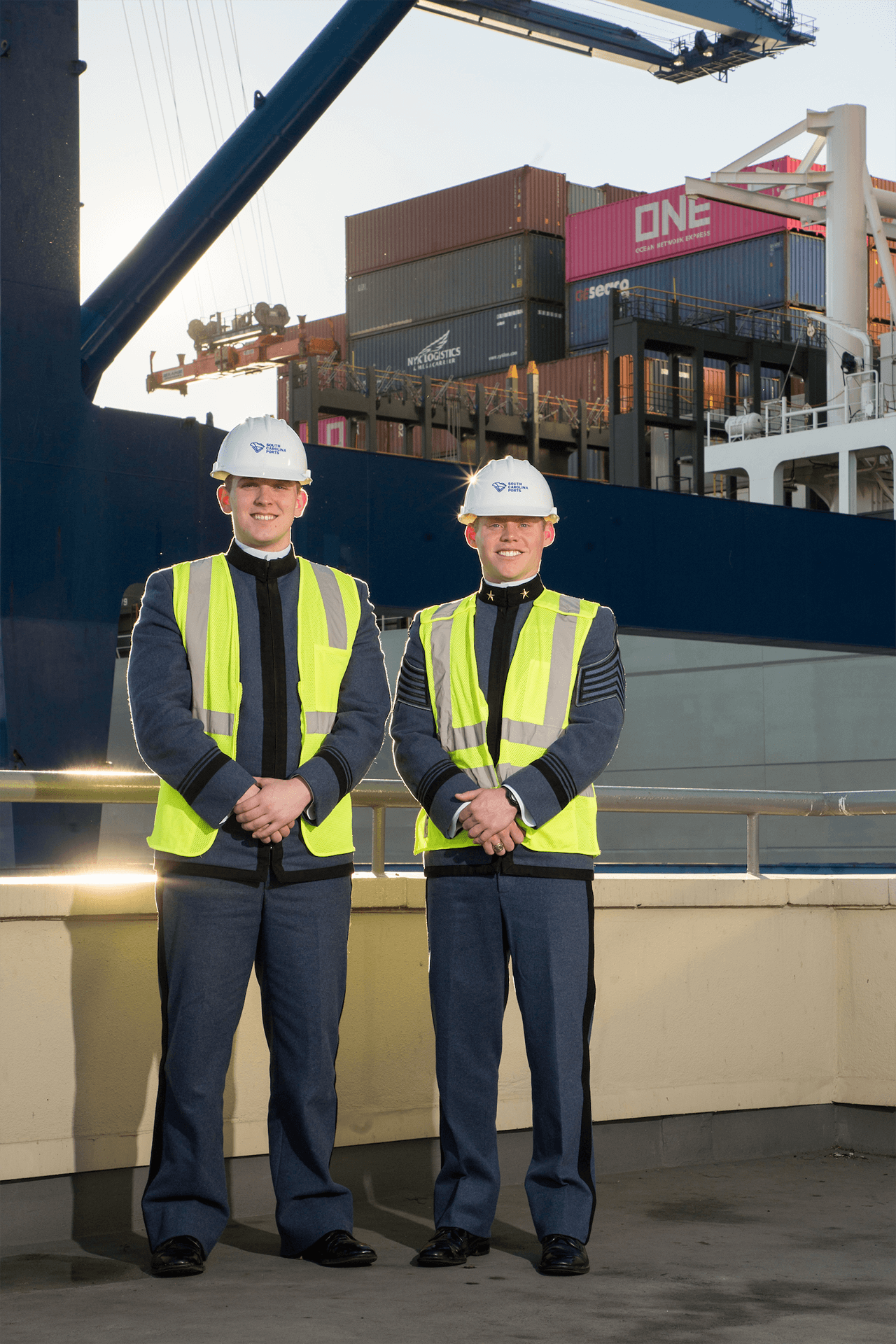 "The experience with Rogers and Brown has been invaluable," said Hudson. "Not only was it the perfect complement to the classroom, but I've also been able to share so much of what I learned with the other cadets in the Student Port Club."
Hudson landed the plum internship through networking opportunities with The Citadel Student Port Club, a cadet club designed to foster an interest in maritime matters. The focus of the club is on transportation, foreign trade, logistics, operations and supply chain. Hudson served as president of the club during the 2017-2018 academic year.
Cadet Adam Wallace of Lexington, S.C., who succeeded Hudson as president, feels that the club has a lot to offer cadets interested in the maritime industry.
"Charleston is an ideal place for anyone interested in the shipping industry," said Wallace, who is also a business administration major. "The exposure and the networking access we have make this a great club."
Currently, the club has 20 cadet members. Hudson is now president of the Supply Chain Club, which teams up with the Student Port Club to attend the Propeller Club of Charleston meetings. The Propeller Club represents all of South Carolina's maritime shipping interests, and with more than 300 members, the club provides a great networking resource to cadets interested in pursuing a career in the maritime industry.