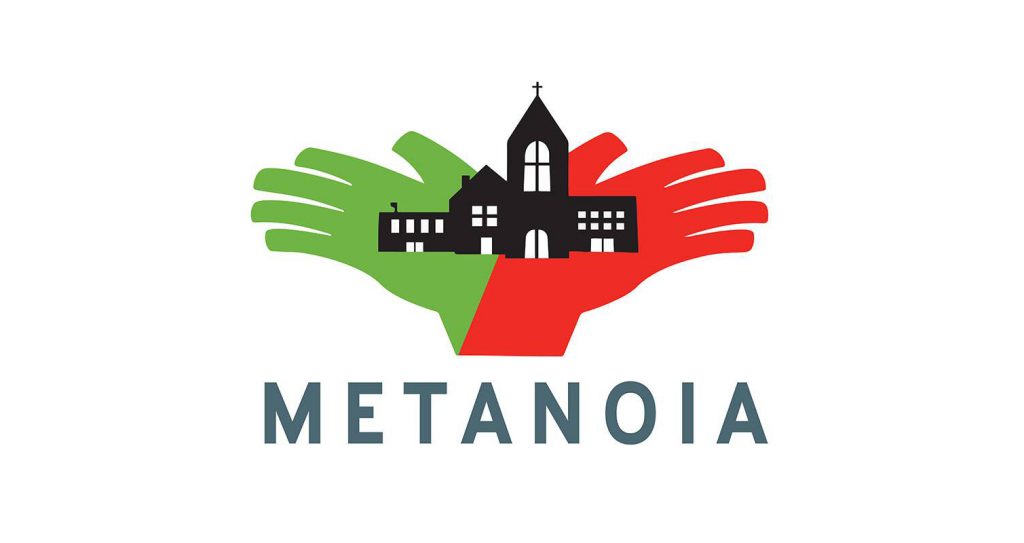 As seen in Metanoia 
Metanoia believes fundamentally that leaders live at the nexus point between Character (honesty, integrity), Excellence (commitment to doing a job well) and Presence (ability to lead a group). These traits are foundational characteristics in our Youth Leadership Academy curriculum development and we recognize these assets when they exist among our community members and stakeholders.
Bo Cain first walked into Metanoia when he was a "knob", which is Citadel-speak for freshman.  At the time, Citadel Junior Amber Mills was coordinating service projects with Metanoia. He remembers his weekly commitment seemed like a great chance to get off campus and get away from the whole "knob culture" feeling but ended up meaning much more to him. Through the Krause Center for Leadership and Ethics, Citadel cadets offer support to the Youth Leadership Program through Monday afternoon "Clubs" where students dig into a planned curriculum that the cadets created themselves. Bo says it was hard work to craft the curriculum, but he was learning so much from the experience himself that he kept returning.  Bo acknowledges becoming much more aware of what is really happening in life. "Metanoia is so different from the excess of King Street. It was eye opening to be in schools within the same county and realize that one is left to fall apart around students while others have state of the art facilities."  Bo found that he was drawn to the way Metanoia "focuses on what the community wants for itself" and builds on "what already is great about the people in Chicora-Cherokee". As the son of a pastor, he says he has always been focused on supporting service activities, but his extended connection with Metanoia over the past four years has helped him realize how very lucky he is.
As a sophomore, Bo was tapped by Amber to take over the coordination of the program. His company, KILO company, differentiates itself from other companies at the Citadel by maintaining a long-term service connection with Metanoia rather than going to different non-profits each week. Bo says this consistent presence in the community grows relationships among cadets and students and permits everyone to see the progression and outcomes of the work within the year, and for him especially, across the years. His long-term relationship between KILO company also allows for great communication about what works best for the community and the cadets. For example, Cadets are now only developing curriculum for the STEM club, while playing supportive roles in the art and music clubs which helps with recruitment and retention on the Citadel's side and ensures reliable outcomes for students at .
But Bo is equally as excited about outcomes for the cadets. He recognizes the difference Metanoia makes for KILO company too. For example, when a cadet takes on leadership in a project, he watches the capacity grow in the students and in turn the confidence grows in the cadet. Recognizing that there is a symbiotic relationship in the program helps Bo tap the right cadets for leadership and maintain a higher retention of mentors in the program. Through his leadership, over 1,000 hours of service time has been invested in our community!
His deep affinity for the students, and love of Metanoia inspired him to ask for folks to donate to Metanoia in lieu of a graduation gift.  This simple but significant request resulted in over $650 worth of donations. When we reached out to thank him for his generosity, he humbly said  "I have a guaranteed job, everything I need or the ability to get it, and I just knew the Chicora-Cherokee kids could benefit far more from me than what might come in those envelopes."
As Bo pushes forward into his next phase, as a commissioned officer in the Air Force, he has tapped his new replacement and has high hopes for the continuation of this project. He will be traveling to Pensacola in September but has assured us that he will always be keeping track of Metanoia. "I'm so excited about what is to come for the community. The revitalization of Old Chicora will be key in bringing businesses like Dellz, which I love, to the community. The growth is exciting!"
Yes, growth is exciting. And just as he has observed it with our students, and our community, we have observed it with him. Bo thank you for not only contributing to our community, but for becoming a meaningful representation of what Metanoia is all about. You have just begun your journey of "making a positive transformation…in society." Keep pushing forward…and keep in touch!