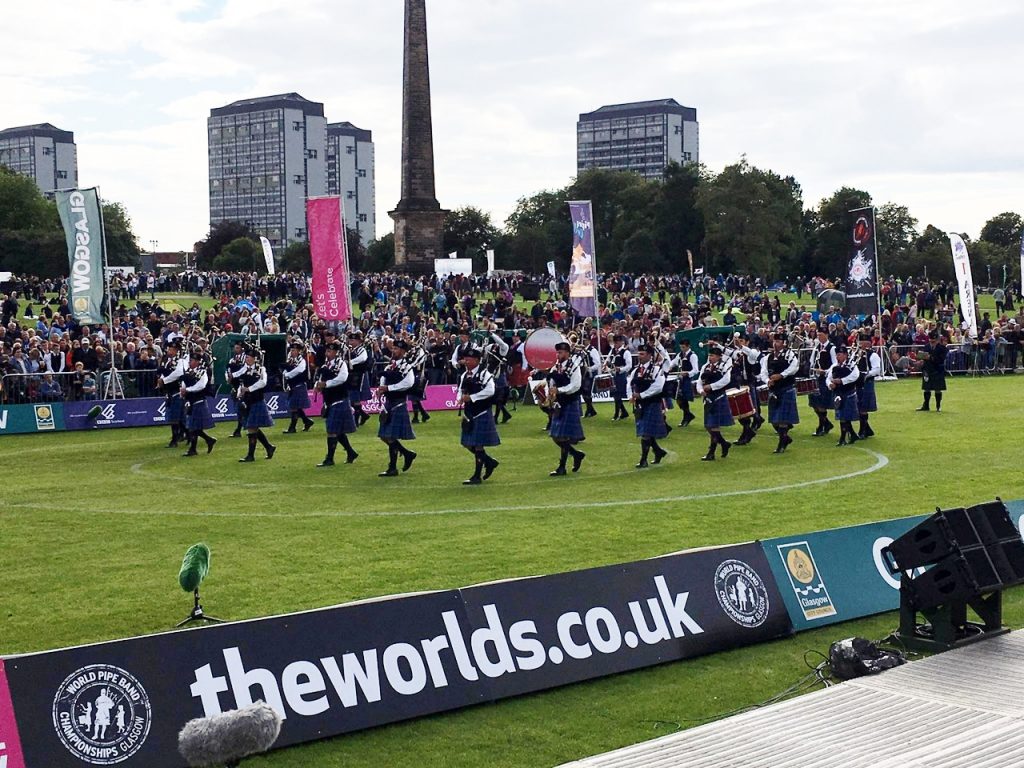 The director of The Citadel Pipe Band is leading by example by competing in the World Pipe Band Championships. The finals take place Saturday, Aug. 18 in Glasgow, Scotland. Samuel "Jim" Dillahey, IV, who is one of the most respected pipers and pipe instructors in the U.S., is competing with the City of Dunedin Pipe Band from his home state of Florida. He has been a part of the Dunedin group since high school and has played the bagpipes since the age of 10, earning major titles over the decades.
"I must admit that it is nice to be able to play with one of the best bands in the world, and not be responsible for running it as I am with The Citadel Pipe Band. It helps keep me sharp as a player and I am able to share this motivation with Citadel cadets," Dillahey said. "Getting geared up for the world championships in Glasgow meant many, many hours of solo practice, and then many more with the band at rehearsals."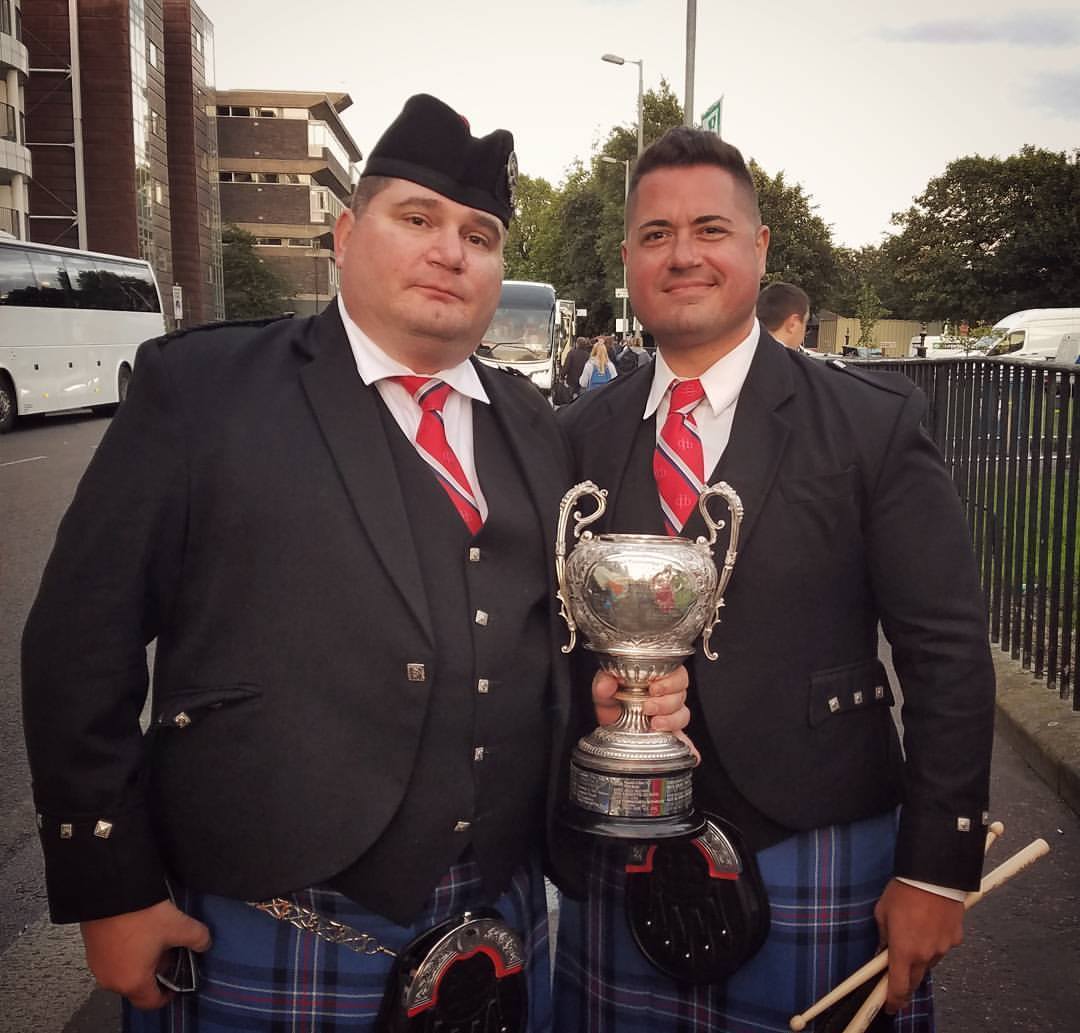 Dillahey graduated from The Citadel in 2001 as a member of the pipe band. He returned to his alma matter as the director in 2003, and earned his master's in education from The Citadel Graduate College (CGC) in 2005. His younger brother Will, also a CGC graduate, and a detective with the Charleston Police Department, plays snare drum for the band.
"Our City of Dunedin Pipe Band went to world competition last year, and won our heat and made it into the finals, where we tied for first place in piping, but came in at fourth place overall (Grade 2)," Dillahey said. "My first World Pipe Band Championships was in 1996."
Dillahey's leadership has helped The Citadel Regimental Band and Pipes earn numerous awards, distinctions and coveted invitations. The Citadel's band is the only U.S. college military band invited to represent America in the most prestigious military band program, the Royal Edinburgh Military Tattoo. The band performed there in the 1991, 2010 and 2015 programs. They also performed in the Royal Nova Scotia Military Tattoo in 2013.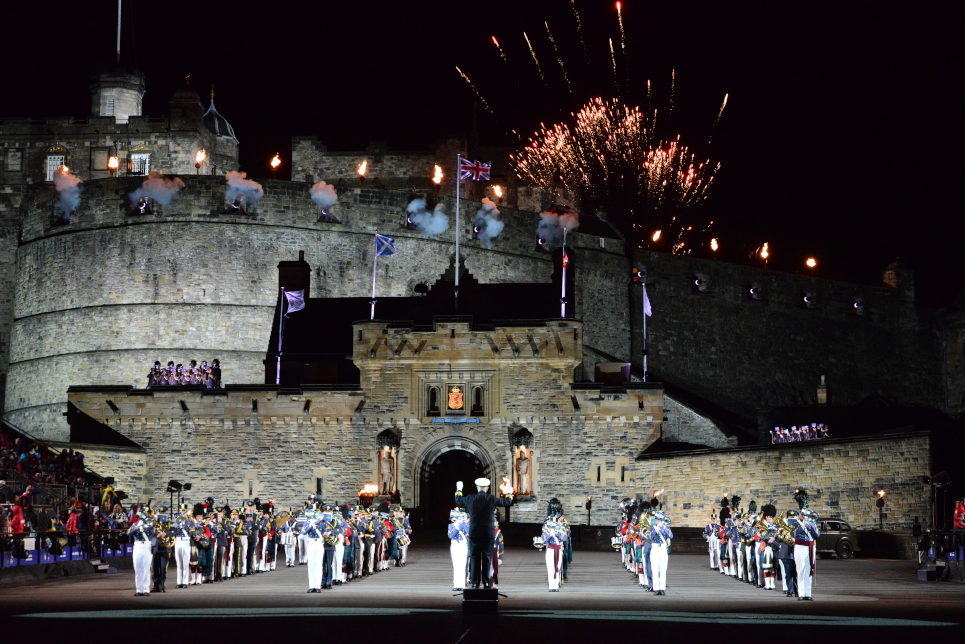 "Our cadets know that being a musician is a tremendous commitment. The bagpipe takes a physical commitment as well. It takes a lot of strength to keep the instrument going, as well as focus and drive because all music is memorized," said Dillahey.
A commitment to Scottish heritage
Dillahey says his commitment to his instrument and to his heritage is what keeps him playing with his longtime Dunedin bandmates, Carl Doyle, Jamie Everett, Marcus Tardiff, Tim Marchand, Adam Quinn and his brother Will. "We're still finding ways to innovate our playing and performances."
Members of the band are all volunteers and donate their time and efforts to maintain their status as a first-class band. "Dunedin was settled by Scots. The celebration of our Scottish heritage is a vital part of that community. The Scottish arts program centered on piping is something I take pride in, especially when I am wearing our Edgewater tartan."
Dillahey is the President of the Eastern United States Pipe Band Association, which is the governing body and professional organization for pipers and drummers from Texas to the East coast. He is also an instructor the North American Academy of Piping and Drumming in Valle Crucis, North Carolina.
Dillahey's professional solo piping accomplishments include invitation-only contests such as the 2009 Silver Medal in Oban, Scotland, where he was one of three U.S. representatives in the 30-person field.
Watch the City of Dunedin Pipe Band in the World Pipe Band Championships live online at this BBC link.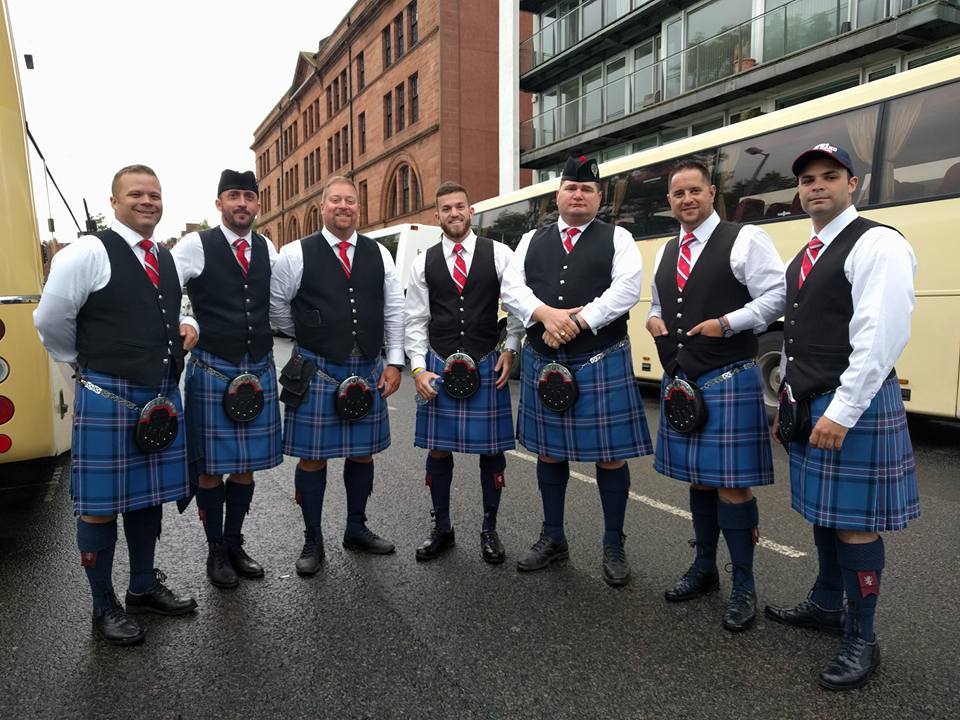 Story Update: Aug. 20, 2018
They won. Jim and Will Dillahey and the City of Dunedin Pipe Band earned first place (Grade 2) in the world championships!